This post has been censored at the request of S******. See: all censored posts, all posts censored by request of S******.
This is the first in a series of four blog posts which ought to have been published during January 2013, but ran late because I didn't want to publish any of them before the first one.
2012 was one of the hardest years of my life.

It was a year of unceasing disasters and difficulties: every time some tragedy had befallen me, my friends, or family, some additional calamity was lined-up to follow in its wake. In an environment like this, even the not-quite-so-sad things – like the death of Puddles, our family dog, in May – were magnified, and the ongoing challenges of the year – like the neverending difficulties with my dad's estate – became overwhelming.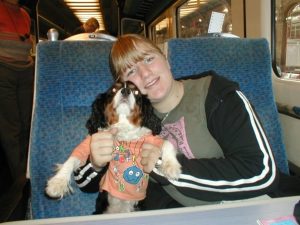 The sudden and unexpected death of my dad while training for his Arctic trek, was clearly the event which had the most-significant impact on me. I've written about the experience at length, both here on my blog and elsewhere (for example, I made a self-post to Reddit on the day after the accident, urging readers to "call somebody you love today").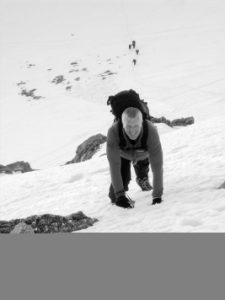 In the week of his death, my sister Becky was suffering from an awful toothache which was stopping her from eating, sleeping, or generally functioning at all (I tried to help her out by offering some oil of cloves (which functions as a dental contact anesthetic), but she must have misunderstood my instruction about applying it to the tooth without swallowing it, because she spent most of that evening throwing up (seriously: don't ever swallow clove oil).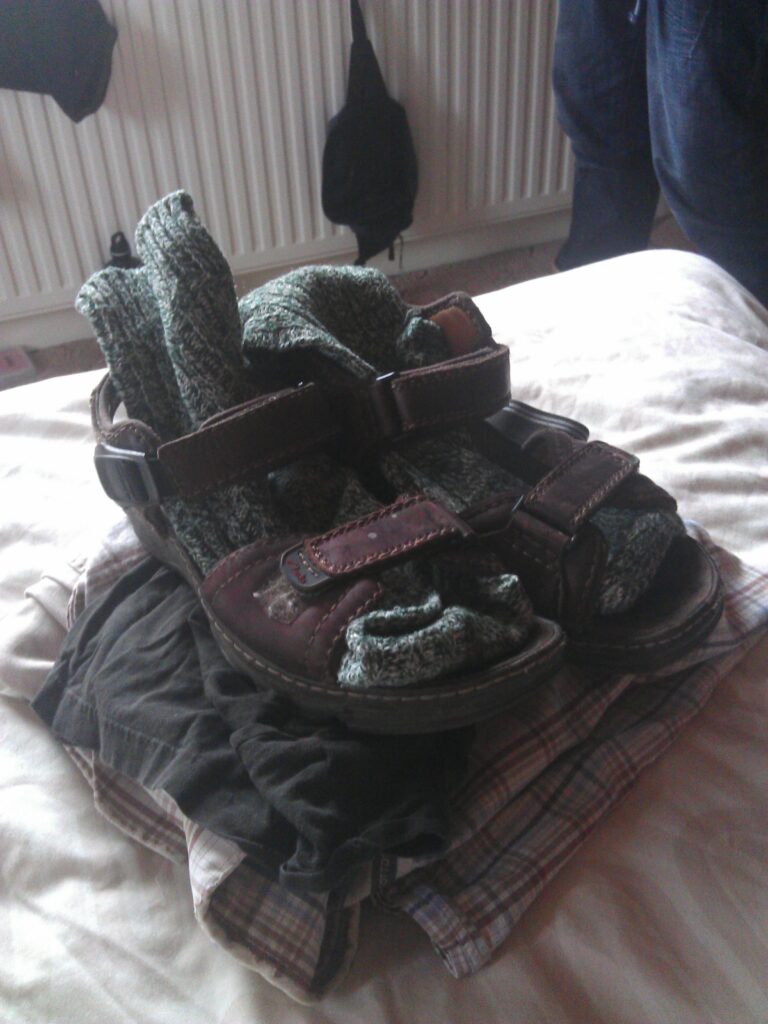 Little did she know, worse was yet to come: when she finally went to the dentist, he botched her operation, leaving her with a jaw infection. The infection spread, causing septicæmia of her face and neck and requiring that she was hospitalised. On the day of our dad's funeral, she needed to insist that the "stop gap" surgery that she was given was done under local, rather than general, anasthetic, so that she could make it – albeit in a wheelchair and unable to talk – to the funeral.
Five weeks later, my dad finally reached the North Pole, his ashes carried by another member of his team. At about the same time, Ruth's grandmother passed away, swamping the already-emotional Earthlings with yet another sad period. That same month, my friend S****** suffered a serious injury, a traumatic and distressing experience in the middle of a long and difficult period of her life, and an event which caused significant ripples in the lives of her circle of friends.

Shortly afterwards, Paul moved out from Earth, in a situation that was anticipated (we'd said when we first moved in together that it would be only for a couple of years, while we all found our feet in Oxford and decided on what we'd be doing next, as far as our living situations were concerned), but still felt occasionally hostile: when Paul left town six months later, his last blog post stated that Oxford could "get lost", and that he'd "hated hated 90% of the time" he'd lived here. Despite reassurances to the contrary, it was sometimes hard – especially in such a difficult year – to think that this message wasn't directed at Oxford so much as at his friends there.
As the summer came to an end, my workload on my various courses increased dramatically, stretching into my so-called "free time": this, coupled with delays resulting from all of the illness, injury, and death that had happened already, threw back the release date of Milestone: Jethrik, the latest update to Three Rings. Coupled with the stress of the 10th Birthday Party Conference – which thankfully JTA handled most of – even the rare periods during which nobody was ill or dying were filled with sleepless nights and anxiety. And of course as soon as all of the preparation was out of the way and the conference was done, there were still plenty of long days ahead, catching up on everything that had been temporarily put on the back burner.
When I was first appointed executor of my dad's estate, I said to myself that I could have the whole thing wrapped-up and resolved within six months… eight on the outside. But as things dragged on – it took almost six months until the investigation was finished and the coroner's report filed, so we could get a death certificate, for example – they just got more and more bogged-down. Problems with my dad's will made it harder than expected to get started (for example, I'm the executor and a beneficiary of the will, yet nowhere on it am I directly mentioned by name, address, or relationship… which means that I've had to prove that I am the person mentioned in the will every single time I present it, and that's not always easy!), and further administrative hiccups have slowed down the process every step of the way.

You know what would have made the whole thing easier? A bacon sandwich. And black pudding for breakfast. And a nice big bit of freshly-battered cod. And some roast chicken. I found that 2012 was a harder year than 2011 in which to be a vegetarian. I guess that a nice steak would have taken the edge off: a little bit of a luxury, and some escapism. Instead, I probably drank a lot more than I ought to have. Perhaps we should encourage recovering alcoholic, when things are tough, to hit the sausage instead of the bottle.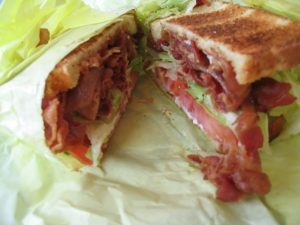 Becky's health problems weren't done for the year, after she started getting incredibly intense and painful headaches. At first, I was worried that she was lined-up for a similar diagnosis to mine, of the other year (luckily, I've been symptom-free for a year and a quarter now, although medical science is at a loss to explain why), but as I heard more about her symptoms, I became convinced that this wasn't the case. In any case, she found herself back in the operating room, for the second serious bit of surgery of the year (the operation was a success, thankfully).
I had my own surgery, of course, when I had a vasectomy; something I'd been planning for some time. That actually went quite well, at least as far as can be ascertained at this point (part three of that series of posts will be coming soon), but it allows me to segue into the topic of reproduction…
Because while I'd been waiting to get snipped, Ruth and JTA had managed to conceive. We found this out right as we were running around sorting out the Three Rings Conference, and Ruth took to calling the fœtus "Jethrik", after the Three Rings milestone. I was even more delighted still when I heard that the expected birth date would be 24th July: Samaritans' Annual Awareness Day ("24/7").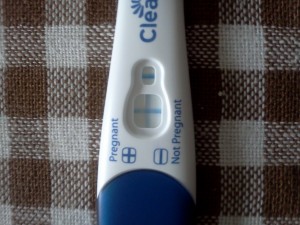 As potential prospective parents, they did everything right. Ruth stuck strictly to a perfectly balanced diet for her stage of pregnancy; they told only a minimum of people, because – as everybody knows – the first trimester's the riskiest period. I remember when Ruth told her grandfather (who had become very unwell towards the end of 2012 and died early this year: another sad family tragedy) about the pregnancy, that it was only after careful consideration – balancing how nice it would be for him to know that the next generation of his family was on the way before his death – that she went ahead and did so. And as the end of the first trimester, and the end of the year, approached, I genuinely believed that the string of bad luck that had been 2012 was over.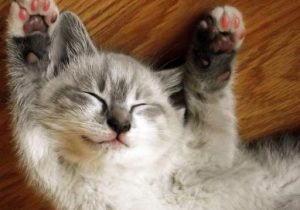 But it wasn't to be. Just as soon as we were looking forward to New Year, and planning to not so much "see in 2013" as to "kick out 2012", Ruth had a little bleeding. Swiftly followed by abdominal cramps. She spent most of New Year's Eve at the hospital, where they'd determined that she'd suffered a miscarriage, probably a few weeks earlier.
Ruth's written about it. JTA's written about it, too. And I'd recommend they read their account rather than mine: they've both written more, and better, about the subject than I could. But I shan't pretend that it wasn't hard: in truth, it was heartbreaking. At the times that I could persuade myself that my grief was "acceptable" (and that I shouldn't be, say, looking after Ruth), I cried a lot. For me, "Jethrik" represented a happy ending to a miserable year: some good news at last for the people I was closest to. Perhaps, then, I attached too much importance to it, but it seemed inconceivable to me – no pun intended – that for all of the effort they'd put in, that things wouldn't just go perfectly. For me, it was all connected: Ruth wasn't pregnant by me, but I still found myself wishing that my dad could have lived to have seen it, and when the pregnancy went wrong, it made me realise how much I'd been pinning on it.
I don't have a positive pick-me-up line to put here. But it feels like I should.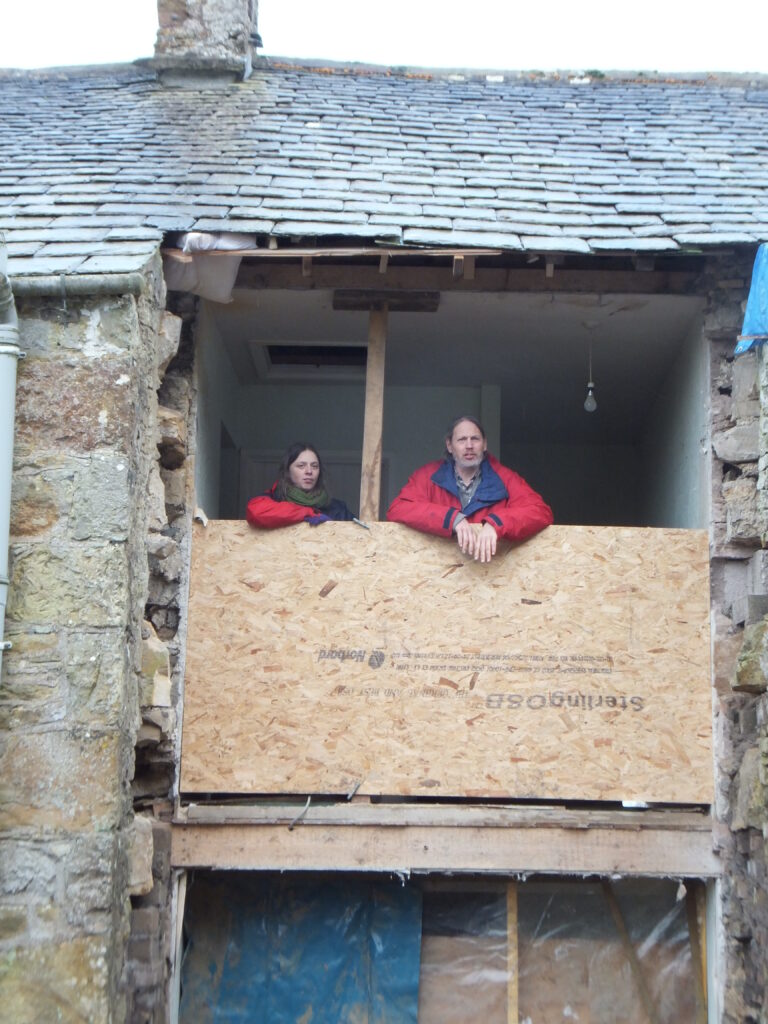 And so there we were, at the tail of 2012: the year that began awfully, ended awfully, and was pretty awful in the middle. I can't say there weren't good bits, but they were somewhat drowned out by all of the shit that happened. Fuck off, 2012.
Here's to 2013.
Edit, 16th March 2013: By Becky's request, removed an unflattering photo of her and some of the ickier details of her health problems this year.
Edit, 11th July 2016: At her request, my friend S******'s personal details have been obfuscated in this post so that they are no longer readily available to search engines.
Edit, 26th September 2016: At her request, my friend S******'s photo was removed from this post, too.