I'd like to start with a joke:
Is there a difference between men and women?

Yes! There's a vas deferens.
What's no joke, though, is the human population explosion. There're just too damn many of us, as I explained last year. That's the primary reason behind my decision, held for pretty-much the entirety of my adult life, to choose not to breed.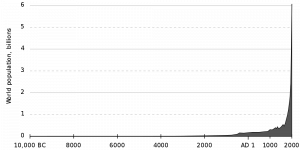 I'm fully aware that the conscious decision to not-breed by a single individual – especially in the developed world – makes virtually no difference to the global fate of humanity. I'm under no illusion that my efforts as a vegetarian are saving the world either. But just like the voter who casts a ballot for their party – even though they know it won't make a difference to the outcome of the election – I understand that doing the right thing doesn't necessarily have to have a directly quantifiable benefit.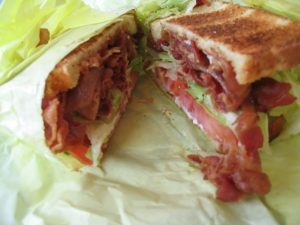 That's why I'm finally taking the next obvious step. Next month, after literally years of talking about it, I'm finally going to put my genitals where my mouth is (hmm… maybe that wasn't the best choice of words)! Next week, I'm getting a vasectomy.
I first asked a doctor about the possibility of vasectomy about a decade ago. He remarked upon my age, and said – almost jokingly – "Come back in ten years if you still feel the same way!" I almost wish that I still had the same GP now, so that I could do exactly that. Instead, I spoke about a year ago to my (old) GP here in Oxford, who misled me into thinking that I would not be able to get the surgery on the NHS, and would have to have it done privately. Finally, a second doctor agreed to sign off their part of the consent form, and I was good to go. The secret, it seems, is persistence.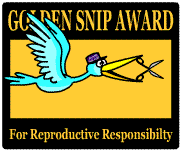 I'm sure that this is a decision that won't be without it's controversies. And believe me: over the course of the most-of-my-life-so-far that I've hinted at or talked about doing this, I'm pretty sure I've heard all of the arguments. Still: I feel like I ought to pick up on some of the things I've heard most-often –
What if you change your mind?
Even despite medical advances in recent decades in vasectomy reversal, vasectomy should still be considered a "one way trip". Especially when I was younger, people seemed concerned that I would someday change my mind, and then regret my decision not to spawn children.
I suppose that it's conceivable – unlike my otherwise potential offspring – but it's quite a stretch, to believe that I might someday regret not having children (at least not biologically: I have no problem with adopting, co-parenting, fostering, or any number of other options for being involved in the upbringing of kids). I honestly can't see how that'd come about. But even if we do take that far-fetched idea: isn't it equally possible that somebody might ultimately regret having children. We take risks in our lives with any choice that we make – maybe I'll someday regret not having taken my degree in Law or Chemistry or Rural Studies. Well then: c'est la vie.
Do you just not like children?
Children are great, and I'd love to get the chance to be involved in raising some. However, I don't define myself by that wish: if I never have the opportunity to look after any kids, ever, then that wouldn't be the worst thing in the world: I'd just spend my years writing code in a house full of cats. I have no doubt that raising children is great (for many people), but just like there are plenty of people for whom it's not great, there are also plenty of people – like me – who could be happy either way. No biggie!
There are those who have said that this laid-back "take it or leave it" approach, especially when coupled with the more-recent act of rendering myself infertile, will make me less attractive to women. Leaving aside the implicit sexism in that claim, wouldn't a fair retort be to point out that a woman who is looking for monogamous breeding probably isn't my "type" to begin with!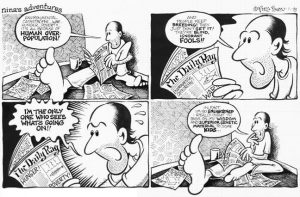 But you should be breeding?
This argument's usually based on the idea that I'm somehow genetically superior and that my children wouldn't be such a strain on the world as somebody else's, or that mine would have a significantly better-than-average chance of curing cancer, solving world hunger, or something.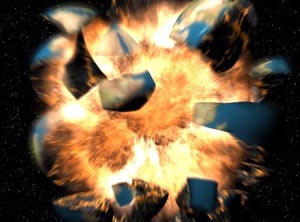 And let's face it, any child of mine would be just as likely to be the one to build a really big bomb. Or create a super-virus. Or just engineer the collapse the world's economies into a prehistoric barter economy in a technophobic future anarchy. Attaboy.
In any case, I'm pretty sure that my personal contribution to the betterment of the world ought not to be a genetic one. I'd like to make a difference for the people who are around right now, rather than hypothetical people of the future, and I'd far rather leave ideas in my wake than a handful of genes. I'm sure that's not the case for everybody, but then – it doesn't have to be.
Or are there some arguments that I've missed? If you're among the folks who feel really strongly about this, then you've got about seven days to make them, and then it's off to the clinic for me! Just remember: what's right for me isn't necessarily what's right for you, and vice-versa. Just because I use Emacs doesn't mean that some other, inferior text editor might not be the right choice for you.
I wonder what my surgeon might say to the possibility of me live-tweeting the process? Would anybody be interested? (I promise not to include any photos.)
(with thanks to Nina Paley for permission to use the comics)