Ticking Point
An increasing number of people are reportedly suffering from an allergy to the meat and other products of nonhuman mammals, reports Mosaic Science this week, and we're increasingly confident that the cause is a sensitivity to alpha-gal (Galactose-alpha-1,3-galactose), a carbohydrate produced in the bodies of virtually all mammals except for us and our cousin apes, monkeys, and simians (and one of the reasons you can't transplant tissue from pigs to humans, for example).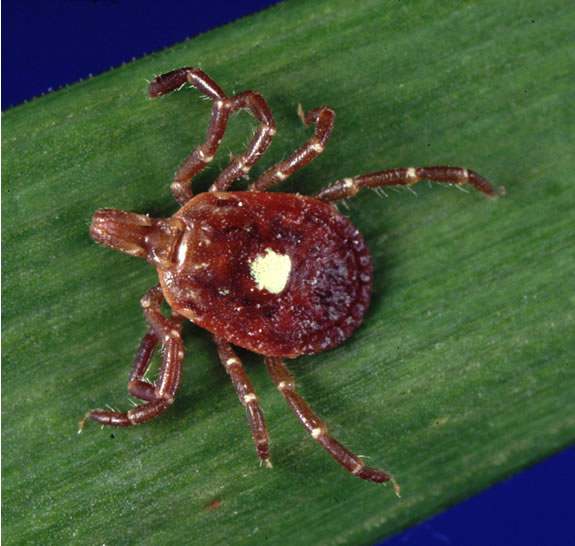 The interesting thing is that the most-common cause of alpha-gal sensitivity appears to be the bite of one of a small number of species of tick. The most-likely hypothesis seems to be that being bitten by such a tick after it's bitten e.g. deer or cattle may introduce that species' alpha-gal directly to your bloodstream. This exposure triggers an immune response through all future exposure, even if it's is more minor, e.g. consuming milk products or even skin contact with an animal.
That's nuts, isn't it? The Mosaic Science article describes the reaction of Tami McGraw, whose symptoms began in 2010:
[She] asked her doctor to order a little-known blood test that would show if her immune system was reacting to a component of mammal meat. The test result was so strongly positive, her doctor called her at home to tell her to step away from the stove.

That should have been the end of her problems. Instead it launched her on an odyssey of discovering just how much mammal material is present in everyday life. One time, she took capsules of liquid painkiller and woke up in the middle of the night, itching and covered in hives provoked by the drug's gelatine covering.

When she bought an unfamiliar lip balm, the lanolin in it made her mouth peel and blister. She planned to spend an afternoon gardening, spreading fertiliser and planting flowers, but passed out on the grass and had to be revived with an EpiPen. She had reacted to manure and bone meal that were enrichments in bagged compost she had bought.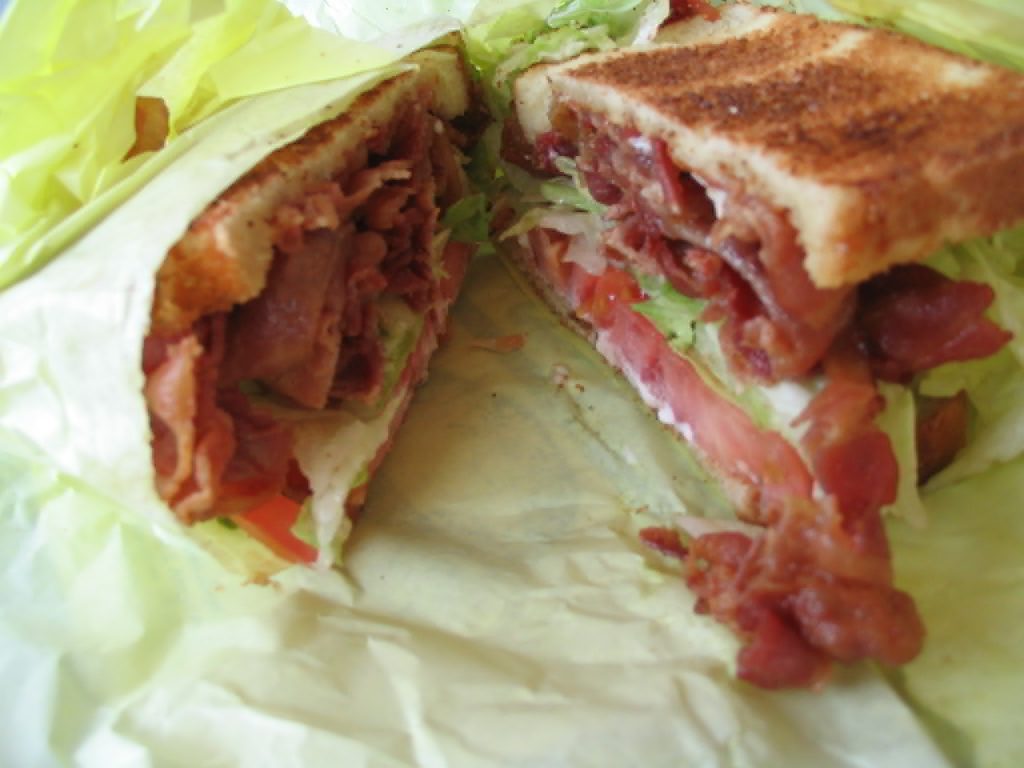 Of course, this isn't the only nor even the most-unusual (or most-severe) animal-induced allergy-to-a-different-animal we're aware of. The hilariously-named but terribly-dangerous Pork-Cat syndrome is caused, though we're not sure how, by exposure to cats and results in a severe allergy to pork. But what makes alpha-gal sensitivity really interesting is that it's increasing in frequency at quite a dramatic rate. The culprit? Climate change. Probably.
It's impossible to talk to physicians encountering alpha-gal cases without hearing that something has changed to make the tick that transmits it more common – even though they don't know what that something might be.

…

"Climate change is likely playing a role in the northward expansion," Ostfeld adds, but acknowledges that we don't know what else could also be contributing.
Meat Me Half-Way
To take a minor diversion: another article I saw this week was the BBC's one on the climate footprint of the food you eat.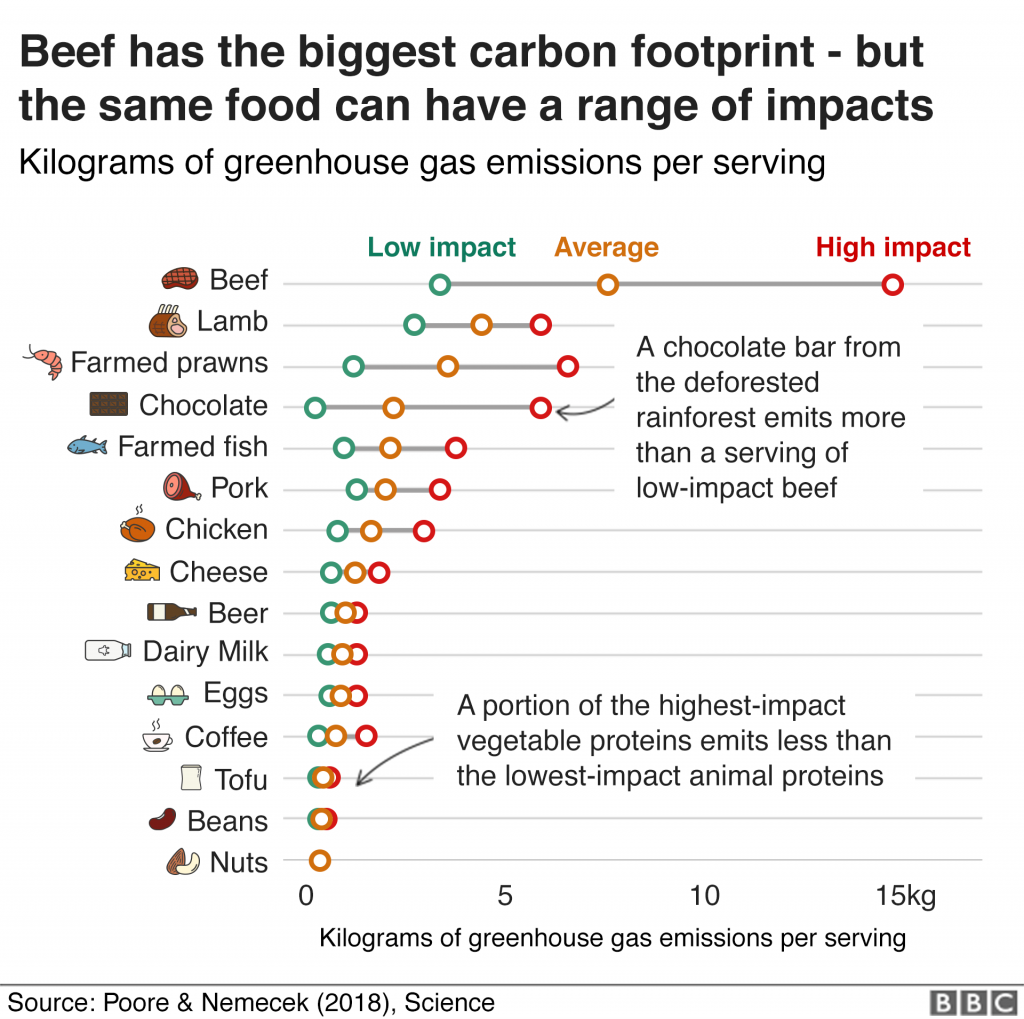 A little dated, perhaps: I'm sure that nobody needs to be told nowadays that one of the biggest things a Westerner can do to reduce their personal carbon footprint (after from breeding less or not at all, which I maintain is the biggest, or avoiding air travel, which Statto argues for) is to reduce or refrain from consumption of meat (especially pork and beef) and dairy products.
Indeed, environmental impact was the biggest factor in my vegetarianism (now weekday-vegetarianism) for the last eight years, and it's an outlook that I've seen continue to grow in others over the same period.
Seeing these two stories side-by-side in my RSS reader put the Gaia hypothesis in my mind.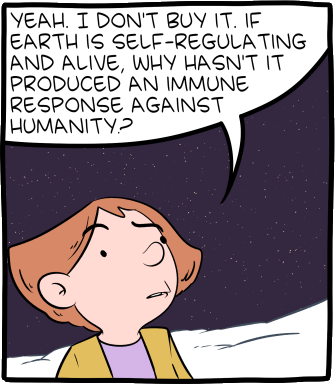 If you're not familiar with the Gaia hypothesis, the basic idea is this: by some mechanism, the Earth and all of the life on it act in synergy to maintain homeostasis. Organisms not only co-evolve with one another but also with the planet itself, affecting their environment in a way that in turn affects their future evolution in a perpetual symbiotic relationship of life and its habitat.
Its advocates point to negative feedback loops in nature such as plankton blooms affecting the weather in ways that inhibit plankton blooms and to simplistic theoretical models like the Daisyworld Simulation (cute video). A minority of its proponents go a step further and describe the Earth's changes teleologically, implying a conscious Earth with an intention to protect its ecosystems (yes, these hypotheses were born out of the late 1960s, why do you ask?). Regardless, the essence is the same: life's effect on its environment affects the environment's hospitality to life, and vice-versa.
There's an attractive symmetry to it, isn't there, in light of the growth in alpha-gal allergies? Like:
Yesterday – agriculture, particularly intensive farming of mammals, causes climate change.
Today – climate change causes ticks to spread more-widely and bite more humans.
Tomorrow – tick bites cause humans to consume less products farmed from mammals?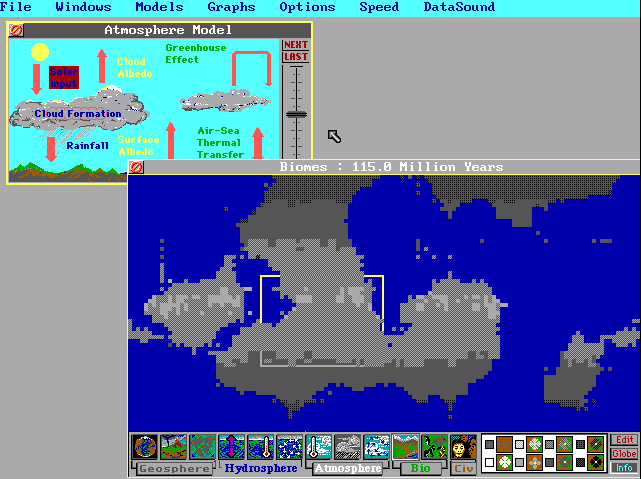 That's not to say that I buy it, mind. The Gaia hypothesis has a number of problems, and – almost as bad – it encourages a complacent "it'll all be okay, the Earth will fix itself" mindset to climate change (which, even if it's true, doesn't bode well for the humans residing on it).
But it was a fun parallel to land in my news reader this morning, so I thought I'd share it with you. And, by proxy, make you just a little bit warier of ticks than you might have been already. /shudders/