Before he died earlier this year, one of the last pieces of work my dad had done in his career as a transport consultant was to visit Trent Barton bus company and make some suggestions about how the new "The Threes" service should be branded and launched. Following his death, Trent Barton decided to honour my father's memory by naming one of their brand new vehicles after him, and my sister Sarah and I went up to Nottingham to attend the naming ceremony.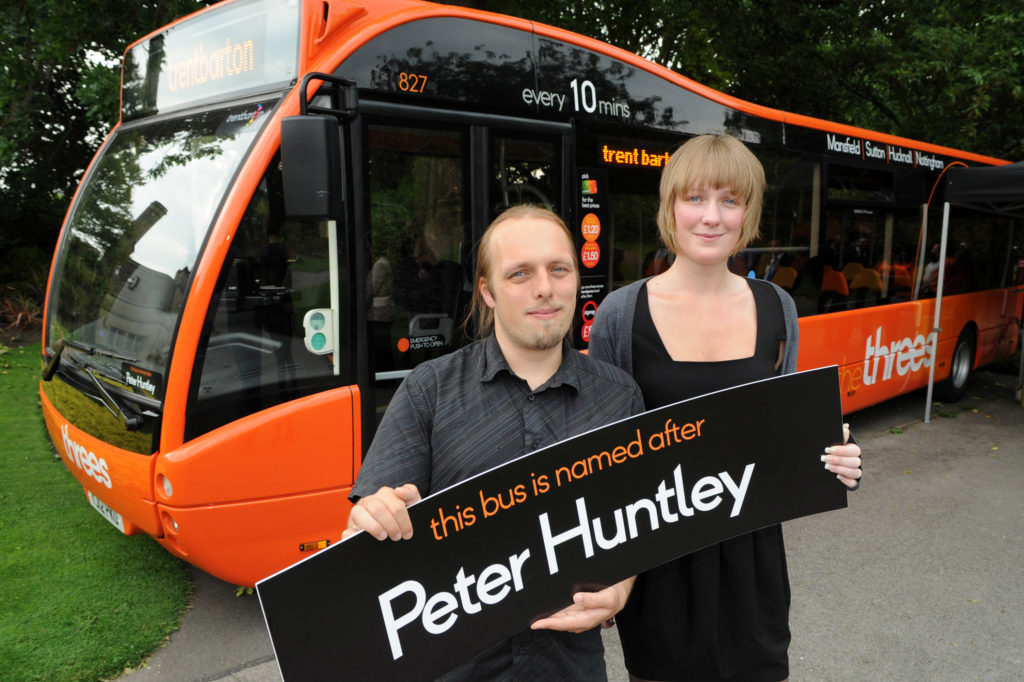 I'm not sure that they expected me to attend. I'm certain that they didn't expect me to bring a bottle of Guinness Original with me. But I had a plan: when the moment seemed right, I got everybody's attention and – explaining that my dad was never really a wine drinker but enjoyed a good stout – christened the vehicle with a spray of beer.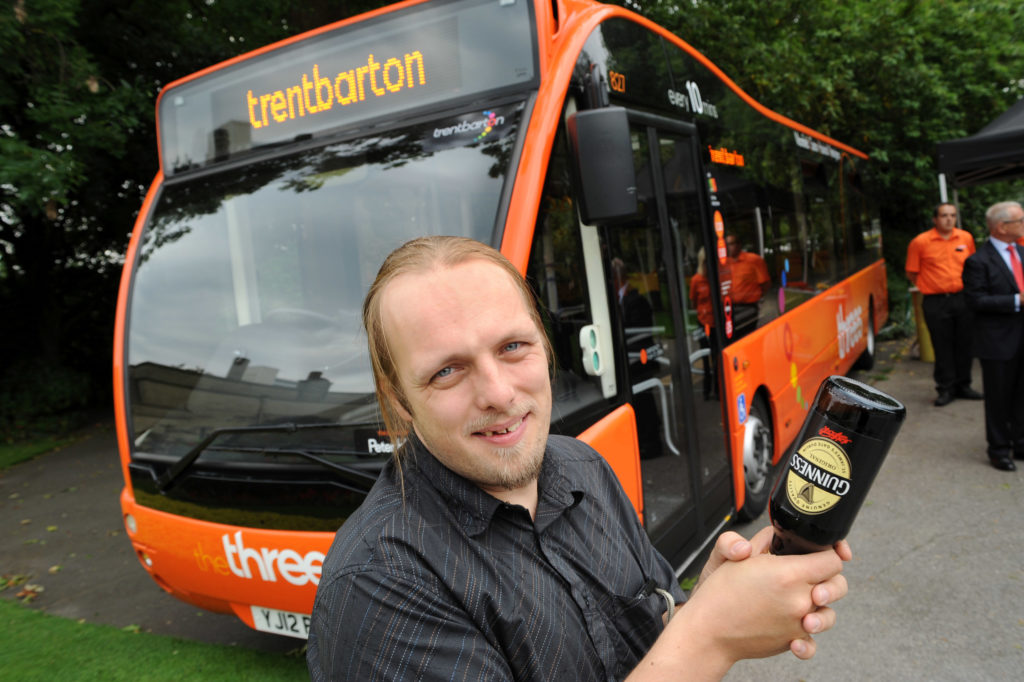 I think that this is a wonderfully fitting tribute to a man who did so much for the transport industry, and – based on the mutterings I heard at the naming ceremony – I wouldn't be the only one to think that perhaps other bus companies ought to have done the same! In any rate, as I joked to my sister: "My dad would have been delighted to know that now all of the young ladies of Nottingham can ride on Peter Huntley all day."
If you find yourself in the vicinity of Nottingham, keep an eye out for a big orange Optare Versa, registration YJ12 PKU. That's Peter Huntley you're riding, too.
Further reading: another take, including a photo of the new bus driving around.