I'm off work sick today: it's just a cold, but it's had a damn good go at wrecking my lungs and I feel pretty lousy. You know how when you've got too much of a brain-fog to trust yourself with production systems but you still want to write code (or is that just me?), so this morning I threw together a really, really stupid project which you can play online here.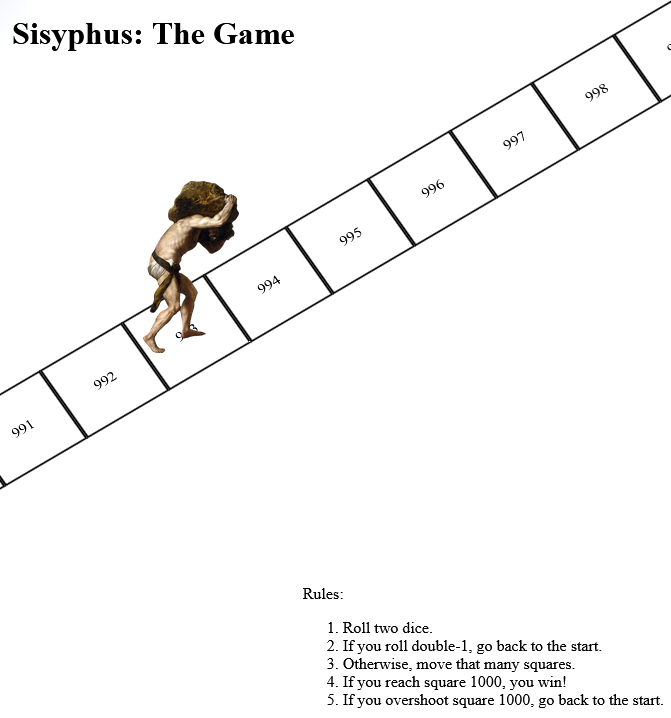 It's inspired by a toot by Mason"Tailsteak" Williams (whom I've mentioned before once or twice). At first I thought I'd try to calculate the odds of winning at his proposed game, or how many times one might expect to play before winning, but I haven't the brainpower for that in my snot-addled brain. So instead I threw together a terrible, terrible digital implementation.
Go play it if, like me, you've got nothing smarter that your brain can be doing today.