This blog post is also available as a video. Would you prefer to watch/listen to me tell you about the video game that had the biggest impact on my life?
Of all of the videogames I've ever played, perhaps the one that's had the biggest impact on my life1 was: Werewolves and (the) Wanderer.2
This simple text-based adventure was originally written by Tim Hartnell for use in his 1983 book Creating Adventure Games on your Computer. At the time, it was common for computing books and magazines to come with printed copies of program source code which you'd need to re-type on your own computer, printing being significantly many orders of magnitude cheaper than computer media.3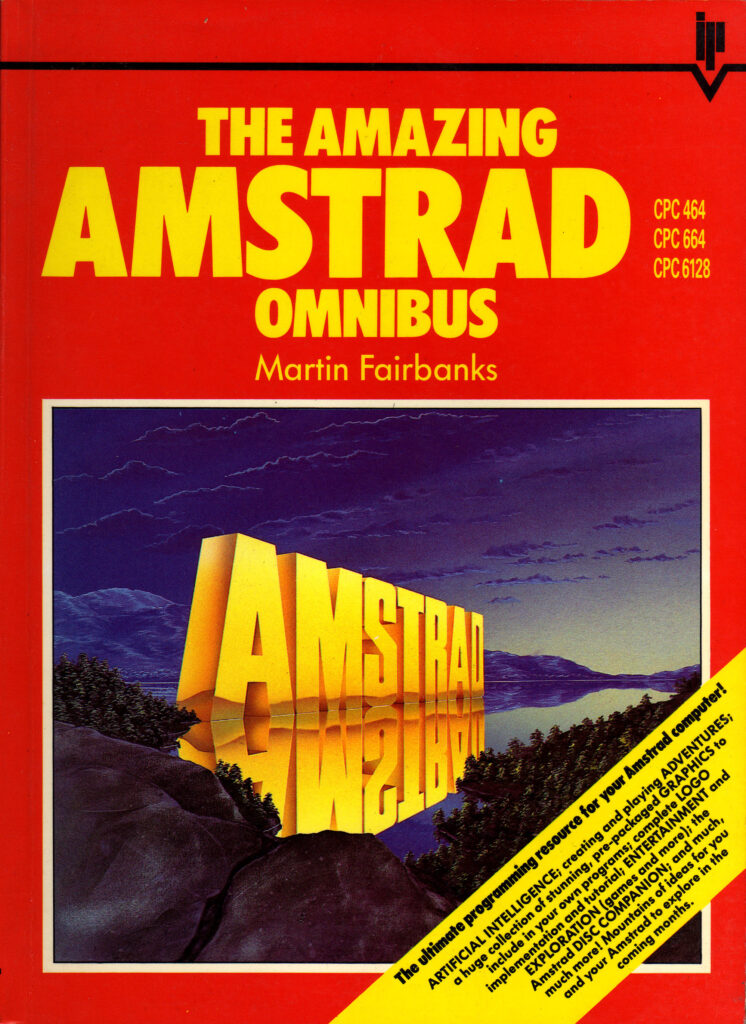 When I first came across the source code to
Werewolves
, I'd already begun my journey into computer programming. This started alongside my mother and later – when her quantity of free time was not able to keep up with my level of enthusiasm – by myself.
I'd been working my way through the operating manual for our microcomputer, trying to understand it all.5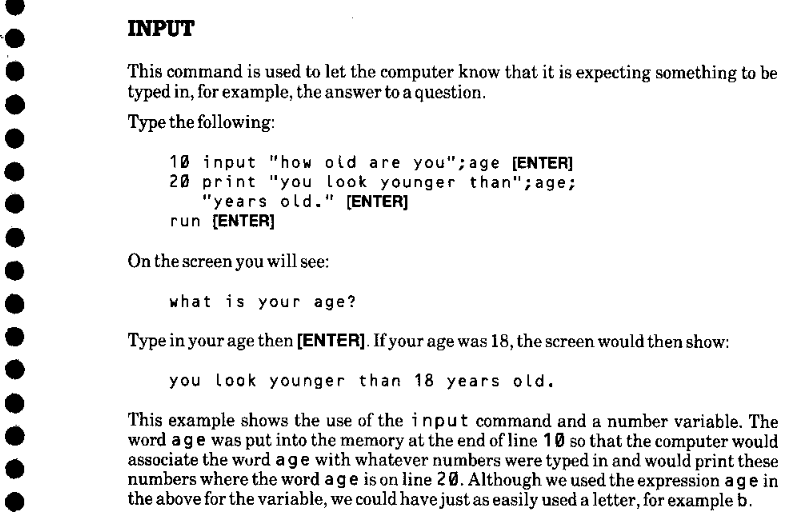 And even though I'd typed-in dozens of programs before, both larger and smaller, it was
Werewolves
that finally helped so many key concepts "click" for me.
In particular, I found myself comparing Werewolves to my first attempt at a text-based adventure. Using what little I'd grokked of programming so far, I'd put together a series of passages (blocks of PRINT statements6) with choices (INPUT statements) that sent the player elsewhere in the story (using, of course, the long-considered-harmful GOTO statement), Choose-Your-Own-Adventure style.
Werewolves was… better.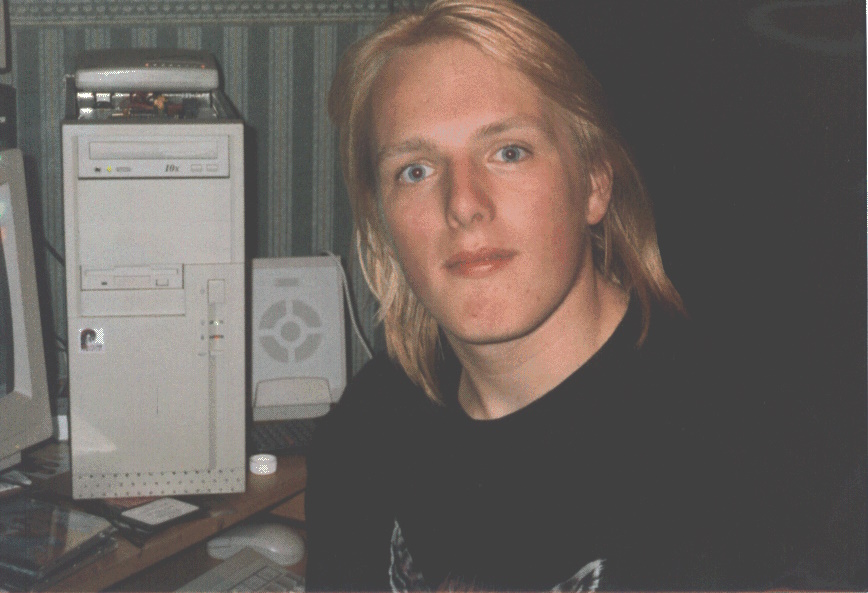 Werewolves and Wanderer was my first lesson in how to structure a program.
Let's take a look at a couple of segments of code that help illustrate what I mean (here's the full code, if you're interested):
What's interesting about the code above? Well…
The code for "what to do when you win the game" is very near the top. "Winning" is the default state. The rest of the adventure exists to obstruct that. In a language with enforced line numbering and no screen editor7, it makes sense to put fixed-length code at the top… saving space for the adventure to grow below.
Two subroutines are called (the GOSUB statements):

The first sets up the game state: initialising the screen (2610), the RNG (2620), and player characteristics (2630 – 2660). This also makes it easy to call it again (e.g. if the player is given the option to "start over"). This subroutine goes on to set up the adventure map (more on that later).
The second starts on line 160: this is the "main game" logic. After it runs, each time, line 40 checks IF RO<>11 THEN 30. This tests whether the player's location (RO) is room 11: if so, they've exited the castle and won the adventure. Otherwise, flow returns to line 30 and the "main game" subroutine happens again. This broken-out loop improving the readability and maintainability of the code.8

A common subroutine is the "delay loop" (line 3520). It just counts to 900! On a known (slow) processor of fixed speed, this is a simpler way to put a delay in than relying on a real-time clock.
The game setup gets more interesting still when it comes to setting up the adventure map. Here's how it looks:
What's this code doing?
Line 2690 defines an array (DIM) with two dimensions9 (19 by 7). This will store room data, an approach that allows code to be shared between all rooms: much cleaner than my first attempt at an adventure with each room having its own INPUT handler.
The two-level loop on lines 2700 through 2730 populates the room data from the DATA blocks. Nowadays you'd probably put that data in a separate file (probably JSON!). Each "row" represents a room, 1 to 19. Each "column" represents the room you end up at if you travel in a given direction: North, South, East, West, Up, or Down. The seventh column – always zero – represents whether a monster (negative number) or treasure (positive number) is found in that room. This column perhaps needn't have been included: I imagine it's a holdover from some previous version in which the locations of some or all of the treasures or monsters were hard-coded.
The loop beginning on line 2850 selects seven rooms and adds a random amount of treasure to each. The loop beginning on line 2920 places each of six monsters (numbered -1 through -6) in randomly-selected rooms. In both cases, the start and finish rooms, and any room with a treasure or monster, is ineligible. When my 8-year-old self finally deciphered what was going on I was awestruck at this simple approach to making the game dynamic.
Rooms 4 and 16 always receive treasure (lines 2970 – 2980), replacing any treasure or monster already there: the Private Meeting Room (always worth a diversion!) and the Treasury, respectively.
Curiously, room 9 (the lift) defines three exits, even though it's impossible to take an action in this location: the player teleports to room 10 on arrival! Again, I assume this is vestigal code from an earlier implementation.
The "checksum" that's tested on line 2740 is cute, and a younger me appreciated deciphering it. I'm not convinced it's necessary (it sums all of the values in the DATA statements and expects 355 to limit tampering) though, or even useful: it certainly makes it harder to modify the rooms, which may undermine the code's value as a teaching aid!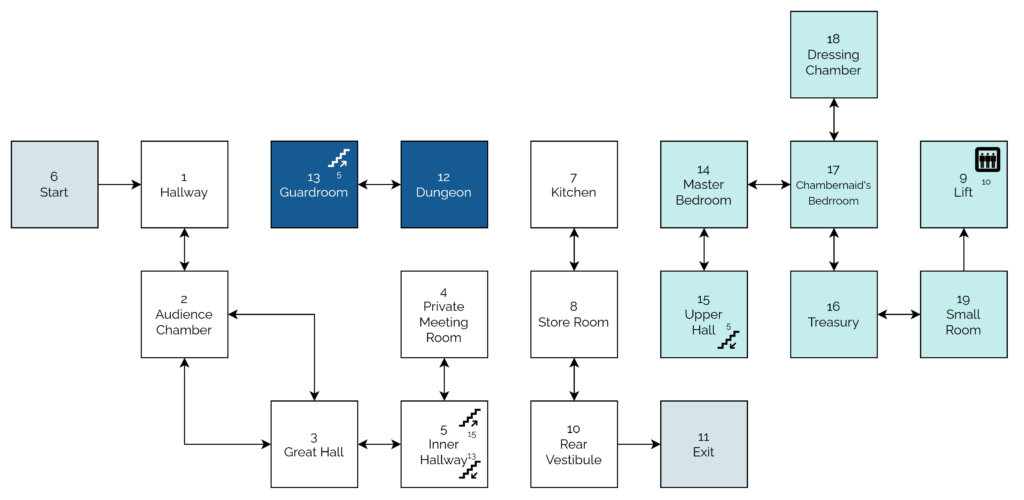 Something you might notice is missing is the room descriptions. Arrays in this language are strictly typed: this array can only contain integers and not strings. But there are other reasons: line length limitations would have required trimming some of the longer descriptions. Also, many rooms have dynamic content, usually based on random numbers, which would be challenging to implement in this way.
As a child, I did once try to refactor the code so that an eighth column of data specified the line number to which control should pass to display the room description. That's a bit of a no-no from a "mixing data and logic" perspective, but a cool example of metaprogramming before I even knew it! This didn't work, though: it turns out you can't pass a variable to a Locomotive BASIC GOTO or GOSUB. Boo!10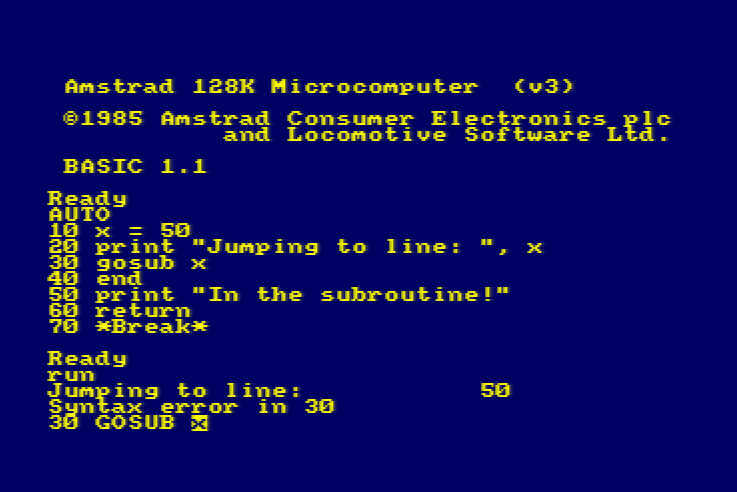 Werewolves and Wanderer has many faults11. But I'm clearly not the only developer whose early skills were honed and improved by this game, or who hold a special place in their heart for it. Just while writing this post, I discovered:
A decade or so later, I'd be taking my first steps as a professional software engineer. A couple more decades later, I'm still doing it.
And perhaps that adventure -the one that's occupied my entire adult life – was facilitated by this text-based one from the 1980s.
Footnotes
1 The game that had the biggest impact on my life, it might surprise you to hear, is not among the "top ten videogames that stole my life" that I wrote about almost exactly 16 years ago nor the follow-up list I published in its incomplete form three years later. Turns out that time and impact are not interchangable. Who knew?
2 The game is variously known as Werewolves and Wanderer, Werewolves and Wanderers, or Werewolves and the Wanderer. Or, on any system I've been on, WERE.BAS, WEREWOLF.BAS, or WEREWOLV.BAS, thanks to the CPC's eight-point-three filename limit.
3 Additionally, it was thought that having to undertake the (painstakingly tiresome) process of manually re-entering the source code for a program might help teach you a little about the code and how it worked, although this depended very much on how readable the code and its comments were. Tragically, the more comprehensible some code is, the more long-winded the re-entry process.
4 The CPC's got a fascinating history in its own right, but you can read that any time.
5 One of my favourite features of home microcomputers was that seconds after you turned them on, you could start programming. Your prompt was an interface to a programming language. That magic had begun to fade by the time DOS came to dominate (sure, you can program using batch files, but they're neither as elegant nor sophisticated as any BASIC dialect) and was completely lost by the era of booting directly into graphical operating systems. One of my favourite features about the Web is that it gives you some of that magic back again: thanks to the debugger in a modern browser, you can "tinker" with other people's code once more, right from the same tool you load up every time. (Unfortunately, mobile devices – which have fast become the dominant way for people to use the Internet – have reversed this trend again. Try to View Source on your mobile – if you don't already know how, it's not an easy job!)
6 In particular, one frustration I remember from my first text-based adventure was that I'd been unable to work around Locomotive BASIC's lack of string escape sequences – not that I yet knew what such a thing would be called – in order to put quote marks inside a quoted string!
7 "Screen editors" is what we initially called what you'd nowadays call a "text editor": an application that lets you see a page of text at the same time, move your cursor about the place, and insert text wherever you feel like. It may also provide features like copy/paste and optional overtyping. Screen editors require more resources (and aren't suitable for use on a teleprinter) compared to line editors, which preceeded them. Line editors only let you view and edit a single line at a time, which is how most of my first 6 years of programming was done.
8 In a modern programming language, you might use while true or similar for a main game loop, but this requires pushing the "outside" position to the stack… and early BASIC dialects often had strict (and small, by modern standards) limits on stack height that would have made this a risk compared to simply calling a subroutine from one line and then jumping back to that line on the next.
9 A neat feature of Locomotive BASIC over many contemporary and older BASIC dialects was its support for multidimensional arrays. A common feature in modern programming languages, this language feature used to be pretty rare, and programmers had to do bits of division and modulus arithmetic to work around the limitation… which, I can promise you, becomes painful the first time you have to deal with an array of three or more dimensions!
10 In reality, this was rather unnecessary, because the ON x GOSUB command can – and does, in this program – accept multiple jump points and selects the one referenced by the variable x.
11 Aside from those mentioned already, other clear faults include: impenetrable controls unless you've been given instuctions (although that was the way at the time); the shopkeeper will penalise you for trying to spend money you don't have, except on food, presumably as a result of programmer laziness; you can lose your flaming torch, but you can't buy spares in advance (you can pay for more, and you lose the money, but you don't get a spare); some of the line spacing is sometimes a little wonky; combat's a bit of a drag; lack of feedback to acknowledge the command you enterted and that it was successful; WHAT'S WITH ALL THE CAPITALS; some rooms don't adequately describe their exits; the map is a bit linear; etc.