On Wednesday this week, three years and two months after Oxford Geek Nights #51, Oxford Geek Night #52. Originally scheduled for 15 April 2020 and then… postponed slightly because of the pandemic, its reapparance was an epic moment that I'm glad to have been a part of.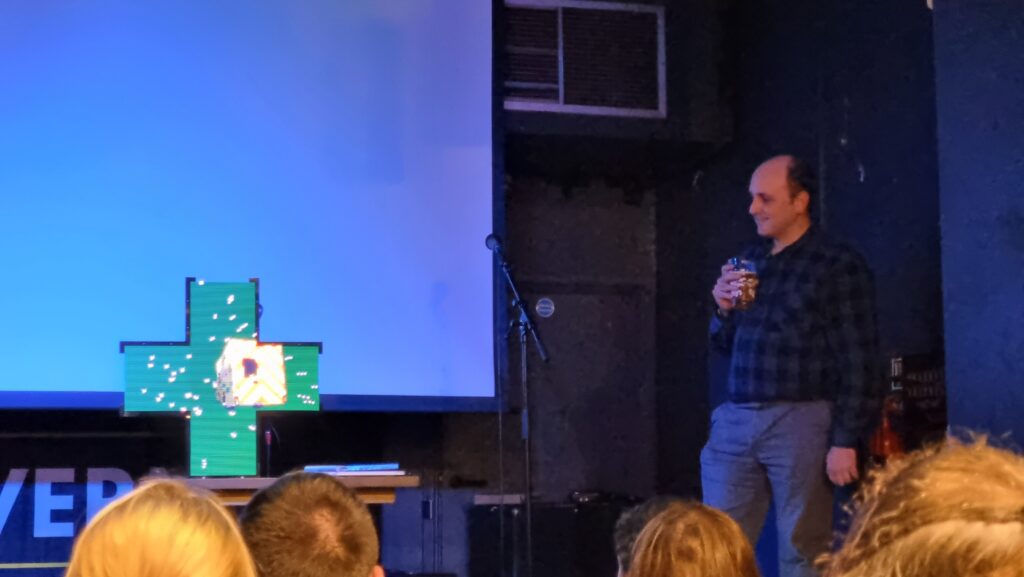 Ben Foxall also put in a sterling performance; hearing him talk – as usual – made me say "wow, I didn't know you could do that with a web browser". And there was more to learn, too: Jake Howard showed us how robots see, Steve Buckley inspired us to think about how technology can make our homes more energy-smart (this is really cool and sent me down a rabbithole of reading!), and Joe Wass showed adorable pictures of his kid exploring the user interface of his lockdown electronics project.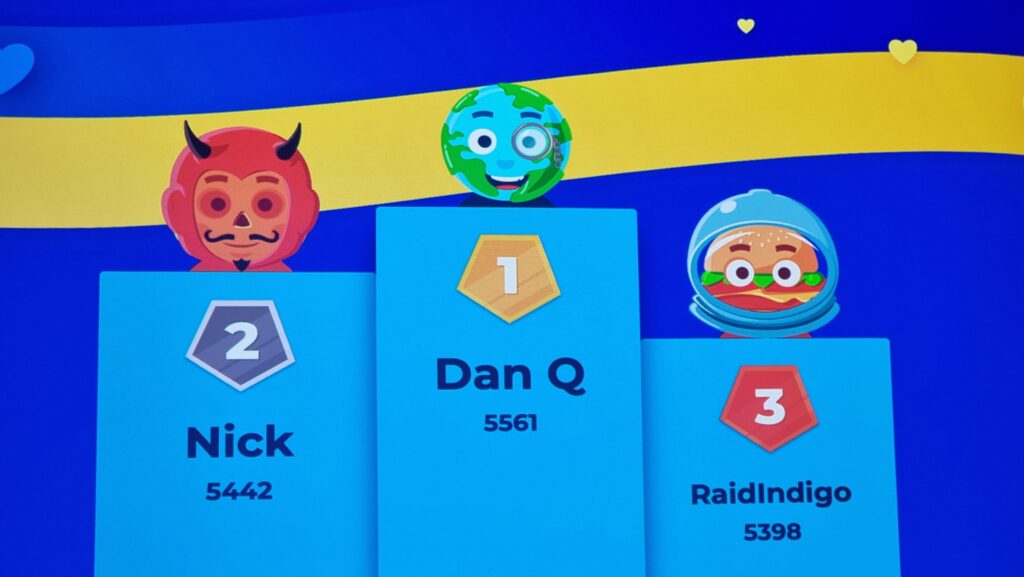 But mostly I just loved the chance to hang out with geeks again; chat to folks, make connections, and enjoy that special Oxford Geek Nights atmosphere. Also great to meet somebody from Perspectum, who look like they'd be great to work for and – after hearing about – I had in mind somebody to suggest for a job with them… but it looks like the company isn't looking for anybody with their particular skills on this side of the pond. Still, one to watch.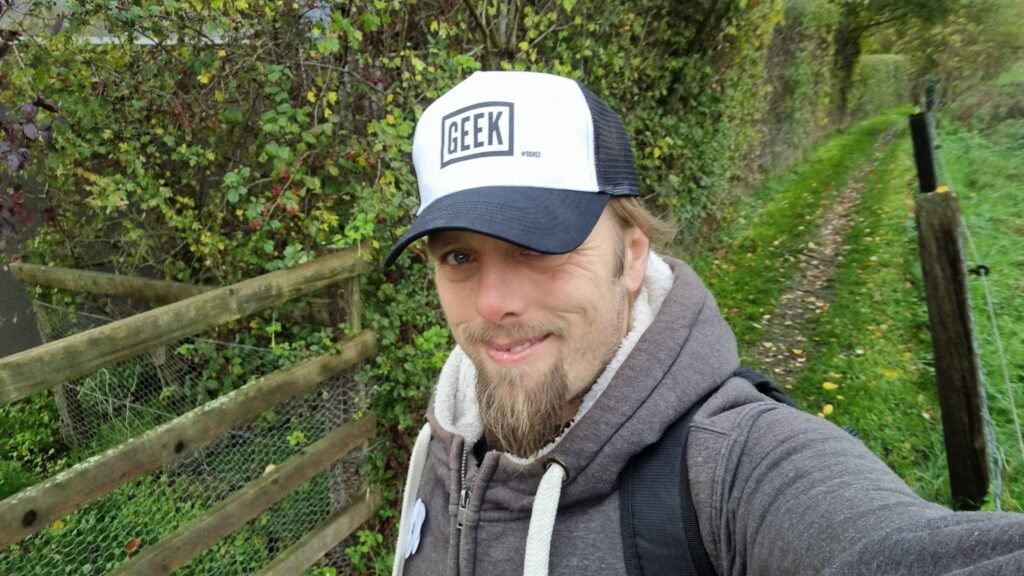 Huge thanks are due to Torchbox, Perspectum and everybody in attendance for making this magical night possible!
Oh, and for anybody who's interested, I've proposed to be a speaker at the next Oxford Geek Nights, which sounds like it'll be towards Spring 2023. My title is "Yesterday's Internet, Today!" which – spoilers! – might have something to do with the kind of technology I've been playing with recently, among other things. Hope to see you there!