Looking Back
On this day in 2004 I handed in my dissertation, contributing towards my BEng in Software Engineering. The topic of my dissertation was the Three Rings project, then in its first incarnation, a web application originally designed to help university Nightlines to run their services.
I'd originally started developing the project early in the previous academic year, before I'd re-arranged how I was going to finish my course: Three Rings celebrates its tenth birthday this year. This might be considered to have given me a head start over my peers, but in actual fact it just meant that I had even more to write-up at the end. Alongside my work at SmartData a few days a week (and sometimes at weekends), that meant that I'd been pretty damn busy.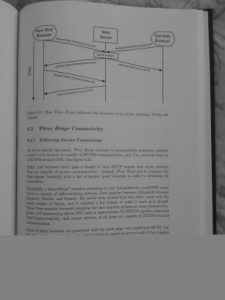 I'd celebrated hitting 10,000 words – half of the amount that I estimated that I'd need – but little did I know that my work would eventually weigh in at over 30,000 words, and well over the word limit! In the final days, I scrambled to cut back on text and shunt entire chapters into the appendices (A through J), where they'd be exempt, while a team of volunteers helped to proofread everything I'd done so far.
Finally, I was done, and I could relax. Well: right up until I discovered that I was supposed to have printed and bound two copies, and I had to run around a busy and crowded campus to get another copy run off at short notice.
Looking Forward
Three Rings went from strength to strength, as I discussed in an earlier "on this day". When Bryn came on board and offered to write programs to convert Three Rings 1 data into Three Rings 2 data, in 2006, he borrowed my dissertation as a reference. After he forgot that he still had it, he finally returned it last month.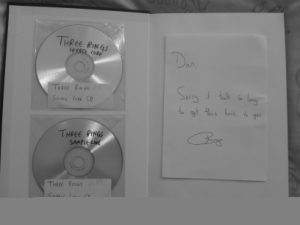 Later still in 2009, Ruth expanded Three Rings as part of her Masters dissertation, in a monumental effort to add much-needed features at the same time as getting herself a degree. After handing it in and undergoing her defense (which went better than she expected), she got a first.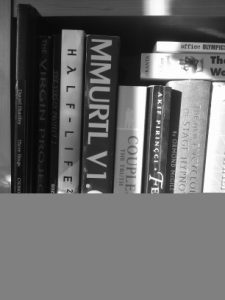 Today, Three Rings continues to eat a lot of my time, and now supports tens of thousands of volunteers at hundreds of different helplines and other charities, including virtually every Nightline and the majority of all Samaritans branches.
It's grown even larger than I ever imagined, back in those early days. I often tell people that it started as a dissertation project, because it's simpler than the truth: that it started a year or two before that, and provided a lot of benefit to a few Nightlines, and it was just convenient that I was able to use it as a part of my degree because otherwise I probably wouldn't have had time to make it into what it became. Just like I'm fortunate now to have the input of such talented people as I have, over the last few years, because I couldn't alone make it into the world-class service that it's becoming.
This blog post is part of the On This Day series, in which Dan periodically looks back on years gone by.