After our attempt at a relaxing day off, which resulted in us getting pretty-much soaked and exhausted, we returned on day five of our holiday to the comedy scene for more fun and laughter.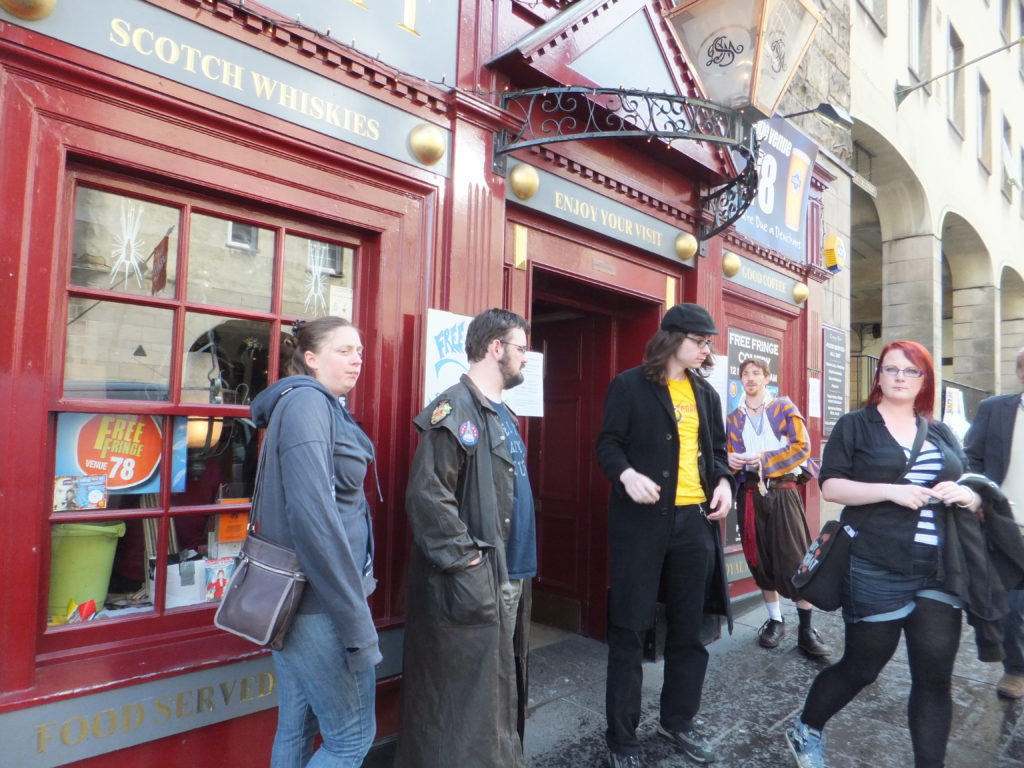 After failing to get into Richard Wiseman's Psychobabble, which attracted a huge queue long before we got to the venue, Ruth, JTA and I instead went to RomComCon: a two-woman show telling the story of how they road-tested all of the top romantic comedy "boy meets girl" cliché situations, to see if they actually worked in real life. It was sweet, even where it wasn't funny, and it was confidently-performed, even where it wasn't perfectly-scripted. The mixture of media (slides, video, audience participation, and good old-fashioned storytelling) was refreshing enough to help me overlook the sometimes-stilted jumps in dialogue. I'll admit: I cried a little, but then I sometimes do that during actual RomComs, too. Although I did have to say "Well d'uh!" when the conclusion of the presentation was that to get into a great relationship, you have to be open and honest and willing to experiment and not to give up hope that you'll find one. You know: the kinds of things I've been saying for years.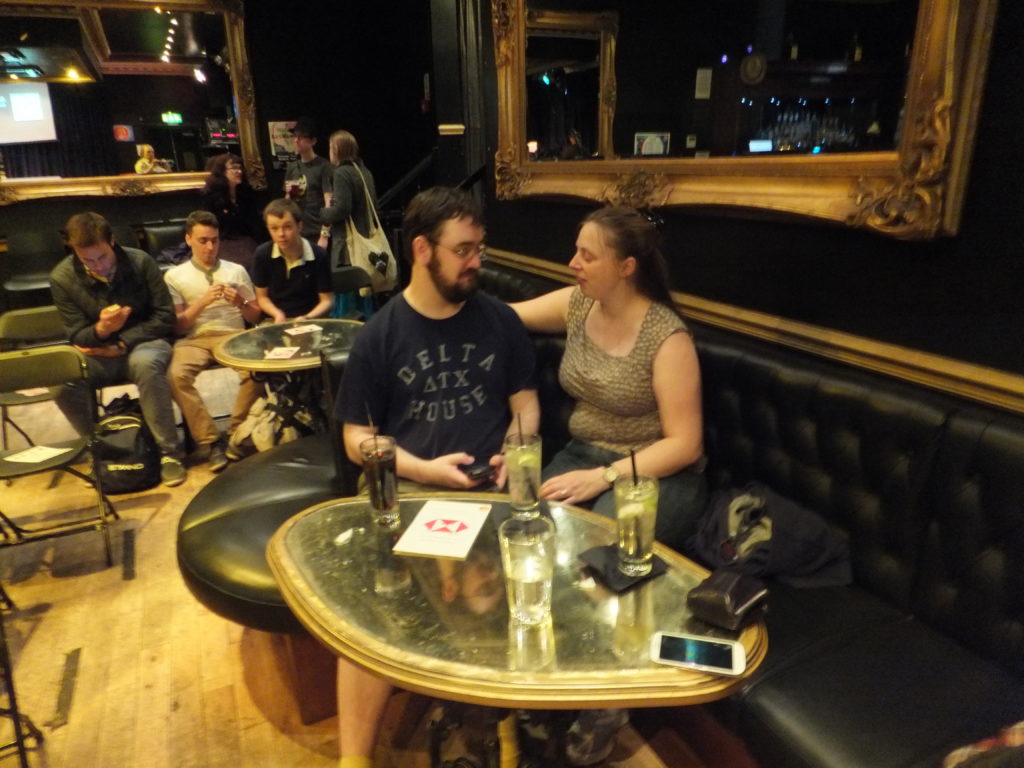 We met up with Matt and his new girlfriend, Hannah-Mae, who turns out to be a lovely, friendly, and dryly-sarcastic young woman who makes a wonderful match for our Matt. Then, after a drink together, parted ways to see different shows; promising to meet up again later in the day.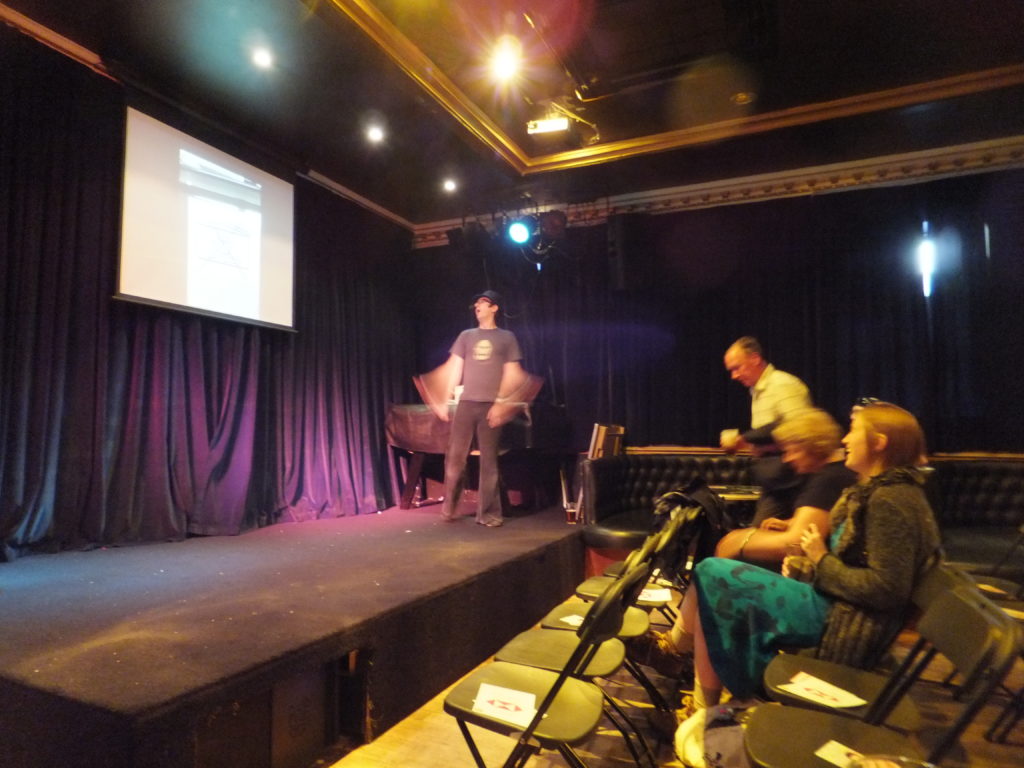 We watched Owen Niblock's Codemaker, and were pleased to discover that it was everything that Computer Programmer Extraordinaire (which we saw on day two) failed to be. Codemaker was genuinely geeky (Owen would put up code segments and then explain why they were interesting), funny (everything from the five-months-a-year beard story to his relationship Service Level Agreement with his wife was fabulously-crafted), and moving. In some ways I'm sad that he isn't attracting a larger audience – we three represented about a quarter to a fifth of those in attendance, at the end – but on the other hand, his computer-centric humour (full of graphs and pictures of old computers) is rather niche and perhaps wouldn't appeal to the mainstream. Highly recommended to the geeks among you, though!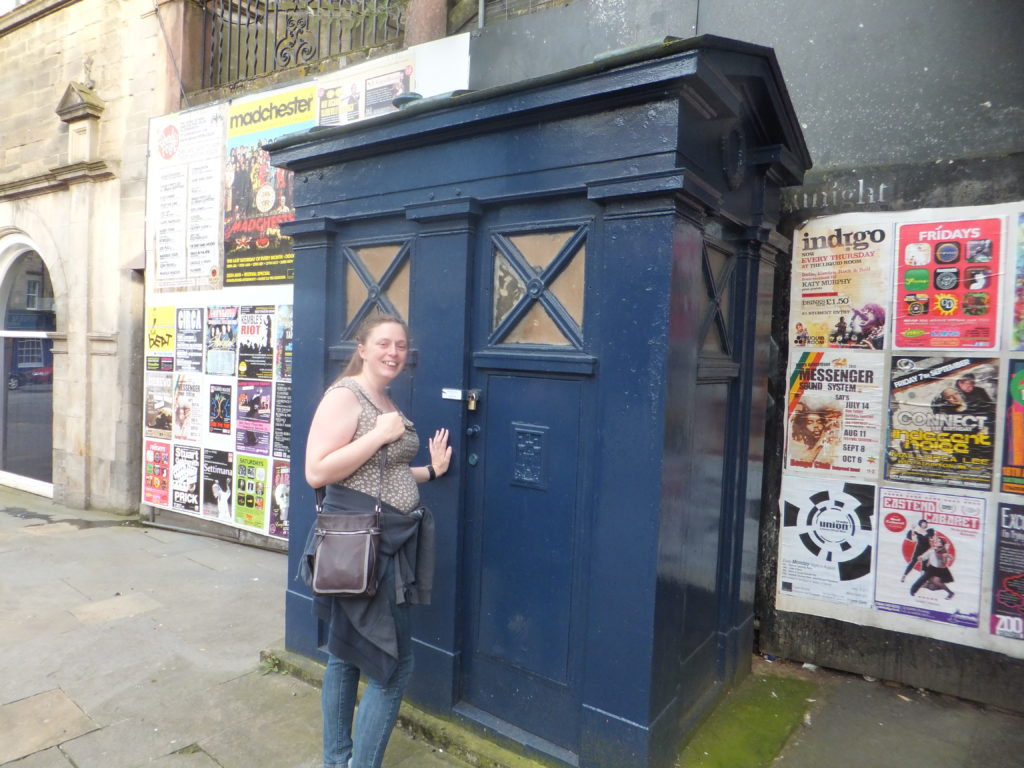 Back at the flat, we drank gin and played Ca$h 'n' Gun$ with Matt and Hannah-Mae. JTA won three consecutive games, the jammy sod, despite the efforts of the rest of us (Matt or I with a hand grenade, Ruth or I as The Kid, or even Hannah-Mae once she had a gun in each hand), and all the way along every single time insisted that he was losing. Sneaky bugger.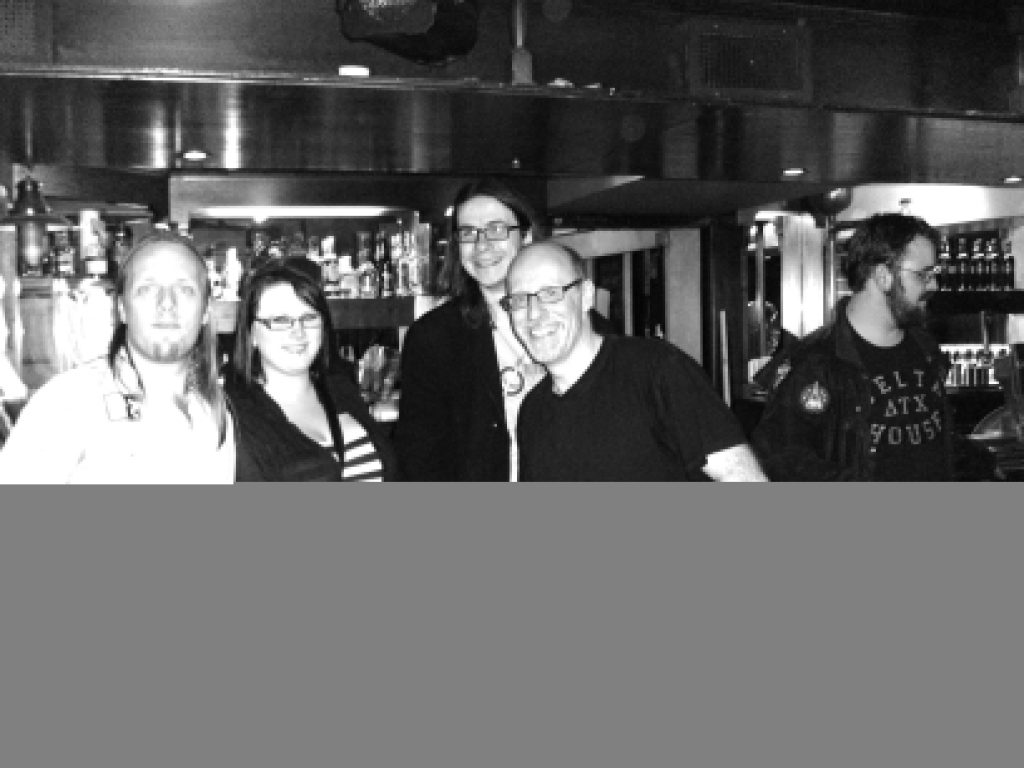 We all reconvened at the afternoon repeat of Richard Wiseman's show, where he demonstrated (in a very fun and engaging way) a series of psychological, mathematical, and slight-of-hand tricks behind the "mind-reading" and illusion effects used by various professional entertainers. I've clearly studied this stuff far too much, because I didn't end up learning anything new, but I did enjoy his patter and the way he makes his material interesting, and it's well-worth a look. Later, Ruth and I would try to develop a mathematical formula for the smallest possible sum totals possible for integer magic squares of a given order (Wiseman's final trick involved the high-speed construction of a perfect magic square to a sum total provided by a member of the audience: a simple problem: if anybody wants me to demonstrate how it's done, it's quite fun).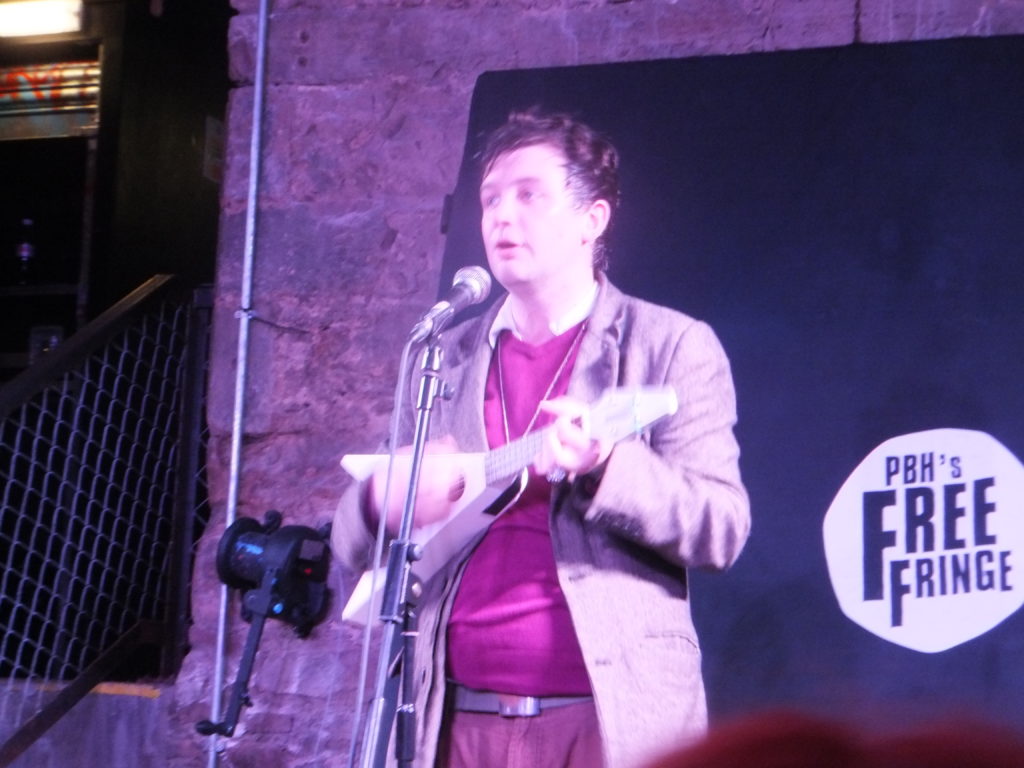 Finally, we all went to see Thom Tuck again. Matt, JTA and I had seen him earlier in the week, but we'd insisted that Hannah-Mae and Ruth get the chance to see his fantastic show, too (as well as giving ourselves an excuse to see it again ourselves, of course). He wasn't quite so impressive the second time around, but it was great to see that his knowledge of straight-to-DVD Disney movies really is just-about as encyclopaedic as he claims, when we gave us new material we hadn't heard on his previous show (and omitted some that we had), as well as adapting to suggestions of films shouted out by the audience. Straight-To-DVD remains for me a chilling and hilarious show and perhaps the most-enjoyable thing I've ever seen on the Fringe.