When the COVID-19 lockdown forced many offices to close and their staff to work remotely, some of us saw what was unfolding as an… opportunity in disguise. Instead of the slow-but-steady decentralisation of work that's very slowly become possible (technically, administratively, and politically) over the last 50 years, suddenly a torrent of people were discovering that remote working can work.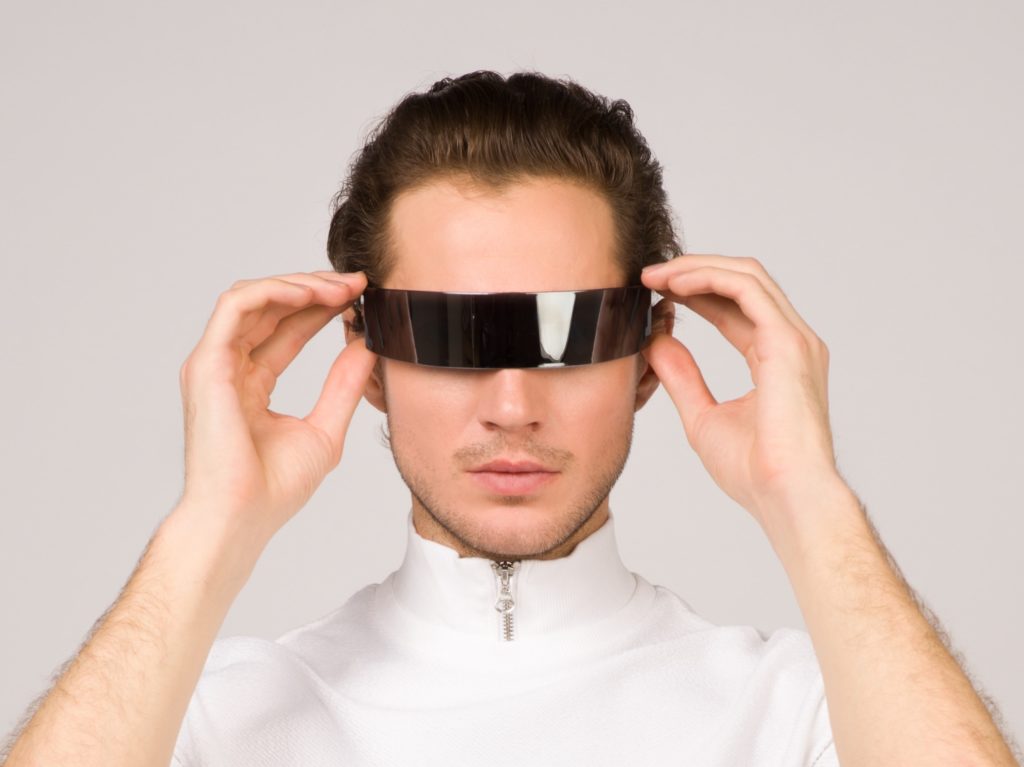 The Future is Now
As much as I hate to be part of the "where's my flying car?" brigade, I wrote ten years ago about my dissatisfaction that remote working wasn't yet commonplace, let alone mainstream. I recalled a book I'd read as a child in the 1980s that promised a then-future 2020 of:
near-universal automation of manual labour as machines become capable of an increasing diversity of human endeavours (we're getting there, but slowly),
a three- or four-day work week becoming typical as efficiency improvements are reinvested in the interests of humans rather than of corporations (we might have lost sight of that goal along the way, although there's been some fresh interest in it lately), and
widespread "teleworking"/"telecommuting", as white-collar sectors grow and improvements in computing and telecommunications facilitate the "anywhere office"
Of those three dreams, the third soon seemed like it would become the most-immediate. Revolutionary advances in mobile telephony, miniaturisation of computers, and broadband networking ran way ahead of the developments in AI that might precipitate the first dream… or the sociological shift required for the second. But still… progress was slow.
At eight years old, I genuinely believed that most of my working life would be spent… wherever I happened to be. So far, most of my working life has been spent in an office, despite personally working quite hard for that not to be the case!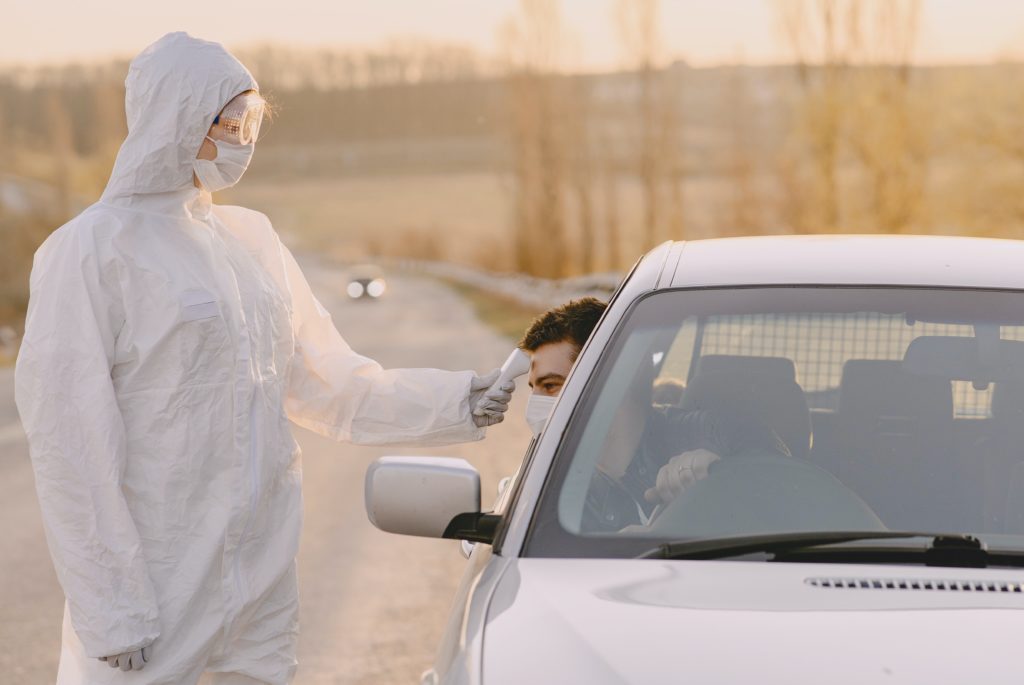 I started at Automattic six months ago, an entirely distributed company. And so when friends and colleagues found themselves required to work remotely by the lockdown they came in droves to me for advice about how to do it! I was, of course, happy to help where I could: questions often covered running meetings and projects, maintaining morale, measuring output, and facilitating communication… and usually I think I gave good answers. Sometimes, though, the answer was "If you're going to make that change, you're going to need a cultural shift and some infrastructure investment first." Y'know: "Don't start from here." If you received that advice from me: sorry!
(Incidentally, if you have a question I haven't answered yet, try these clever people first for even better answers!)
More-recently, I was excited to see that many companies have adopted this "new normal" not as a temporary measure, but as a possible shape of things to come. Facebook, Twitter, Shopify, Square, and Spotify have all announced that they're going to permit or encourage remote work as standard, even after the crisis is over.
Obviously tech companies are leading the way, here: not only are they most-likely to have the infrastructure and culture already in place to support this kind of shift. Also, they're often competing for the same pool of talent and need to be seen as at-least as progressive as their direct rivals. Matt Mullenweg observes that:
What's going to be newsworthy by the end of the year is not technology companies saying they're embracing distributed work, but those that aren't.

…some employers trapped in the past will force people to go to offices, but the illusion that the office was about work will be shattered forever, and companies that hold on to that legacy will be replaced by companies who embrace the antifragile nature of distributed organizations.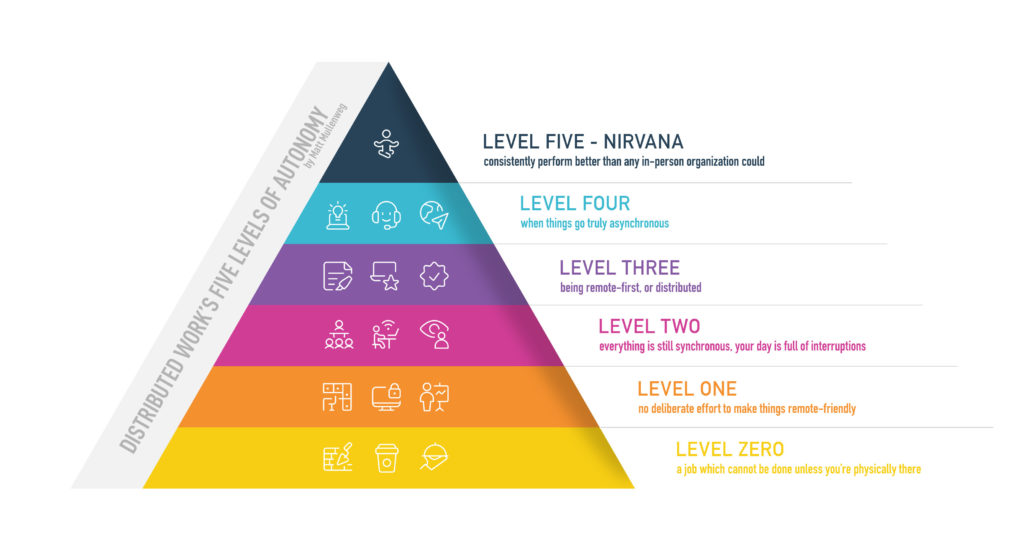 Tomorrow's Challenges
We're all acutely familiar with the challenges companies are faced with today as they adapt to a remote-first environment. I'm more interested in the challenges that they might face in the future, as they attempt to continue to use a distributed workforce as the pandemic recedes. It's easy to make the mistake of assuming that what many people are doing today is a rehearsal for the future of work, but the future will look different.
Some people, of course, prefer to spend some or all of their work hours in an office environment. Of the companies that went remote-first during the lockdown and now plan to stay that way indefinitely, some will lose employees who preferred the "old way". For this and other reasons, some companies will retain their offices and go remote-optional, allowing flexible teleworking, and this has it's own pitfalls:
Some remote-optional offices have an inherent bias towards in-person staff. In some companies with a mixture of in-person and remote staff, remote workers don't get included in ad-hoc discussions, or don't become part of the in-person social circles. They get overlooked for projects or promotions, or treated as second-class citizens. It's easy to do this completely by accident and create a two-tiered system, which can lead to a cascade effect that eventually collapses the "optional" aspect of remote-optional; nowhere was this more visible that in Yahoo!'s backslide against remote-optional working in 2013.
Some remote-optional offices retain an archaic view on presenteeism and "core hours". Does the routine you keep really matter? Remote-first working demands that productivity is measured by output, not by attendance, but management-by-attendance is (sadly) easier to implement, and some high-profile organisations favour this lazy but less-effective approach. It's easy, but ineffective, for a remote-optional company to simply extend hours-counting performance metrics to their remote staff. Instead, allowing your staff (insofar as is possible) to work the hours that suit them as individuals opens up your hiring pool to a huge number of groups whom you might not otherwise reach (like single parents, carers, digital nomads, and international applicants) and helps you to get the best out of every one of them, whether they're an early bird, a night owl, or somebody who's most-productive after their siesta!
Pastoral care doesn't stop being important after the crisis is over. Many companies that went remote-first for the coronavirus crisis have done an excellent job of being supportive and caring towards their employees (who, of course, are also victims of the crisis: by now, is there anybody whose life hasn't been impacted?). But when these companies later go remote-optional, it'll be easy for them to regress to their old patterns. They'll start monitoring the wellbeing only of those right in front of them. Remote working is already challenging, but it can be made much harder if your company culture makes it hard to take a sick day, seek support on a HR issue, or make small-talk with a colleague.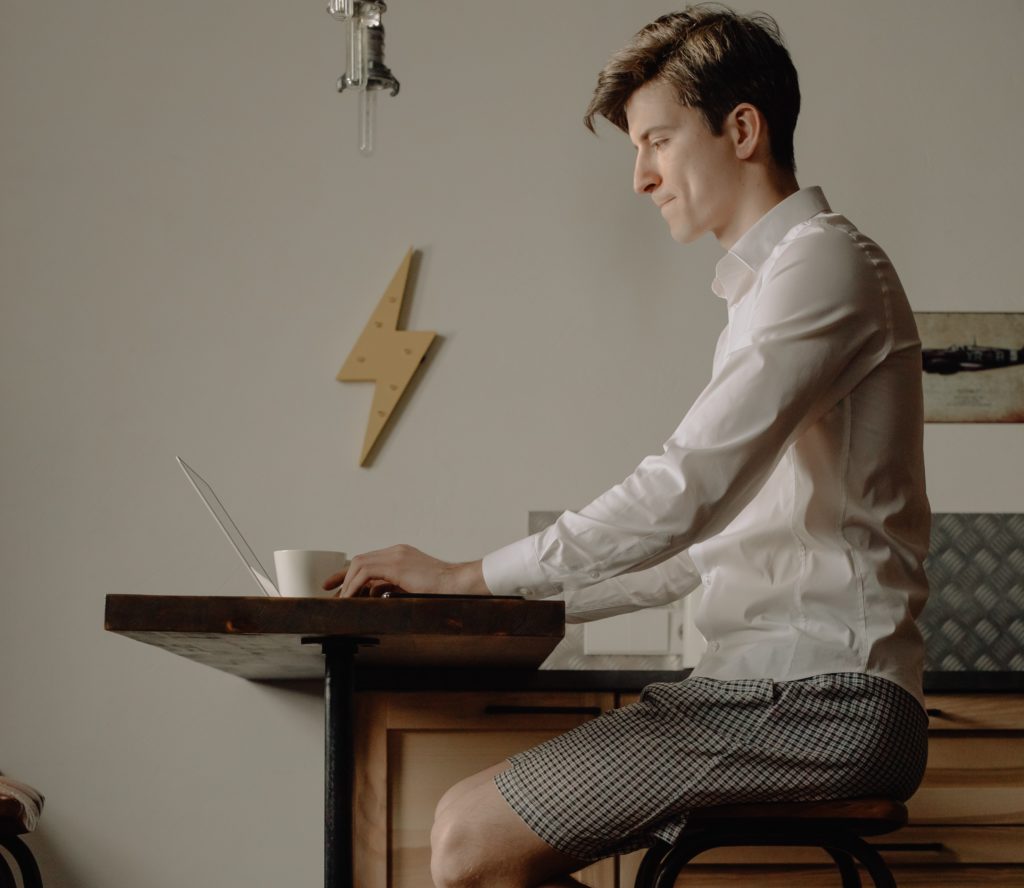 These are challenges specifically for companies that go permanently remote-optional following a period of remote-first during the coronavirus crisis.
Towards a Post-Lockdown Remote-Optional Workplace
How you face those challenges will vary for every company and industry, but it seems to me that there are five lessons a company can learn as it adapts to remote-optional work in a post-lockdown world:
Measure impact, not input. You can't effectively manage a remote team by headcount or closely tracking hours; you need to track outputs (what is produced), not inputs (person-hours). If your outputs aren't measurable, make them measurable, to paraphrase probably-not-Galileo. Find metrics you can work with and rely on, keep them transparent and open, and re-evaluate often. Use the same metrics for in-office and remote workers.
Level the playing field. Learn to spot the biases you create. Do the in-person attendees do all the talking at your semi-remote meetings? Do your remote workers have to "call in" to access information only stored on-site (including in individual's heads)? When they're small, these biases have a huge impact on productivity and morale. If they get big, they collapse your remote-optional environment.
Always think bigger. You're already committing to a shakeup, dragging your company from the 2020 of the real world into the 2020 we once dreamed of. Can you go further? Can you let your staff pick their own hours? Or workdays? Can your staff work in other countries? Can you switch some of your synchronous communications channels (e.g. meetings) into asynchronous information streams (chat, blogs, etc.)? Which of your telecommunications tools serve you, and which do you serve?
Remember the human. Your remote workers aren't faceless (pantsless) interchangeable components in your corporate machine. Foster interpersonal relationships and don't let technology sever the interpersonal links between your staff. Encourage and facilitate (optional, but awesome) opportunities for networking and connection. Don't forget to get together in-person sometimes: we're a pack animal, and we form tribes more-easily when we can see one another.
Support people through the change. Remote working requires a particular skillset; provide tools to help your staff adapt to it. Make training and development options available to in-office staff too: encourage as flexible a working environment as your industry permits. Succeed, and your best staff will pay you back in productivity and loyalty. Fail, and your best staff will leave you for your competitors.
I'm less-optimistic than Matt that effective distributed working is the inexorable future of work. But out of the ashes of the coronavirus crisis will come its best chance yet, and I know that there'll be companies who get left behind in the dust. What are you doing to make sure your company isn't one of them?