This post is secret; you can only find it via my RSS feeds (and places which syndicate them). It's okay to talk about it or link to it, though. Thanks for being part of RSS Club!
I first met my now-metamour JTA 19½ years ago (the week after next).
For most of that time I've been aware of, and have ocassionally mocked, his capacity for nostalgia, which is so strong that he's able to look back on things that he never even experienced in the first place: he still wants his eleven days back, for example.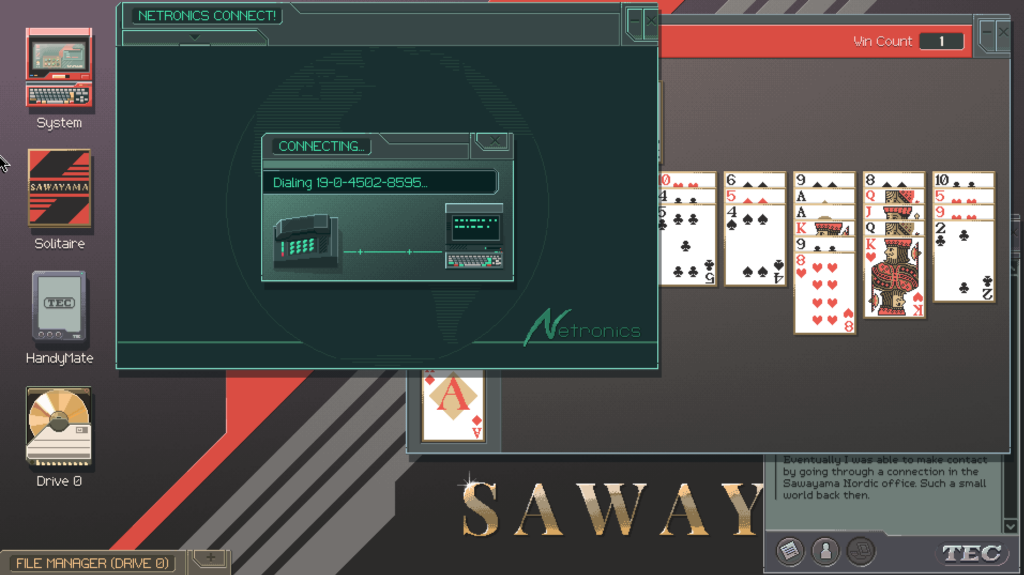 But his demonstrable nostalgia for technology (even from before his time) is something I really appreciated when it gave me a "buddy" with whom to watch BBS: The Documentary (and Get Lamp) many years ago. Despite having missed out on the BBS scene and only brushed the edges of text based adventures, he can really "get" the enthusiasm for it. And that's awesome.
Anyway: if you've not tried Zachtronics' final game Last Call BBS yet, it's worth a look. At least: it is if you either have fond memories of trading warez on clandestine dial-in microcomputer systems or else have a love for that whole BeOS aesthetic and want to experience the 90s dial-up world one last time (in a rose-tinted way)!