This checkin to geohash 2023-01-02 51 -1 reflects a geohashing expedition. See more of Dan's hash logs.
Location
Muswell Hill, Piddington, Oxfordshire
Participants
Expedition
I bundled the dog into the car and drove out to Piddington, a couple of kilometres North of the hashpoint. Cherwell Council advertise a circular walk that seems to circle from the village (which looked like a good place to park) up to Muswell Hill, the summit of which is near the hashpoint.
She and I walked through Piddington, past the church, and up onto the path. A soggy kilometre or so later we quickly discovered that this was going to be more-challenging than I'd anticipated. We quickly got bogged down in a flooded field and needed to double-back. With my socks already soaking wet and the dog in a similar condition, we found a different route that looped around the entire hill and through an alpaca farm (or were they llamas?), then we worked our way up the South face of the hill, over the summit, and down to the hashpoint. We got there at 11:00 UTC, took a quick look around and pulled the closest thing a dog can manage to a silly grin, and then hacked our way back (by road) to Piddington for the drive home and some dry clothes.
Tracklog
Entire expedition
Walking part only
P
hoto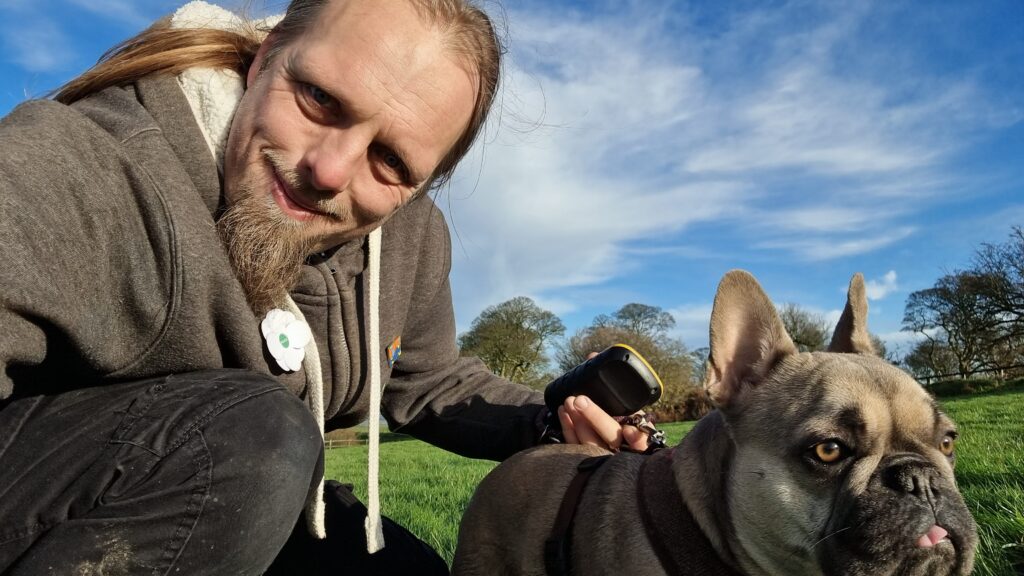 Video
Also available on YouTube.