I'm not sure that I process death in the same way that "normal" people do. I blame my family.

When my grandmother died in 2006 I was just in the process of packing up the car with Claire to try to get up to visit her before the inevitable happened. I received the phone call to advise me that she'd passed, and – ten emotional minutes later – Claire told me that she'd "never seen anybody go through the five stages of grief as fast as that before". Apparently I was a textbook example of the Kübler-Ross model, only at speed. Perhaps I should volunteer to stand in front of introductory psychology classes and feel things, or something.

Since my dad's death seven years ago, I've marked Dead Dad Day every 19 February a way that's definitely "mine": with a pint or three of Guinness (which my dad enjoyed… except if there were a cheaper Irish stout on draught because he never quite shook off his working-class roots) and some outdoors and ideally a hill, although Oxfordshire makes the latter a little difficult. On the second anniversary of my dad's death, I commemorated his love of setting out and checking the map later by making my first geohashing expedition: it seemed appropriate that even without him, I could make a journey without either of us being sure of either the route… or the destination.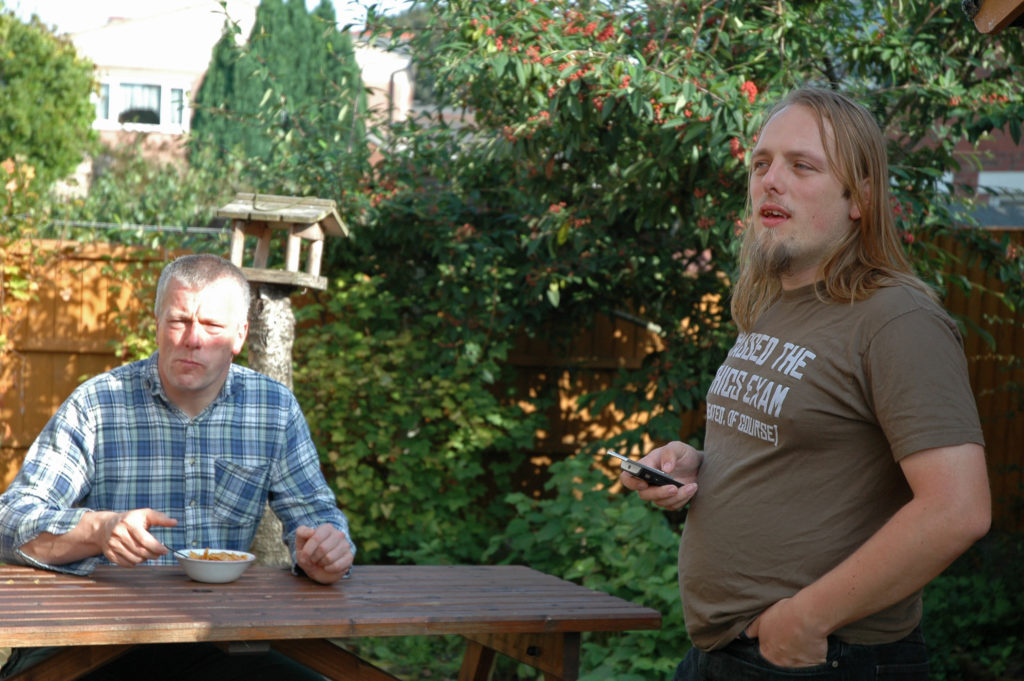 As I implied at his funeral, I've always been far more-interested in celebrating life than mourning death (that might be why I'm not always the best at supporting those in grief). I'm not saying that it isn't sad that he went before his time: it is. What's worst, I think, is when I remember how close-but-not-quite he came to getting to meet his grandchildren… who'd have doubtless called him "Grandpeter".
We all get to live, and we're all going to die, and I'd honestly be delighted if I thought that people might remember me with the same kind of smile (and just occasionally tear) that finds my face every Dead Dad Day.