Location
Alongside a lane that runs through the Quinton Green Business Park, South of the village of Quinton.
Participants
Plans
I've got an exam in Milton Keynes in the afternoon, so it'd be only a minor diversion for me to come and try to visit this roadside hashpoint. I hope to be there about 10:30.
Expedition
Failed to turn on the tracklogger on my GPS, but I remembered to get photos at least. This was a quick and easy run, although I did get accosted by a local who saw me hanging around near the wind farm and putting up a sign… I think that after the controversy these epic windmills caused he might have thought that I was putting up a planning notice to erect some more or something. Once I explained what I was doing he seemed happy enough.
Used my new 360° full-panoramic camera to take a picture at the hashpoint; I'll put a VR-ready version on my website and link it here when I get the chance.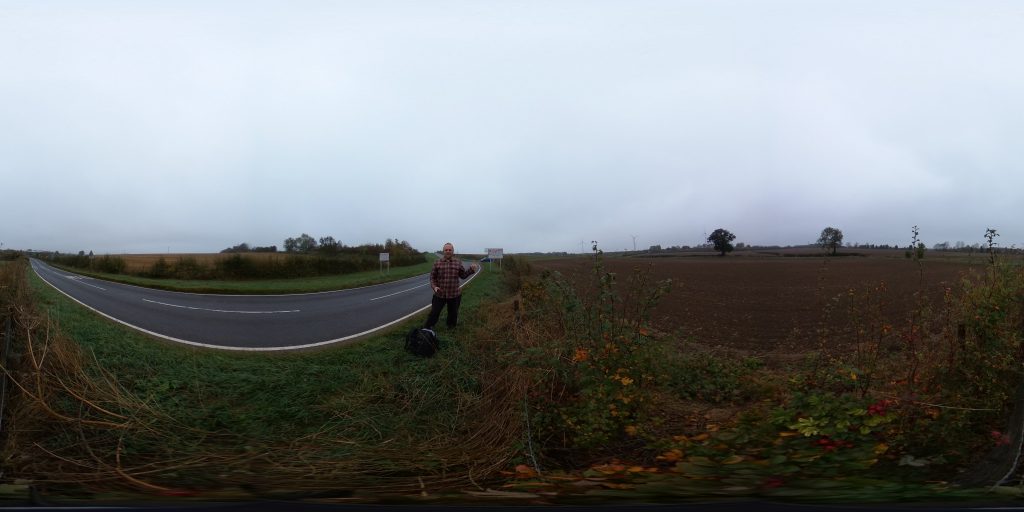 Photos