Despite being only a short journey away (made even shorter by the new railway station that appeared near by house last year), I rarely find myself in London. But once in a while a week comes along when I feel like I'm there all the time.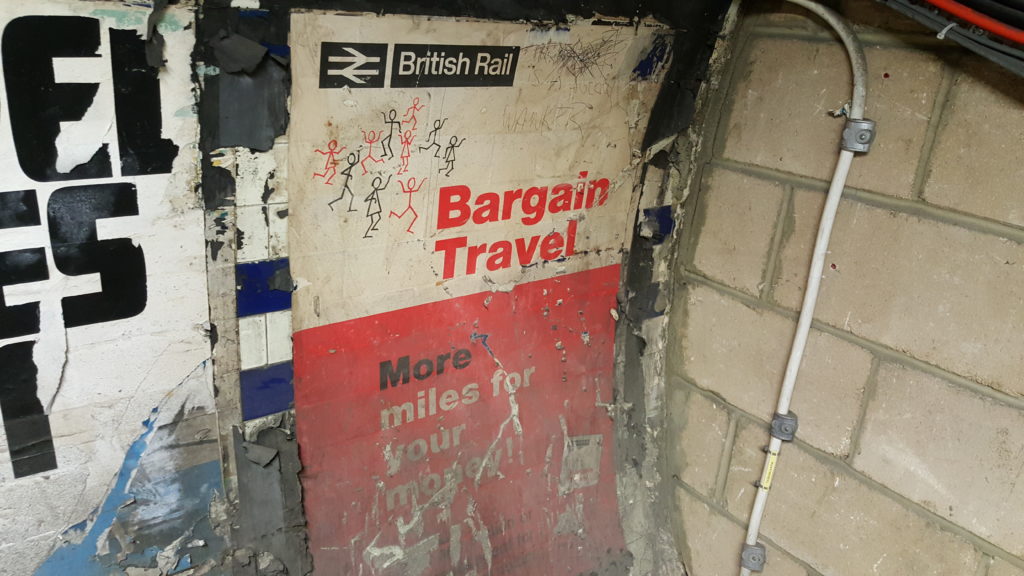 On Friday of last week, Ruth, JTA and I took one of the London Transport Museum's Hidden London tours. Back in 2011 we took a tour of Aldwych Tube Station, probably the most well-known of the London Underground's disused stations, and it was fantastic, so we were very excited to be returning for another of their events. This time around, we were visiting Euston Station.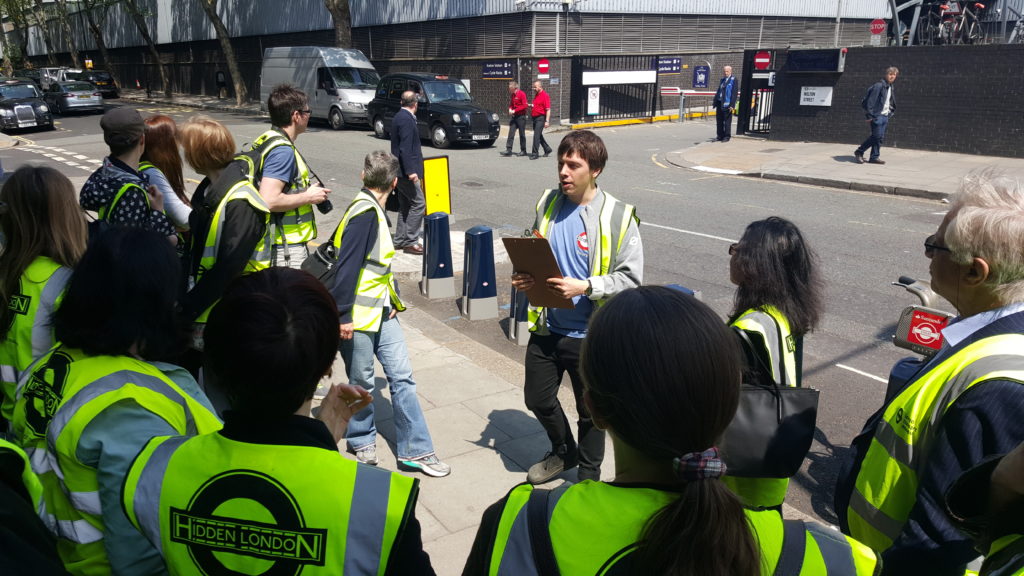 But wait, you might-well say: Euston station isn't hidden nor disused! And you'd be right. But Euston's got a long and convoluted history, and it used to consist of not one but three stations: the mainline station and two independent underground stations run by competing operators. The stations all gradually got connected with tunnels, and then with a whole different set of tunnels as part of the redevelopment in advance of the station's reopening in 1968. But to this day, there's still a whole network of tunnels underneath Euston station, inaccessible to the public, that are either disused or else used only as storage, air vents, or cable runs.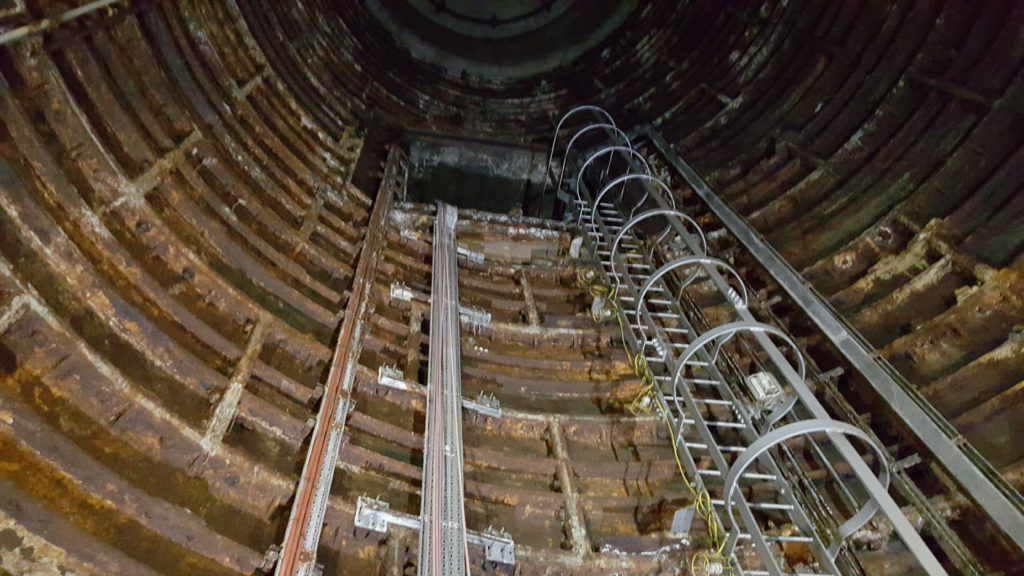 A particular highlight was getting to walk through the ventilation shaft that draws all of the hot air out of the Victoria Line platforms. When you stand and wait for your train you don't tend to think about the network of tunnels that snake around the one you're in, hidden just beyond the grills in the ceiling or through the doors at the end of the platforms. I shot a video (below) from the shaft, periodically looking down on the trains pulling in and out below us.
No sooner were we back than I was away again. Last Saturday, I made my way back to London to visit Twitter's UK headquarters in Soho to help the fantastic Code First: Girls team to make some improvements to the way they organise and deliver their Javascript, Python and Ruby curricula. I first came across Code First: Girls through Beverley, one of Three Rings' volunteers who happens to work for them, and I've become a fan of their work. Unfortunatley my calendar's too packed to be able to volunteer as one of their instructors (which I totally would if it weren't for work, and study, and existing volunteering, and things), but I thought this would be a good opportunity to be helpful while I had a nominally-"spare" day.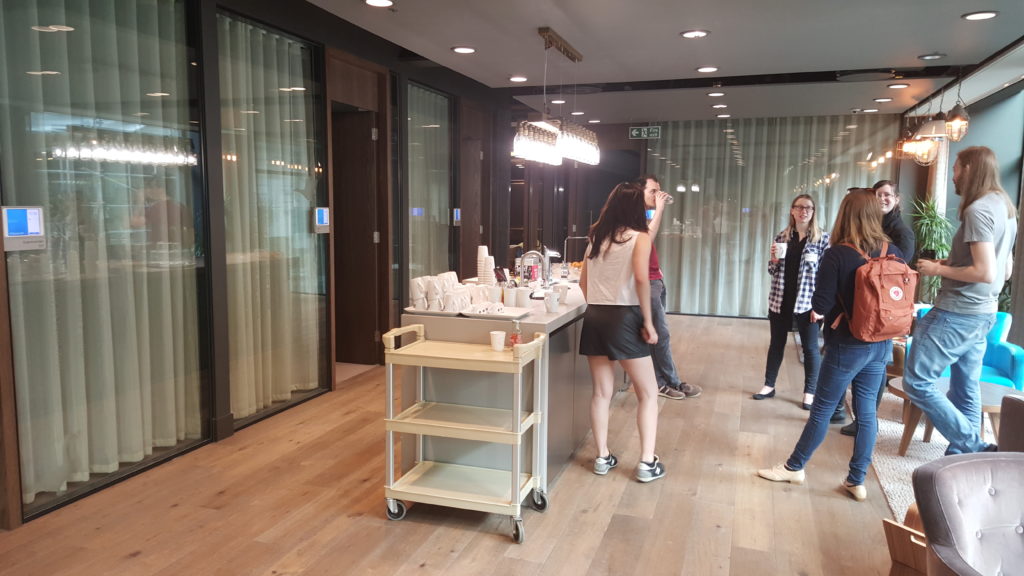 Our host tried to win me over on the merits of working for Twitter (they're recruiting heavily in the UK, right now), and you know what – if I were inclined towards a commute as far as London (and I didn't love the work I do so much) – I'd totally give that a go. And not just because I enjoyed telling an iPad what I wanted to drink and then having it dispensed minutes later by a magical automated hot-and-cold-running-drinks tap nearby.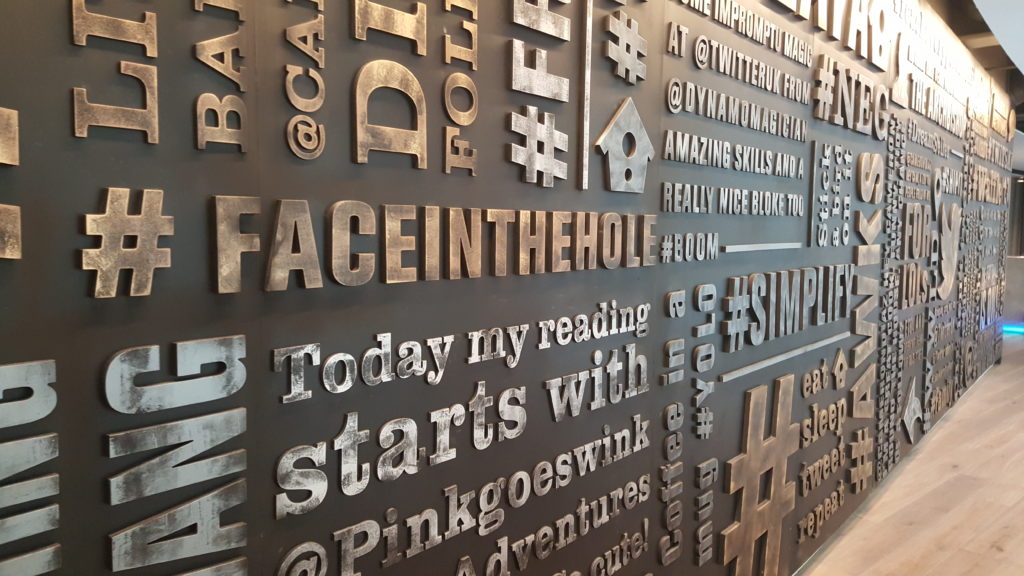 And that's not even all of it. This coming Thursday, I'm back in London again, this time to meet representatives from a couple of charities who're looking at rolling out Three Rings. In short: having a direct line to London on my doorstep turns out to be pretty useful.