This checkin to geohash 2022-02-01 51 -1 reflects a geohashing expedition. See more of Dan's hash logs.
Location
Aurora Solar Power Plant, Eynsham, Oxfordshire.
Hashpoint looks like it's close to the banks of Chill Brook, in the grounds of Twelve Acre Farm. There's been a lot of changes to the land around here recently owing to the ongoing construction of a new solar power plant on this land.
Based on planning documents I saw when visiting a presentation about the proposed construction at South Leigh Village Hall last year, I believe the hashpoint is probably outside the new security fence that's proposed. I've marked the anticipated location of the hashpoint on the diagram below: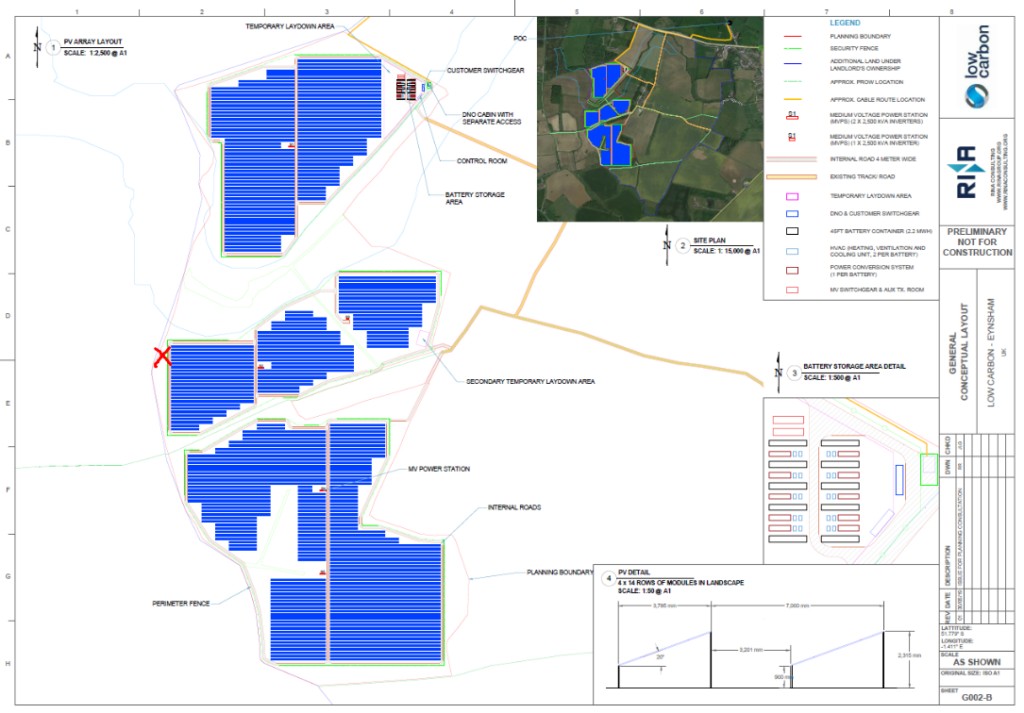 Participants
Plans
Work-permitting, I plan to cycle out to the trailhead at 51.7774, -1.41957, lock my bike to the "public footpath" sign, cross the footbridge to the East, and trek out to see if the hashpoint itself is accessible. Not sure when I'll find time, though: it's a busy week for both work and home life!
Expedition
I was really sceptical that I'd be able to make it to this hashpoint: with so much construction going on near the GZ and the fact that it seems pretty ambiguous whether the hashpoint would be inside or outside the fence. With no reliable maps yet existing of the area covered by this new power plant (the best I could find were planning documents, which did not have accurate grid references but instead used field boundaries as markers), I knew from the outset that it could go either way.
After dropping the kids at school I cycled past my house and on, through South Leigh and up to the start of the footpath that runs closest to the new construction. I locked up my bike and continued on foot, at least slightly awed by the scale of construction ahead of me: this new solar power plant feels pretty massive! Diverting along the edge of the new fence that's been erected to mark the boundary of the Northernmost part of the site, I was delighted to discover that the hashpoint was very-definitely outside the site itself: fantastic! I reached the GZ at 09:20, then turned around to head back home to work.
I shot the whole expedition on video, which I've condensed to a 3 minute 19 second video you can watch below. Apologies for the wind noise.
Tracklog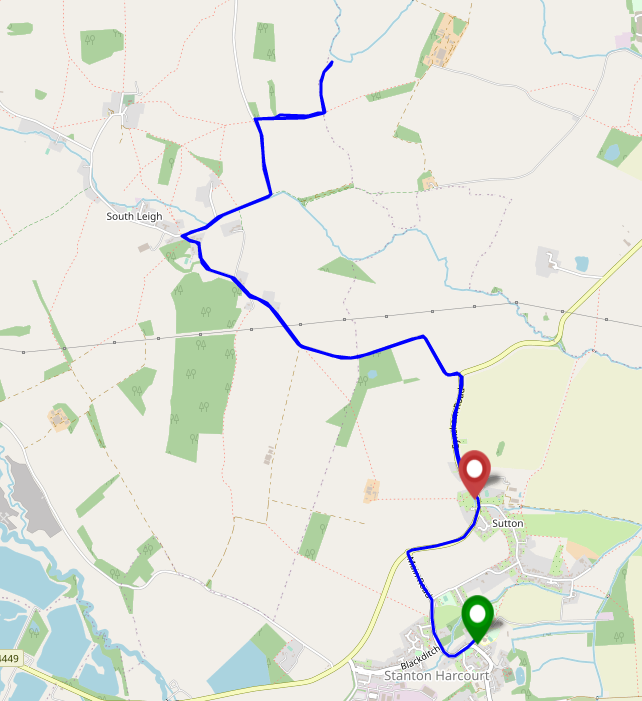 Video
Also available on YouTube (in 4K).
P
hotos