Apparently the NCSF (US) are typing to make 28 February into Metamour Day: a celebration of one's lover's lovers. While I'm not convinced that'll ever get Hallmark's interest, I thought it provided a good opportunity to sing the praises of my metamour, JTA.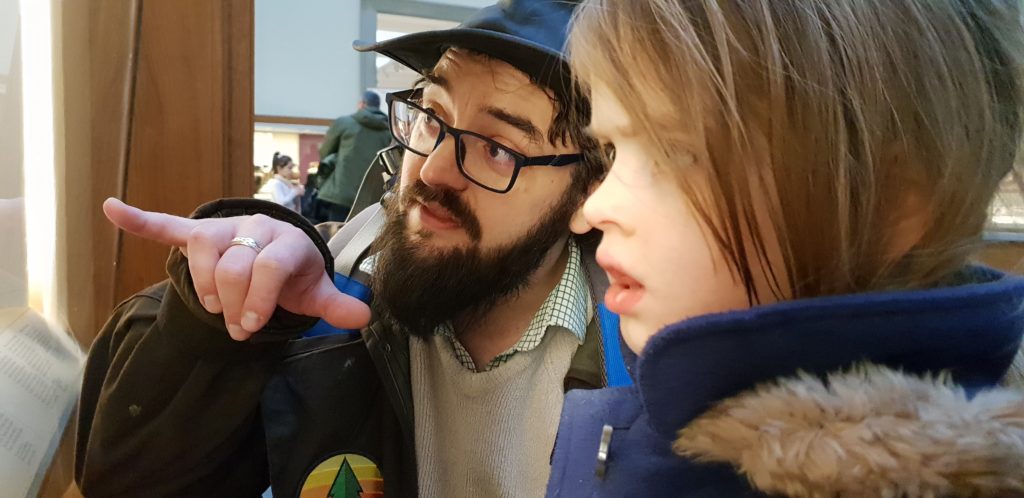 I first met JTA 15 years ago at Troma Night XX, when his girlfriend Ruth – an attendee of Troma Night since its earliest days the previous year – brought him along and we all mocked his three-letter initialism. Contrary to our previous experience, thanks to Liz, of people bringing boyfriends once but never again (we always assumed that we scared them off), JTA became a regular, even getting to relive some of the early nights that he'd missed in our nostalgic 50th event. Before long, I felt glad to count him among my friends.
We wouldn't become metamours until 3½ years later when a double-date trip to the Edinburgh Fringe turned into a series of (alcohol-assisted) confessions of nonmonagamous attractions between people present and a the ocassionally-controversial relationships that developed as a result. Polyamory has grown to get a lot more media coverage and general acceptance over the last couple of decades, but those of us in these kinds of relationships still face challenges, and during the times that bigots have made it hardest for us – and one period in 2017 in particular – I've been so very glad to have JTA in my corner.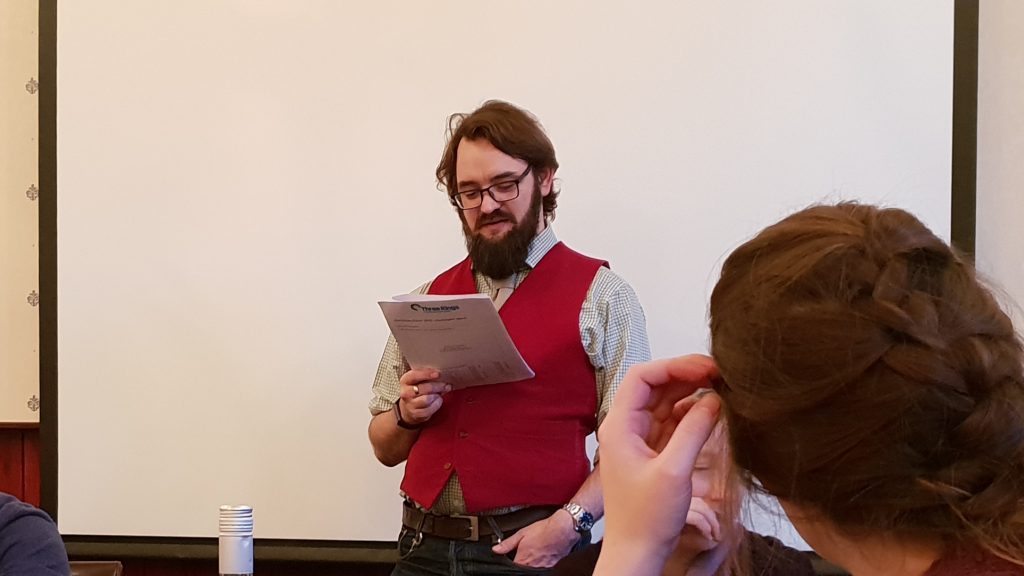 Almost 13 years ago I described JTA thusly, and I stand by it:
You have a fantastic temper which you keep carefully bottled away and of which you draw out only a little at a time and only where it is genuinely justly deserved. Conversely, your devotion to the things you love and care about is equally inspiring.
But beyond that, he's a resourceful jury-rigger, a competent oarsman, and a man who knows when it's time to throw a hobbit into the darkness. He's a man who'll sit in the pub and talk My Little Pony with me and who'll laugh it off when he gets mistaken for my father.
We'd be friends anyway, but having a partner-in-common has given us the opportunity for a closer relationship still. I love you, man: y'know, in the Greek way. Happy metamour appreciation day.