I'd like to share with you the worst joke that I ever heard. Those of you who've heard me tell jokes before might think that you've already suffered through the worst joke I ever heard, but you honestly haven't. The worst joke I ever heard was simply too awful to share. But maybe now is the time.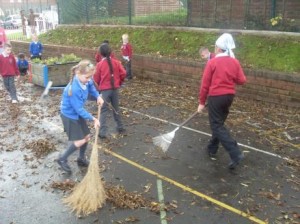 To understand the joke, though, you must first understand where I grew up. For most of my school years, I lived in Preston, in the North-West of England. After first starting school in Scotland, and having been brought up by parents who'd grown up in the North-East, I quickly found that there were a plethora of local dialect differences and regional slang terms that I needed to get to grips with in order to fit into my new environment. Pants, pumps, toffee, and bap, among others, had a different meaning here, along with entirely new words like belm (an insult), gizzit (a contraction of "give it [to me]"), pegging it (running away, perhaps related to "legging it"?), and kegs (trousers). The playground game of "tag" was called "tig". "Nosh" switched from being a noun to a verb. And when you wanted somebody to stop doing something, you'd invariably use the imperative "pack it in!"
And it's that last one that spawned the worst joke I ever heard. Try, if you can, to imagine the words "pack it in", spoken quickly, in a broad Lancashire accent, by a young child. And then appreciate this exchange, which was disturbingly common in my primary school:
Child 1: Pack it in!

Child 2: Pakis don't come in tins. They come from India.
In case it's too subtle for you, the "joke" stems from the phonetic similarity, especially in the dialect in question, between the phrase "pack it in" and the phrase "paki tin".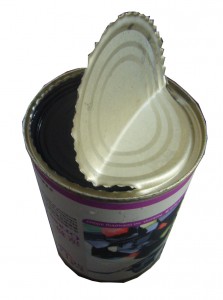 In case you need to ask why this is the worst joke I ever heard, allow me to explain in detail everything that's wrong with it.
It's needlessly racist
Now I don't believe that race is necessarily above humour – and the same goes for gender, sexuality, religion, politics, etc. But there's difference between using a racial slur to no benefit (think: any joke containing the word "nigger" or "polak"), and jokes which make use of race. Here's one of my favourite jokes involving race:
The Pope goes on a tour of South Africa, and he's travelling in his Popemobile alongside a large river when he catches sight of a black man in the river. The man is struggling and screaming as he tries in vain to fight off a huge crocodile. Suddenly, the Pope sees two white men leap into the water, drag the man and the crocodile to land, and beat the crocodile to death with sticks, saving the black man's life.

The Pope, impressed, goes over to where the two men are standing. "That was the most wonderful thing to do," his holiness says. "You put yourselves at risk to kill the crocodile and save the life of your fellow man. I can see that it is men like you who will rebuild this country as an example to the world of true racial harmony."

The Pope goes on his way. "Who was that?" asks one of the white men.

The other replies: "That was the Pope. He is in direct communication with God. He knows everything."

"Maybe," says the first, "But he knows fuck all about crocodile fishing!"
The butt of this joke is not race, but racists. In this example, the joke does not condone the actions of the 'crocodile fishers': in fact, it contrasts them (through the Pope's mistake in understanding) to the opposite state of racial harmony. It does not work to reinforce stereotypes. Oh, and it's funny: that's always a benefit in a joke. Contrast to jokes about negative racial sterotypes or using offensive terms for no value other than for the words themselves: these types of jokes can serve to reinforce the position of actual racists who see their use (and acceptance) as reinforcement for their position, and – if you enjoy them – it's worth asking yourself what that says about you, or might be seen to say about you.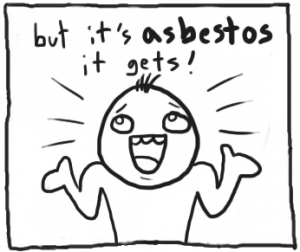 It's an incredibly weak pun
What would "paki tin" even mean, if that were what the first child had meant? It's not as if we say "beans tin" or "soup tin" or "peas tin". Surely, if this piece of wordplay were to make any sense whatsoever, it would have to be based on the phrase "tin of pakis", which I'm pretty sure nobody has ever said before, ever.
To illustrate, let me have a go at making a pun-based joke without the requirement that the pun actually make sense:
Knock knock.

Who's there?

Yoodough.

Yoodough who?

Youdough not understand how jokes are supposed to work, do you?
You see? Not funny (except perhaps in the most dadaist of humour circles). It's not funny because Yoodough isn't actually a name. The format of the joke is ruined by balancing a pun against a phrase that just doesn't exist. Let's try again, but this time actually make the pun make sense (note that it's still a knock knock joke, and therefore it probably still isn't funny, except in an academic way):
Knock knock

Who's there?

Yuri.

Yuri who?

Yuri-ly expect me to laugh at this, do you?
It's stupidly inaccurate
Let's just stop and take a look at that punchline again, shall we: "Pakis… come from India." Even ignoring everything else that's wrong with this joke, this is simply… wrong! Now that's not to say that jokes always have to reflect reality. Here's a classic joke that doesn't:
Lion woke up one morning with an overbearing desire to remind his fellow creatures that he was king of the jungle. So he marched over to a monkey and roared: "Who is the mightiest animal in the jungle?"

"You are, Master," said the monkey, quivering.

Then the lion came across a wildebeest.

"Who is the mightiest animal in the jungle?" roared the lion.

"You are, Master," answered the wildebeest, shaking with fear.

Next the lion met an elephant.

"Who is the mightiest animal in the jungle?" roared the lion.

The elephant grabbed the lion with his trunk, slammed him repeatedly against a tree, dropped him like a stone and ambled off.

"All right," shouted the lion. "There's no need to turn nasty just because you don't know the answer."
Aside from the suspension of disbelief required for the dialogues to function at all – none of these animals are known to be able to talk! – there's an underlying issue that lions don't live in jungles. But who cares! That's not the point of the joke.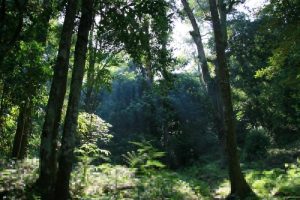 In the case of the "paki" joke, the problem could easily be corrected by saying "…they come from Pakistan." It'd still probably be the worst joke I ever heard, but at least it'd be trying to improve itself. I remember being about 8 or 9 and explaining this to a classmate, but he wasn't convinced. As I remember it, he called me a belm and left it at that.
So that's the worst joke I ever heard. And now you've heard it, you can rest assured that every joke you hear from me – no matter how corny, obscure, long-winded or pun-laden – will at least be better than that one.
Here's one last joke, for now:
A woman gets on a bus with her baby. "Ugh!" says the bus driver, "That's got to be the ugliest baby I've ever seen!"

The woman walks to the rear of the bus and sits down, fuming and close to tears. She says to a man next to her: "The driver just insulted me! I'm so upset!"

"You go up there and tell him off," the man replies, "Go on, I'll hold your monkey for you."