Hang around on any polyamory-themed newsgroups, forums, or mailing lists, and – before long – you'll see a reasonable number of topics like this:
My girlfriend just "came out" to me as polyamorous.
I don't feel comfortable being tied down to one person. Am I poly?
My husband is seeing somebody who identifies as mono.
What do all of these topics have in common? In each case, they involve at least one person who defines themselves, or others, as being "polyamorous" or "monoamorous/monogamous".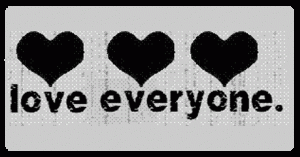 That's a perfectly popular mindset – there are plenty of folks who claim that we're all hard-wired for mono- or poly-, just like we are for our sexual orientation – but it's not one that I can get my head around. For me, polyamory is not an identity. It's not something I am, but something I do. The difference is important: I am not polyamorous (although I'm in a relationship that is), just as I was not monoamorous (when I was last in a relationship that was).
I'm not alone in this belief, although I'm perhaps in a minority. It's evidently the case for many practitioners of polyamorous relationships that they are "poly", just like they might be gay, straight, or bisexual (among other sexualities).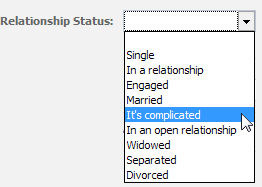 We attach a great deal of significance to our personal identity: I suppose that's one explanation for why people get so attached to the idea that they are something. It's very easy to claim an identity based on your race, your sexual orientation, your religion, or your political affiliation. It's clear from these examples that an identity does not have to be something genetic or biological, but can be the result of a choice. However, this still doesn't "fix" things for me: it still doesn't feel as though my relationship choices are part of me so much as they are part of my circumstances.
The difference, for me, is one of activity. One can have a sexual orientation without having sexual activity, can have a religious belief without engaging in a religious ceremony; can have a political stance without voting (although I know people who'd throw back at me a No true Scotsman argument about those last two). But I can't fathom a way that one can "be" polyamorous without having a relationship!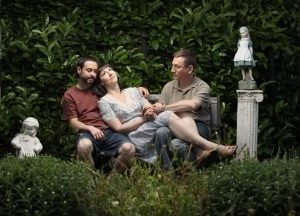 I wonder if, perhaps, those people who identify as "being" polyamorous would claim that they could not possibly be happy if they were somehow confined to exactly one or fewer romantic relationships? That's the only way that I can conceive that one could justify a polyamorous self-definition. Anything less would seem to be putting the cart before the horse: if it's not essential to you, then how is it part of you?
And maybe there are some people would answer that question affirmatively; people for whom having a second (or third, or more) romantic relationship is critical to their happiness. In fact, I'm sure there are. Maybe these are the truly "polyamorous" people – the nonmonogamy equivalent of what in sexuality would be a Kinsey 6 (or 0: I haven't yet decided which way this scale should go).
I can conceive of the existence of these people: I've probably even met some. They're not so dissimilar to those "monogamous" people who are incapable of being happy when they're single. I'll admit that the society we live in is horribly biased towards couples, and that we're culturally stunted in that we're trained to think of those who are single as somehow "failing", but I just can't quite get my head around it. I've been perfectly happy at various points of being in intimate relationships with zero, one, or more partners, and I almost never go "out of my way" to seek out a potential mate.
Perhaps I'm the outlier: it certainly sounds like it, in the face of overwhelming evidence. But for me, that's certainly the most comfortable choice to find happiness regardless of how my relationships happen to be laid out. And for that reason, polyamorous relationships are, when the occur, simply a rational choice for me – not some drive to "hoard" more lovers nor (as is commonly stated by some poly practitioners) a way to have your needs by more than a single person. To me, engaging in an open, polyamorous relationship – where possible – just makes logical sense, and for those capable of it, there seems no reason not to use that kind of relationship as a starting point. Everything else can be bolted on top.
But what would I know?