Between SmartData work, Three Rings work, freelance work, strange new bits of voluntary work, and the rapidly-looming wedding between Ruth & JTA (along with handling all of the crises that come with that, like the two mentioned on the wedding blog and the threat of rail strike action on the weekend of the event, which may affect the travel plans of guests from Aberystwyth), things are a little hectic here on Earth. And I'm sure that I've not even got it the worst.
So in order to distract myself from it during this 5-minute moment-to-breathe, I'd like to share with you some photos on the subject of "living with Paul". As usual, click on a picture for a larger version.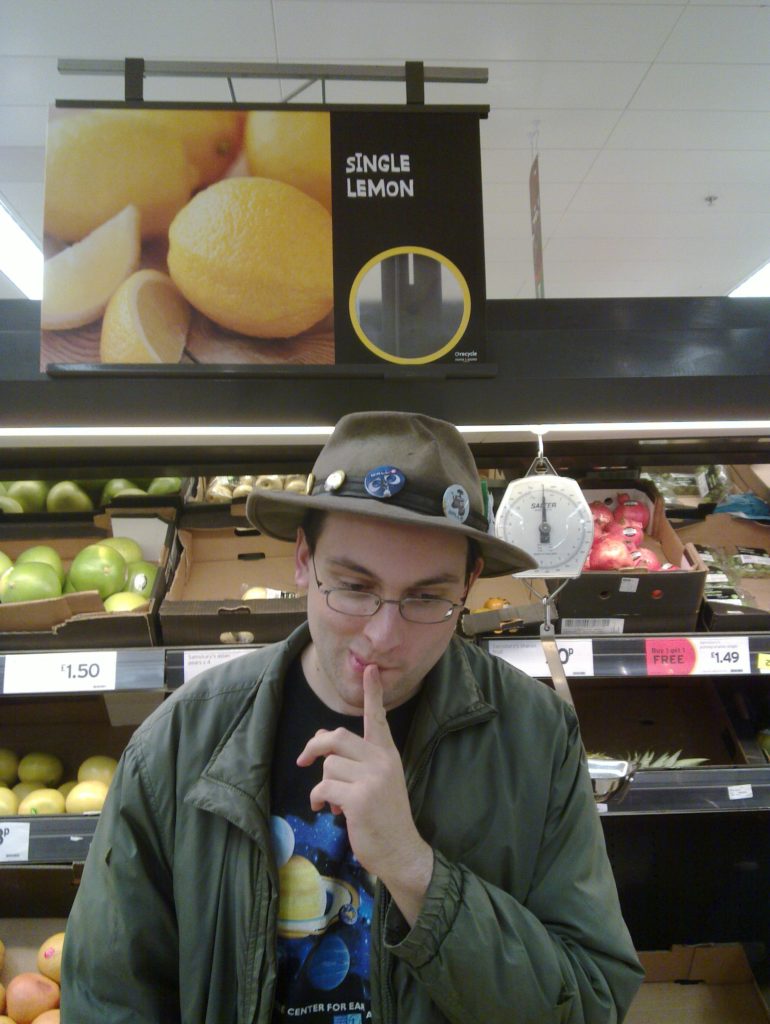 Our shopping trips have become in different ways both more and less organised, thanks to Paul (seen here posing under a "single lemon" sign). More organised in that Paul does a sterling job of making sure that our shopping list whiteboard is up-to-date, and less organised in that we're even less likely to comply with it… not least because it's cute the way that his little head explodes when we deliberately and maliciously make minor deviations in our shopping plans.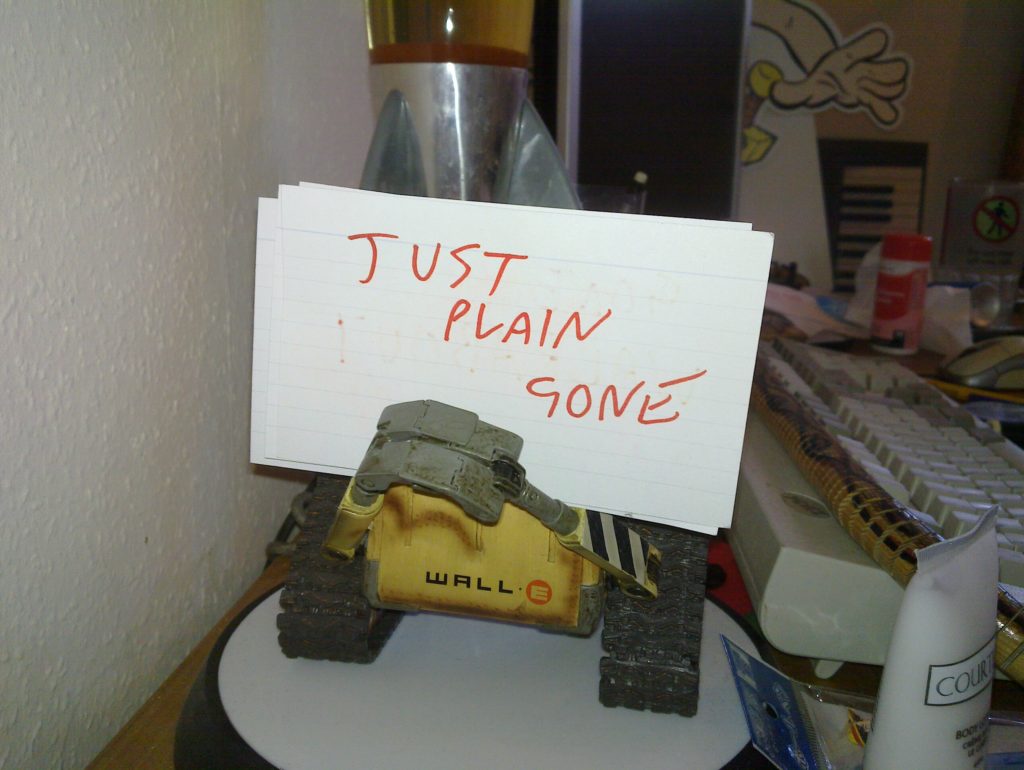 Well-known as somebody who outright rejects Twitter, Facebook and the like, Paul's come up with his own mechanism for sharing his current status with those he cares about: the low-tech alternative – note cards. Held up by a WALL-E figurine at the door to his room, Paul keeps us up-to-date with a series of about half a dozen pre-written messages that cycle in accordance with what he's up to at any given time. They're quickly out of date (right now, it says "In. Please wave." but he's clearly not here), limited in length, and mundane, just like the vast majority of Twitter posts… but at least he's not attempting to subject the world to them. I'm still not sure, though, whether this tiny protest against social networking (if that's what it is) is sheer genius, complete insanity, or perhaps both.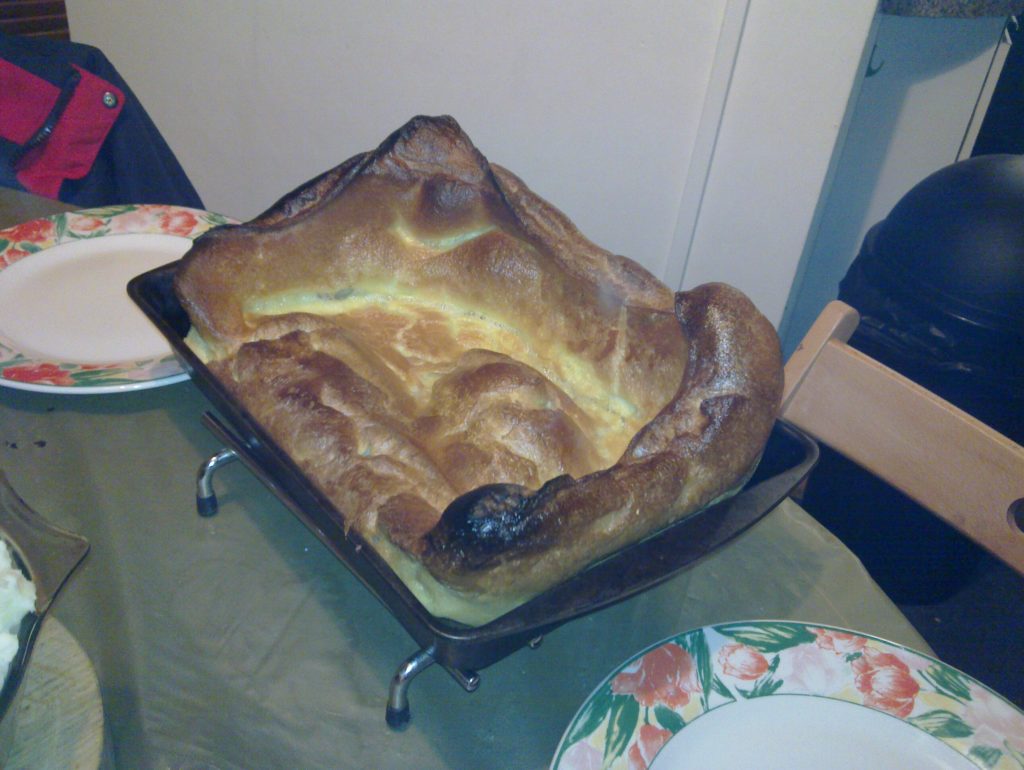 Paul is now officially in charge of all Yorkshire pudding production on Earth, after we enjoyed this gargantuan beast.
Right: my break's over and I need to get back to my mountain of work. If you've not had your fill of Paul yet, then I point you in the direction of a video he's just uploaded to YouTube…