Just another vlog update from comedian Bec Hill. Oh no, wait… this website is now T-Shirt Famous! (for a very loose definition of "famous", I guess.) For a closer look, see Instagram.
This isn't the silliest way I've put my web address on something, of course. A little over 17 years ago there was the time I wrote my web address along the central reservation of a road in West Wales using sugar cubes, for example. But it's certainly the silliest recent way.
Anyway: this t-shirt ain't the Million Dollar Homepage. It's much cooler than that. Plus the money's all going to Water Aid. (If you haven't claimed a square yourself, you still can!)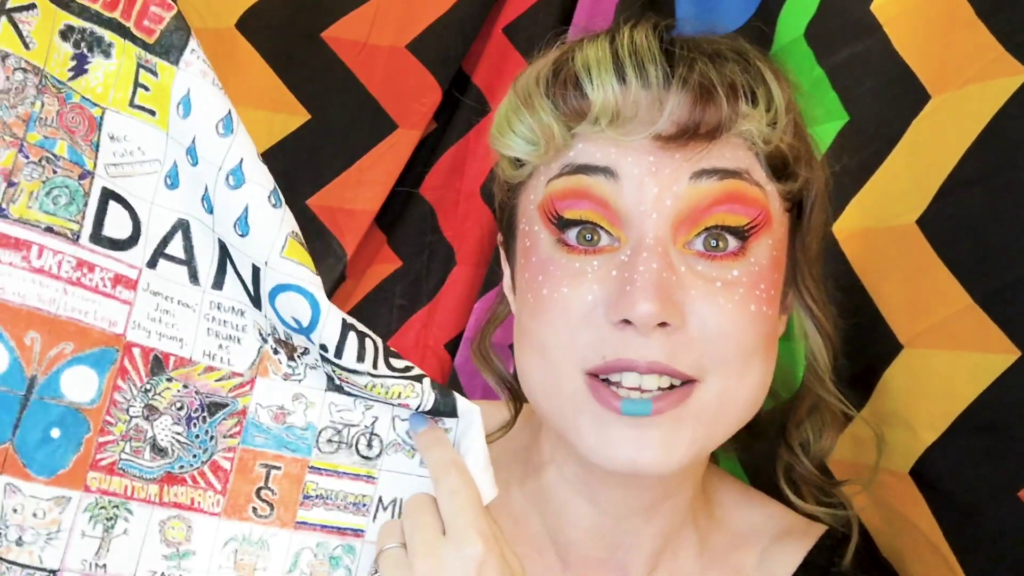 On Bec Hill related news, did you see that she did a third "when you listen to music when you're hungry" video? You should go watch that too. It's avocado-licious.