I already own the best mouse in the world. Maybe it's time for a new keyboard, too.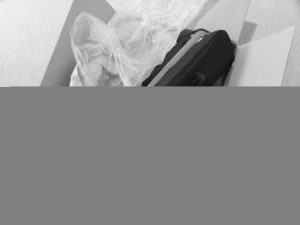 A few weeks ago, Adam blogged about his trip to London last year, and mentioned that, after trips out to Soho's "G-A-Y" nightclub when he was younger, he'd often surprise himself the following morning to wake up in some quite distant travel zones of London. My favourite bit was when he mentioned that, on one ocassion, he'd…
…somehow managed to whore my way beyond the reach of the Underground.

Adam
I replied with a comment, stating, among other things:
You owe me a fresh herbal tea. Also a new keyboard, which might never recover from the nasal spraying of herbal tea that it's just been exposed to.

Dan
(it's not a particularly original comment, I know: Jimmy said something similar in a comment on this very blog, about four years ago)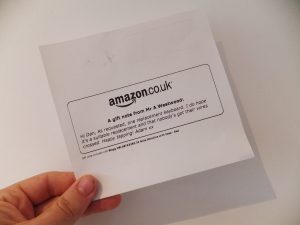 In any case: the week before last I received a pair of unexpected parcels. I opened the first, an Amazon box, and pulled out a note. It was from Adam, and stated that the contents were "a replacement keyboard", assuming that "nobody's got their wires crossed."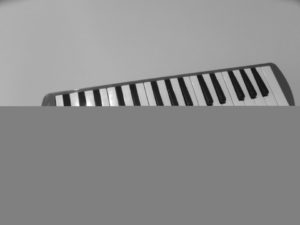 A musical keyboard: this one's powered by air (I'd have never guessed that Stagg would have made such a thing!). The musician blows into a tube while they play the notes in order to elicit a tune. It doesn't sound bad, actually, although I do feel that it could do with a MIDI port. And an air-driven dynamo to power that port. And then a battery-powered pump so that you don't need to blow it at all.
The second parcel continued the theme: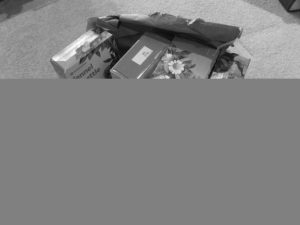 A selection of herbal and fruit teas, from Asda's Morrisons' range. There was no note in this parcel, but it was pretty clear by now who the sender must be. I'd have been ever so confused if I'd have opened the second parcel one first.
So thank you, Adam, you crazy old fool, for making me laugh out loud yet again. I shall have to compose a song in your honour: and given the amount of air intake that's needed to keep the keyboard playing, I shall call it, The Big Puff Song.