Sometimes, the opportunity arises to troll the real world. And these opportunities are too good to miss. Earlier this week, I found myself in Marks & Spencer, buying some food and wine for a "carpet picnic"-and-Angel date-night-in with Ruth.
The grand total at the checkout came to £26.38: I'd precalculated this and was ready: as the number came up on the checkout I handed over a "£5 off when you spend £25" voucher, and a £20 M&S gift card.
"That'll be… £1.38," said the assistant, as I packed my shopping into a bag. Behind me, a young couple had joined the queue, behind me, and had clearly overheard the price. The looked stunned.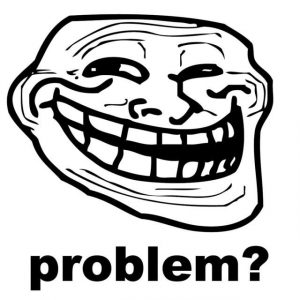 Naturally, then, I made sure that they saw the wine, the cakes, the fruit, the bread products, and everything else as I carefully loaded it all into the bag. "£1.38, wasn't it?" I asked, as if I were double-checking, reaching into my wallet.
Catching the gaze of the shoppers behind me, as if I'd only just noticed them, I spoke to them as the cashier counted out my change. "It's a great special offer, this one," I said, "All of this for £1.38. Bargain!"
And then picked up my bag and left, watching the gobsmacked couple as they tried to work out how I'd managed to get 95% off the value of my shopping. Delightful.
It's the little things, really.