This afternoon, the kids and I helped with some citizen science as part of the Thames WaterBlitz, a collaborative effort to sample water quality of the rivers, canals, and ponds of the Thames Valley to produce valuable data for the researchers of today and tomorrow.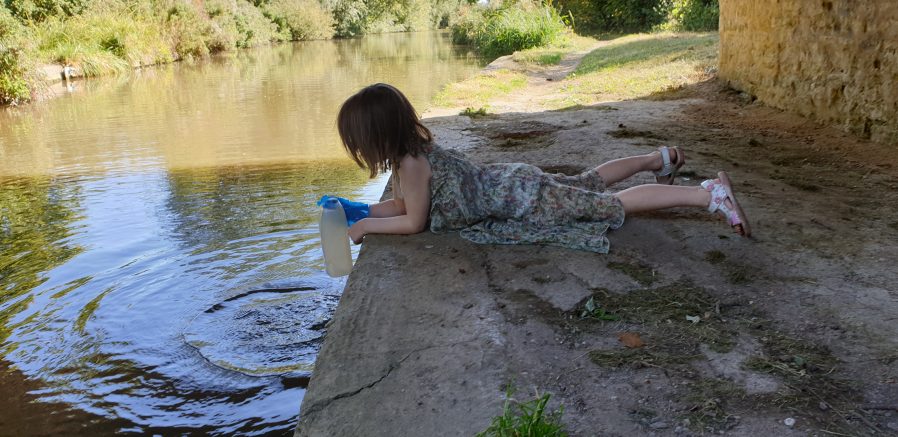 My two little science assistants didn't need any encouragement to get out of the house and into the sunshine and were eager to go. I didn't even have to pull out my trump card of pointing out that there were fruiting brambles along the length of the canal. As I observed in a vlog last year, it's usually pretty easy to motivate the tykes with a little foraging.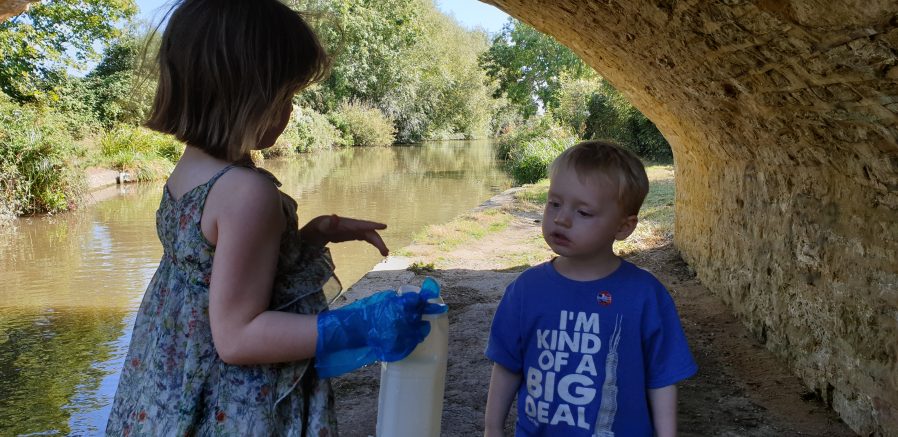 The EarthWatch Institute had provided all the chemicals and instructions we needed by post, as well as a mobile app with which to record our results (or paper forms, if we preferred). Right after lunch, we watched their instructional video and set out to the sampling site. We'd scouted out a handful of sites including some on the River Cherwell as it snakes through Kidlington but for this our first water-watch expedition we figured we'd err on the safe side and aim to target only a single site: we chose this one both because it's close to home and because a previous year's citizen scientist was here, too, improving the comparability of the results year-on-year.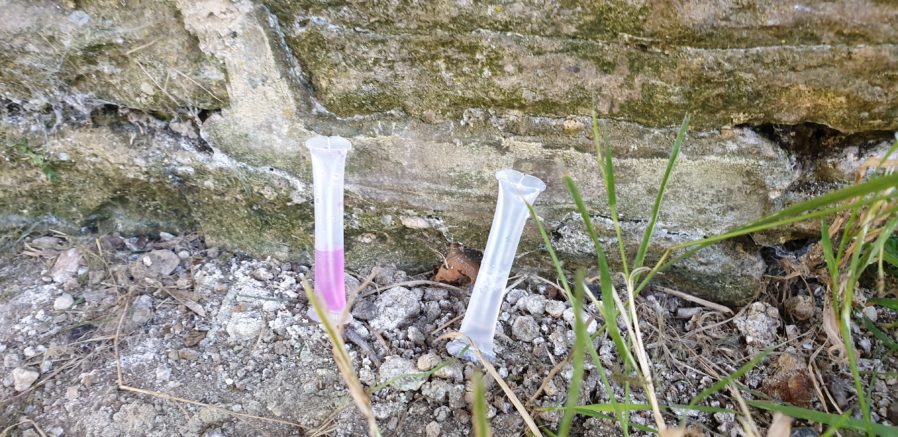 Plus, this expedition provided the opportunity to continue to foster the 5 year-old's growing interest in science, which I've long tried to encourage (we launched bottle rockets the other month!).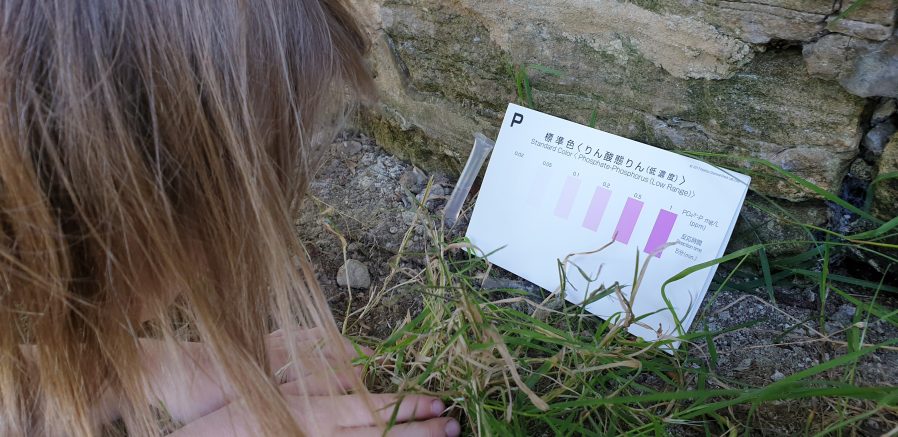 Our results are now online, and we're already looking forward to seeing the overall results pattern (as well as taking part in next year's WaterBlitz!).