Like puzzles? Like webcomics? Then here are two things you ought to see:
Crimson Herring
The first is the short-lived webcomic Crimson Herring. Personally, I'm hoping that it'll come back to life, because it really had lots of potential. In each episode, a "crime drama" plays out, and you – the reader – are left with just enough clues to solve the case. Sometimes you have to really pay attention to the pictures, other times to the words, and it's really got a good idea going for it.

Even if it turns out to be completely dead, now, you can go back and read the archives: start here! And if you like it, leave a comment and let the author know; see if we can get it brought back again.
A recent Abstruse Goose
A recent Abstruse Goose, called "A Simple Puzzle 4", had me thinking for a few days, and then the answer suddenly came to me.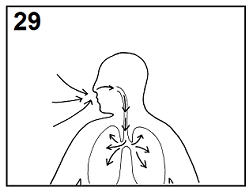 The idea behind the comic is really quite clever; but once you've worked out the key, putting the panels into the right order isn't difficult at all. Give it a go!