There's a reason that people shouldn't show me new programming languages and development platforms: I try them out. Even when I've got other things I should be doing. Ah well.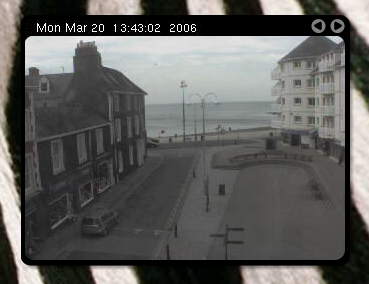 And so I'd like to present: the Aberystwyth Webcams Widget [update: link dead], which collates the images of the three Ceredigion Country Council webcams into a little widget that sits on your desktop. It works in both Windows and MacOS X (on MacOS, it integrates quite nicely with any other desktop widgets you're using), but you do need to install the Yahoo! Widget Engine version 2.0 or above.
Aberystwyth Webcams Widget (165KB) [update: link dead]
Never written a Yahoo! Widget before, so I'm interested in any feedback you care to leave.