If Haydn had patented "a symphony, characterised by that sound is produced [ in extended sonata form ]", Mozart would have been in trouble.


Click Here — Sign The Petition
Just thought I'd share that link with you. This is something which could eventually affect the way we all use computers. To those of you who don't recognise these images or have no idea what I'm on about, I urge you to read about the issue of software patenting in Europe.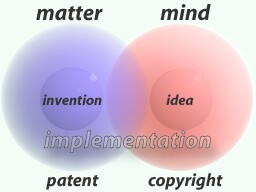 Thanks for listening.