I keep my life pretty busy and don't get as much "outside" as I'd like, but when I do I like to get out on an occasional geohashing expedition (like these ones). I (somewhat badly) explained geohashing in the vlog attached to my expedition 2018-08-07 51 -1, but the short version is this: an xkcd comic proposed an formula to use a stock market index to generate a pair of random coordinates, impossible to predict in advance, for each date. Those coordinates are (broadly) repeated for each degree of latitude and longitude throughout the planet, and your challenge is to get to them and discover what's there. So it's like geocaching, except you don't get to find anything at the end and there's no guarantee that the destination is even remotely accessible. I love it.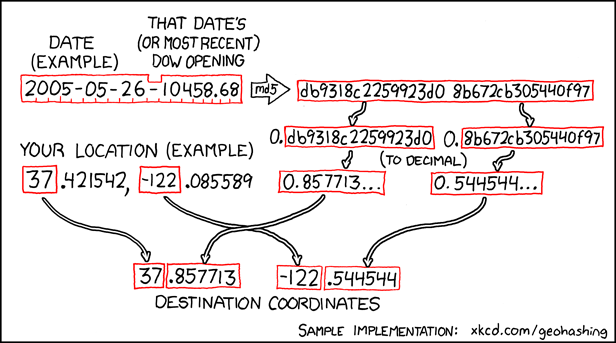 Most geohashers used to use a MediaWiki-powered website to coordinate their efforts and share their stories, until a different application on the server where it resided got hacked and the wiki got taken down as a precaution. That was last September, and the community became somewhat "lost" this winter as a result. It didn't stop us 'hashing, of course: the algorithm's open-source and so are many of its implementations, so I was able to sink into a disgusting hole in November, for example. But we'd lost the digital "village square" of our community.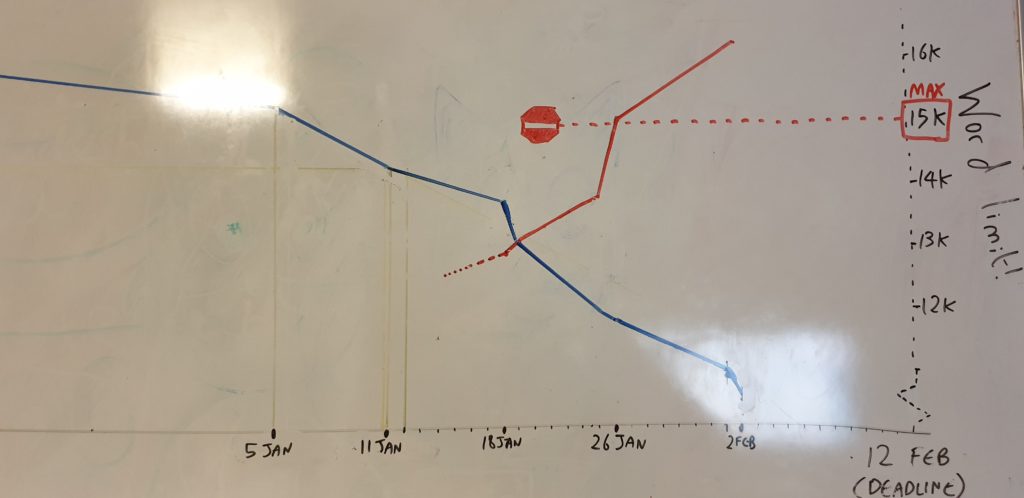 So I emailed Davean, who does techy things for xkcd, and said that I'd like to take over the Geohashing wiki but that I'd first like (a) his or Randall's blessing to do so, and ideally (b) a backup of the pages of the site as it last-stood. Apparently I thought that my new job plus finishing my dissertation plus trying to move house plus all of the usual things I fill my time with wasn't enough and I needed a mini side-project, because when I finally got the go-ahead at the end of last month I (re)launched geohashing.site. Take a look, if you like. If you've never been Geohashing before, there's never been a more-obscure time to start!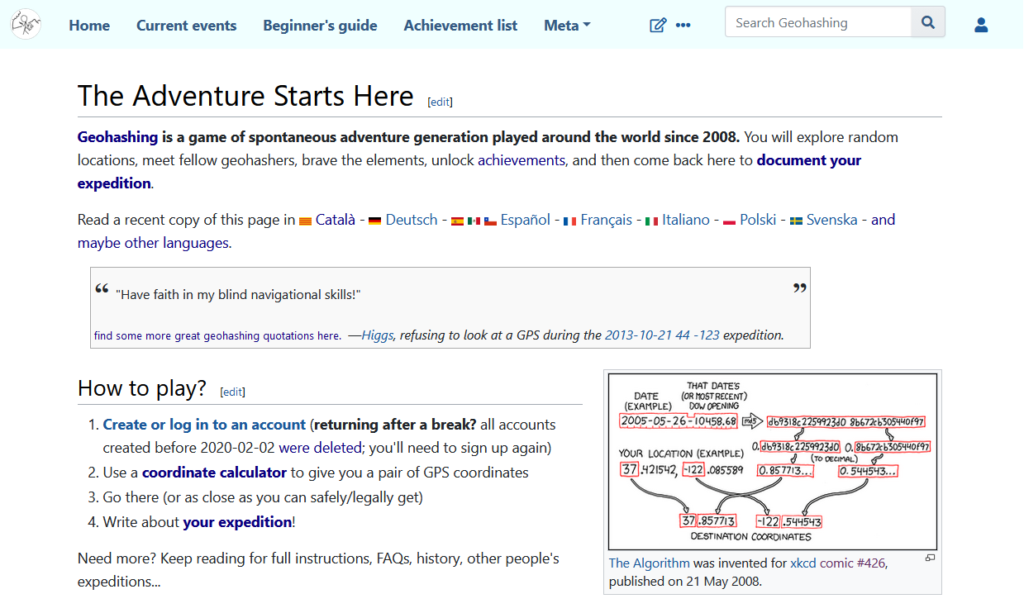 Luckily, it's not been a significant time-sink for me: members of the geohashing community quickly stepped up to help me modernise content, fix bots, update hyperlinks and the like. I took the opportunity to fix a few things that had always bugged me about the old site, like the mobile-unfriendly interface and the inability to upload GPX files, and laid the groundwork to make bigger changes down the road (like changing the way that inline maps are displayed, a popular community request).
So yeah: Geohashing's back, not that it ever went away, and I got to be part of the mission to make it so. I feel like I am, as geohashers say… out standing in my field.