I've been playing with a Flic Hub LR and some Flic 2 buttons. They're "smart home" buttons, but for me they've got a killer selling point: rather than locking you in to any particular cloud provider (although you can do this if you want), you can directly program the hub. This means you can produce smart integrations that run completely within the walls of your house.
Here's some things I've been building:
Prerequisite: Flic Hub to Huginn connection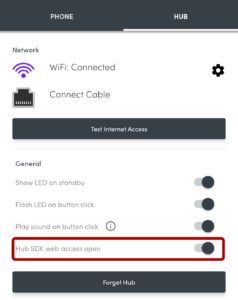 I run a Huginn instance on our household NAS. If you've not come across it before, Huginn is a bit like an open-source IFTTT: it's got a steep learning curve, but it's incredibly powerful for automation tasks. The first step, then, was to set up my Flic Hub LR to talk to Huginn.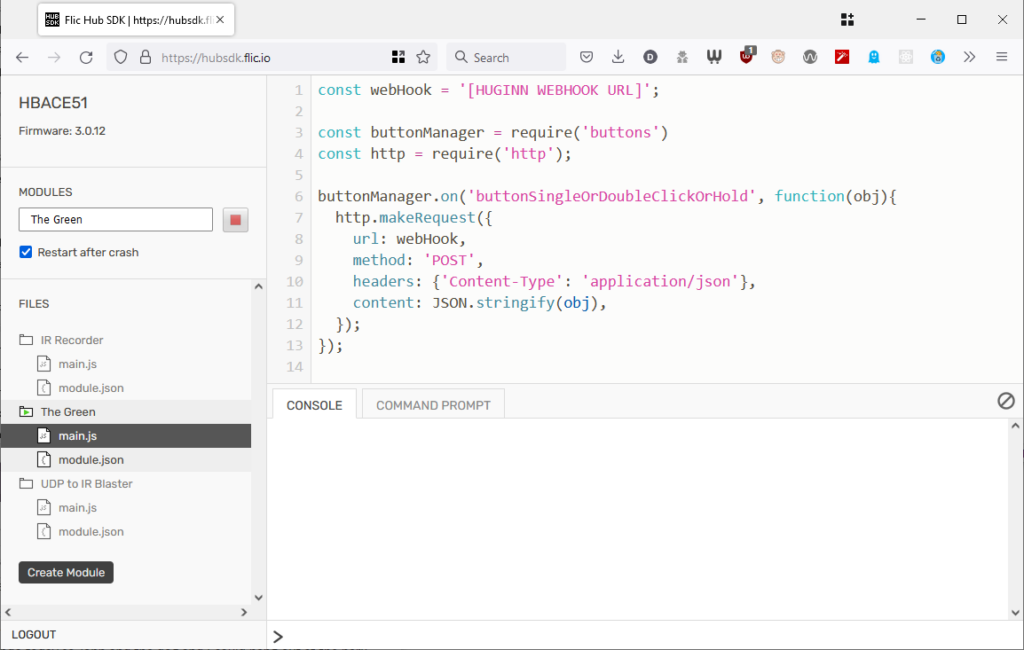 This was pretty simple: all I had to do was switch on "Hub SDK web access open" for the hub using the Flic app, then use the the web SDK to add this script to the hub. Now whenever a button was clicked, double-clicked, or held down, my Huginn installation would receive a webhook ping.

For convenience, I have all button-presses sent to the same Webhook, and use Trigger Agents to differentiate between buttons and press-types. This means I can re-use functionality within Huginn, e.g. having both a button press and some other input trigger a particular action.
You've Got Mail!
By our front door, we have "in trays" for each of Ruth, JTA and I, as well as one for the bits of Three Rings' post that come to our house. Sometimes post sits in the in-trays for a long time because people don't think to check them, or don't know that something new's been added.
I configured Huginn with a Trigger Agent to receive events from my webhook and filter down to just single clicks on specific buttons. The events emitted by these triggers are used to notify in-tray owners.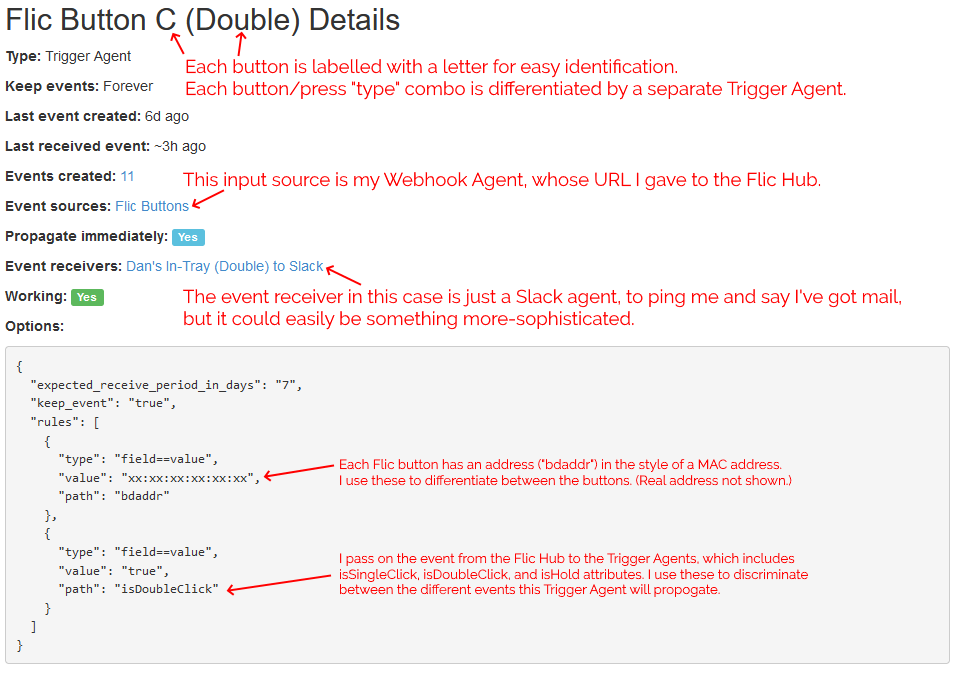 In my case, I've got pings being sent to mail recipients via Slack, but I could equally well be integrating to other (or additional) endpoints or even performing some conditional logic: e.g. if it's during normal waking hours, send a Pushbullet notification to the recipient's phone, otherwise send a message to an Arduino to turn on an LED strip along the top of the recipient's in-tray.
I'm keeping it simple for now. I track three kinds of events (click = "post in your in-tray", double-click = "I've cleared my in-tray", hold = "parcel wouldn't fit in your in-tray: look elsewhere for it") and don't do anything smarter than send notifications. But I think it'd be interesting to e.g. have a counter running so I could get a daily reminder ("There are 4 items in your in-tray.") if I don't touch them for a while, or something?
Remember the Milk!
Following the same principle, and with the hope that the Flic buttons are weatherproof enough to work in a covered outdoor area, I've fitted one… to the top of the box our milkman delivers our milk into!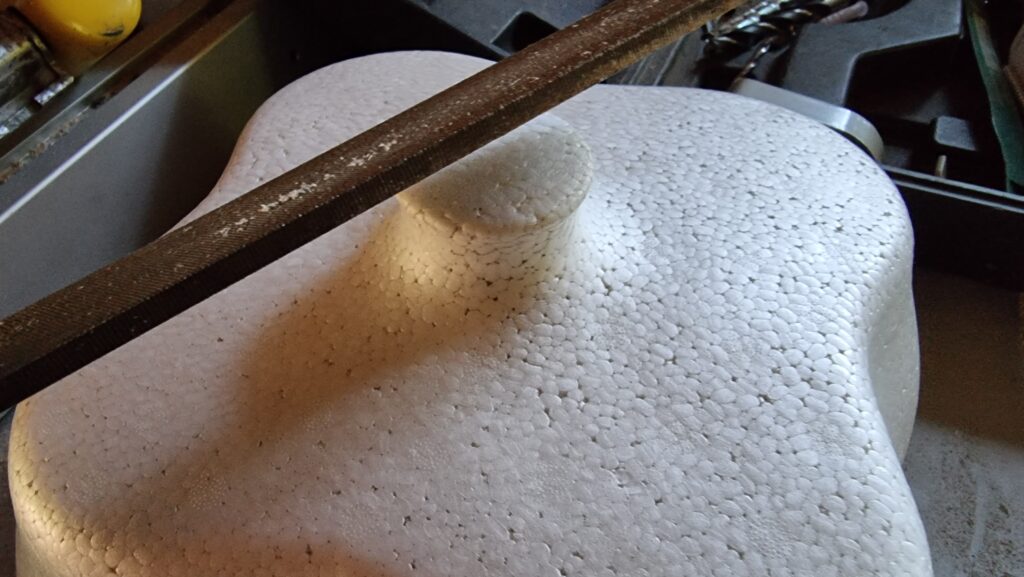 Most mornings, our milkman arrives by 7am, three times a week. But some mornings he's later – sometimes as late as 10:30am, in extreme cases. If he comes during the school run the milk often gets forgotten until much later in the day, and with the current weather that puts it at risk of spoiling. Ironically, the box we use to help keep the milk cooler for longer on the doorstep works against us because it makes the freshly-delivered bottles less-visible.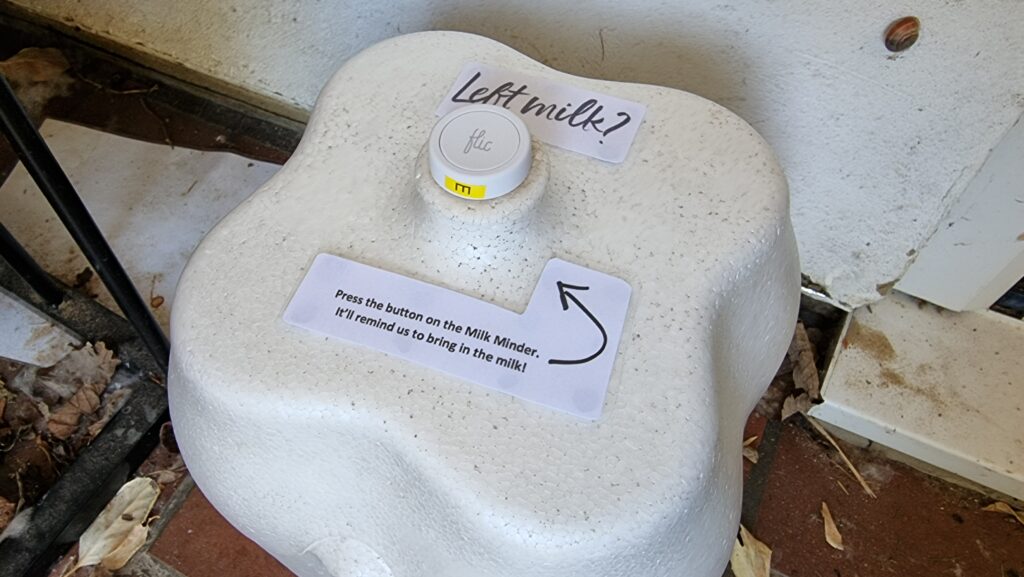 I'm yet to see if the milkman will play along and press the button when he drops off the milk, but if he does: we're set! A second possible bonus is that the kids love doing anything that allows them to press a button at the end of it, so I'm optimistic they'll be more-willing to add "bring in the milk" to their chore lists if they get to double-click the button to say it's been done!
Future Plans
I'm still playing with ideas for the next round of buttons. Could I set something up to streamline my work status, so my colleagues know when I'm not to be disturbed, away from my desk, or similar? Is there anything I can do to simplify online tabletop roleplaying games, e.g. by giving myself a desktop "next combat turn" button?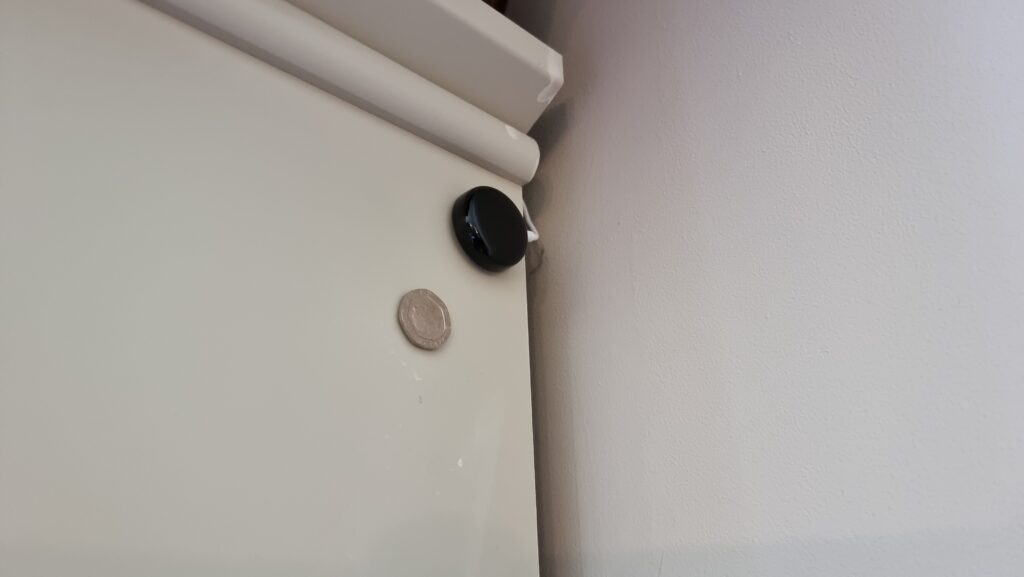 I'm quite excited by the fact that the Flic Hub can interact with an infrared transceiver, allowing it to control televisions and similar devices: I'd love to be able to use the volume controls on our media centre PC's keyboard to control our TV's soundbar: and because the Flic Hub can listen for UDP packets, I'm hopeful that something as simple as AutoHotkey can make this possible.
Or perhaps I could make a "universal remote" for our house, accessible as a mobile web app on our internal Intranet, for those occasions when you can't even be bothered to stand up to pick up the remote from the other sofa. Or something that switched the TV back to the media centre's AV input when consoles were powered-down, detected by their network activity? (Right now the TV automatically switches to the consoles when they're powered-on, but not back again afterwards, and it bugs me!)
It feels like the only limit with these buttons is my imagination, and that's awesome.