Clearly those closest to me know me well, because for my birthday today I received a beautiful (portable: it packs into a bag!) wood-fired pizza oven, which I immediately assembled, test-fired, cleaned, and prepped with the intention of feeding everybody some homemade pizza using some of Robin's fabulous bread dough, this evening.
Fuelled up with wood pellets the oven was a doddle to light and bring up to temperature. It's got a solid stone slab in the base which looked like it'd quickly become ideal for some fast-cooked, thin-based pizzas. I was feeling good about the whole thing.
But then it all began to go wrong.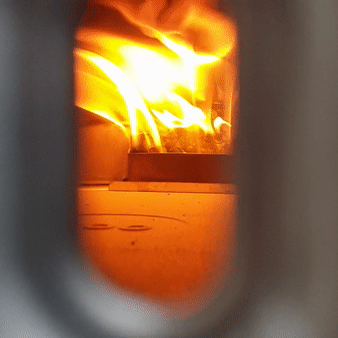 If you're going to slip pizzas onto hot stone – especially using a light, rich dough like this one – you really need a wooden peel. I own a wooden peel… somewhere: I haven't seen it since I moved house last summer. I tried my aluminium peel, but it was too sticky, even with a dusting of semolina or a light layer of oil. This wasn't going to work.
I've got some stone slabs I use for cooking fresh pizza in a conventional oven, so I figured I'd just preheat them, assemble pizzas directly on them, and shunt the slabs in. Easy as (pizza) pie, right?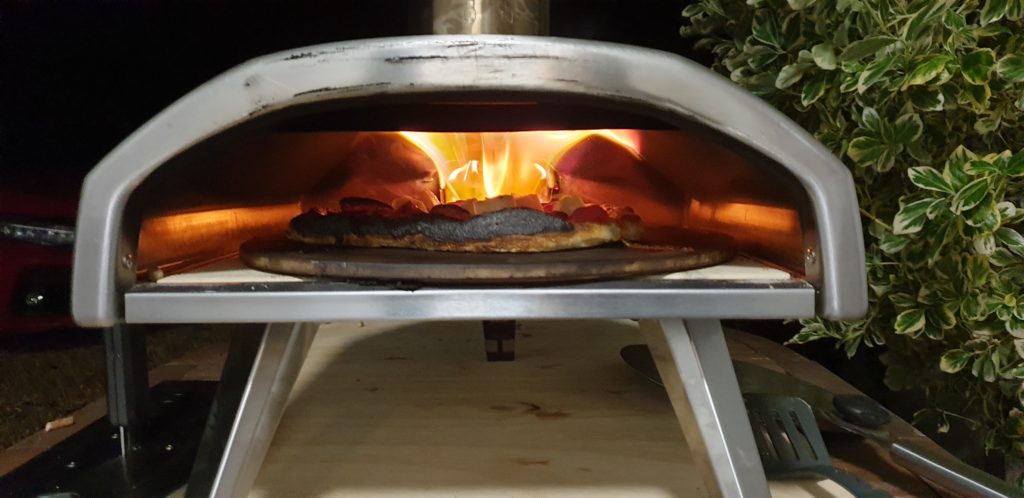 This oven is hot. Seriously hot. Hot enough to cook the pizza while I turned my back to assemble the next one, sure. But also hot enough to crack apart my old pizza stone. Right down the middle. It normally never goes hotter than the 240ºC of my regular kitchen oven, but I figured that it'd cope with a hotter oven. Apparently not.
So I changed plan. I pulled out some old round metal trays and assembled the next pizza on one of those. I slid it into the oven and it began to cook: brilliant! But no sooner had I turned my back than… the non-stick coating on the tray caught fire! I didn't even know that was a thing that could happen.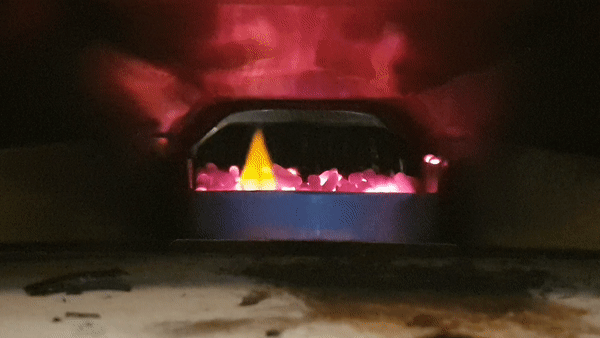 Those first two pizzas may have each cost me a piece of cookware, but they tasted absolutely brilliant. Slightly coarse, thick, yeasty dough, crisped up nicely and with a hint of woodsmoke.
But I'm not sure that the experience was worth destroying a stone slab and the coating of a metal tray, so I'll be waiting until I've found (or replaced) my wooden peel before I tangle with this wonderful beast again. Lesson learned.