When do I #blog? A breakdown of my top four #indieweb content types – articles, reposts, checkins and notes – by month.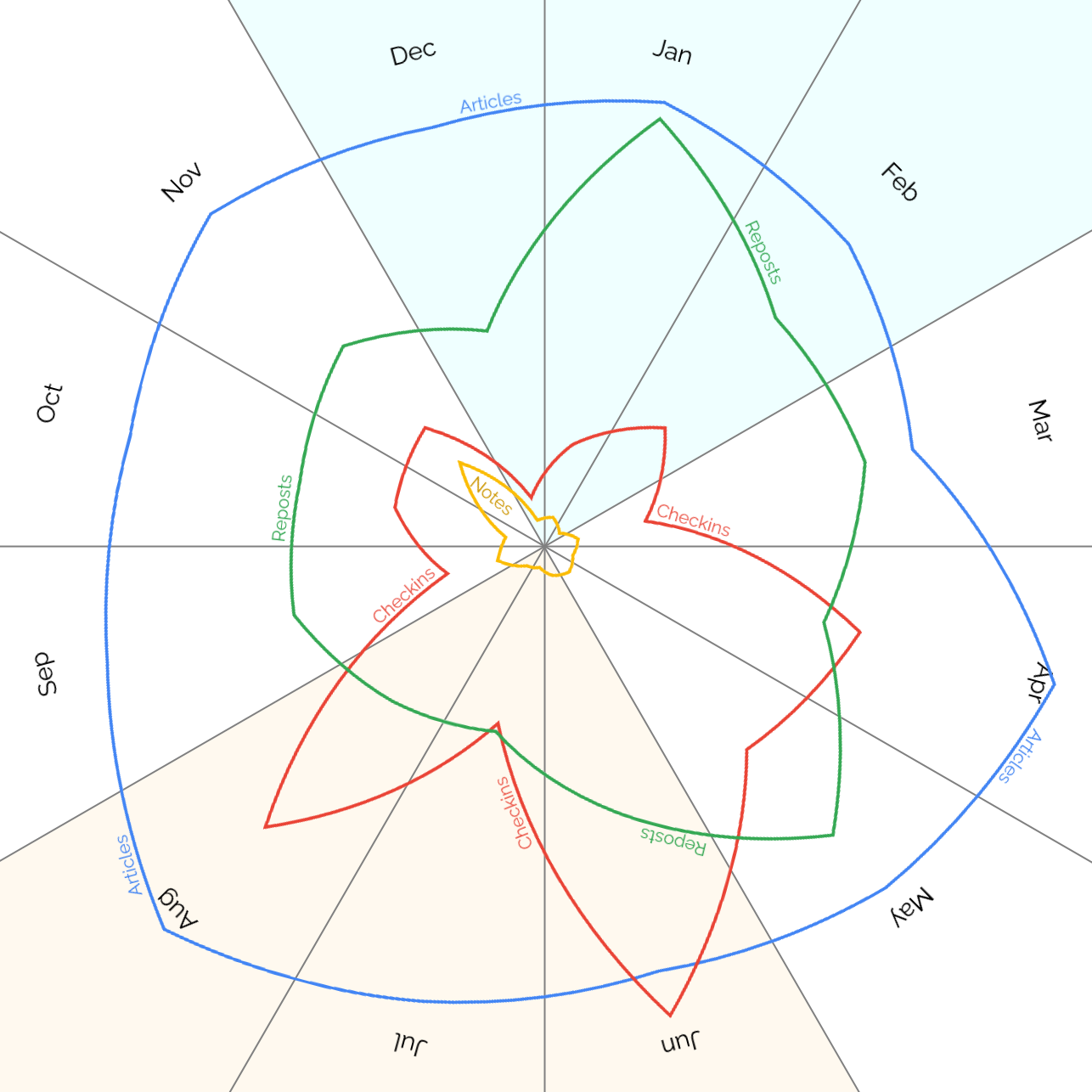 Unsurprisingly my checkins, which represent #geocaching/#geohashing activity, grow in the spring and peak in the summer when the weather's better!
At first I assumed the notes peak in November might have been thrown off by a single conference, e.g. musetech, but it turns out I've just done more note-friendly things in Novembers, like Challenge Robin II and my Cape Town meetup, which are enough to throw the numbers off.