Do you remember how earlier this year, half of the Internet went nuts about the fact that – based on the emoji they'd drawn – Google didn't know how to make a cheeseburger? It was a fun distraction from all the terrible stuff happening in the world, which was nice, but it also got me to thinking: how many other emoji are arguably "wrong" in their depiction of whatever-it-is they're supposed to be showing.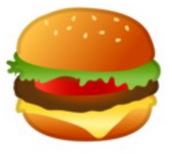 I've got a special kind of relationship with emoji to begin with. I wouldn't even call it love-hate, because that would imply that there's something about them that I love. But I certainly think that they're culturally-fascinating, and I wonder how future anthropologists will look back on this period of our history: the time that we went back to heiroglyphics for a while! It's great to have a convenient, universal, lazy icon set that anybody can use… but it's unfortunate that people use them for literal rather than figurative meaning (such as sharing the [?️ | reminder ribbon] icon with somebody because it's pink and you're doing a breast cancer awareness fun run… without realising that the ribbon is only pink on your model of phone), or for figurative meanings that depend on specific iconography (such as sending the [? | aubergine/eggplant] emoji to somebody to tell them that you've got an erection… which is apparently a thing – I'm out of touch with youth culture… without knowing that their LG phone is going to render it as super-bent).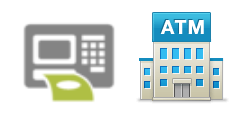 Emoji can be a way to accentuate a message, but they aren't and shouldn't be the message themselves because the specifics of their display are not so much a standard as a loose collection of standards implemented by some… imaginative… graphic artists… And some cases are particularly bad:

Apple seem to think that three-ball juggling involves all three balls being in the air at the same time. And also, for some reason, wearing a bowler hat and a bow tie.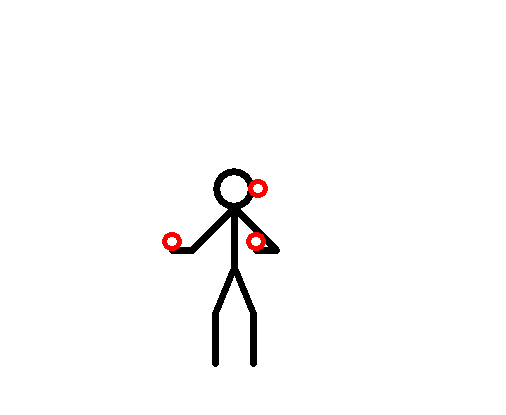 The idea that three-ball juggling routinely involves multiple balls in the air at once is a common one, but it's (mostly) false. As the animated GIF above shows, there are two stages to juggling. The first is the stage where one ball is held in each hand and a third ball is in the air. The second is the stage where the juggler throws a ball from their hand in order to free up space to catch the descending ball. This latter one is the only point when there are multiple balls in the air, and even then it's only two of them (specifically, for conventional N-ball juggling, the number of balls in the air is usually N-2 and occasionally N-1).
Apple's emoji also places the balls in very unlikely places: consider the two lowest-down balls: they're both further out than the centre of the juggler's hands! This means that the juggler is throwing the balls away from himself (presumably out of panic that he's somehow been hired as a juggler despite not knowing how to juggle).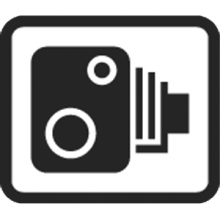 Yes, yes, I get it: icons should be symbolic rather than representative, and with that in mind Apple's icon isn't too bad. Especially not when you compare it to some of the other options.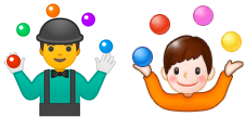 Both Google and Samsung's emoji have the same problem: that all the balls are bunched up in the same path, like they're being fired from a shotgun at an unsuspecting children's entertainer. They form an arch over the juggler's head like a rainbow of mistake, all rocketing from the juggler's right hand to their left which is clearly going to be incapable of catching them all at once. What we're seeing, then, is a split second before the moment of photographic perfection: the point at which all the balls are in the air and you don't have to wait and see what a disaster happens when they all come down at once.
Also, Google: you too? What's with the bowler hat and bow tie? Is this what jugglers are supposed to wear? Have I been doing it wrong my whole life?

Facebook's "juggler" emoji is even worse. For a start, it doesn't actually show a juggler, it shows juggling (and this isn't a consistent style choice: Facebook's emoji for e.g. snowboarder, mechanic, farmer, teacher etc. all show a whole person or at least a person from the waist upwards). Secondly, the motion of the balls most-closely represents circle-juggling, which is a way to juggle but isn't what you normally see jugglers doing: compared to conventional juggling patterns, circle juggling is both harder to do and looks less-impressive!
But even then, it's confusing: why is the blue ball turning a corner of its own accord to try to avoid the hand? Perhaps this is some kind of magic available only to people who are missing a finger from each hand, as this unusual "juggler" seems to be.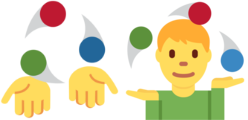 Twitter used to have many of the same problems – circle juggling, balls that randomly change direction in flight, no juggler – until they revamped their emoji collection last year. Now they've still got most of those, plus the "all the balls in the air" problem and the most disinterested-looking juggler I've ever seen. As he stands there, shrugging, it feels like it needs a speech bubble that says "I have no feelings about what I'm doing whatsoever." At least he's not wearing a bowler hat and bow tie, I suppose.
Also: why do we have an emoji for juggler, but not for magician?
The short of it is: emoji have a lot to answer for.