As regular readers will no-doubt know, the other Earthlings and I are currently in the process of moving house. Last weekend, as well as watching the Eurovision Song Contest, of course, we packed a lot of boxes (mostly stuffed with board games) and moved a handful of them over to New Earth, our new home, by car (this weekend, we're using a van, which – in accordance with our BSG theming – is dubbed the "Raptor").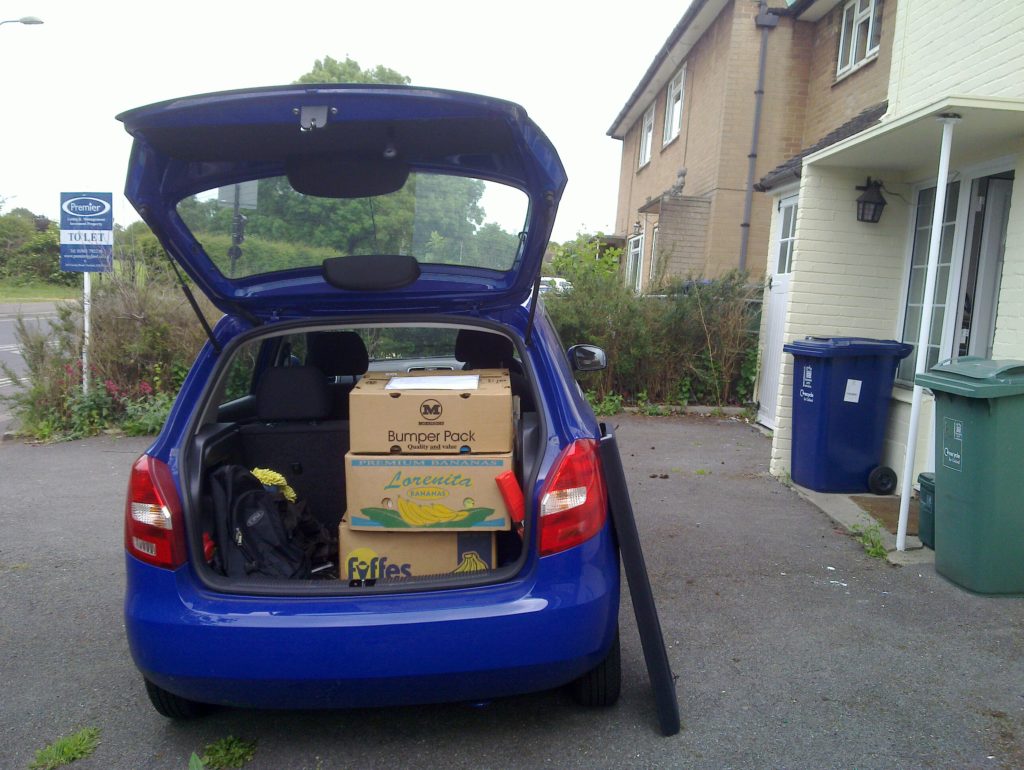 Part of this pack-and-move process has been to cut down on all of the things that we no longer want or need. Of particular concern was all of the booze we've collected. I'm not just talking about the jam-jar of moonshine that Matt R left here after our last Murder Mystery, although it is one of the more-terrifying examples. No; I'm talking about things like the Tesco Value Vodka, the blackcurrant schnapps, and the heaps of absinthe we've got littering the place up.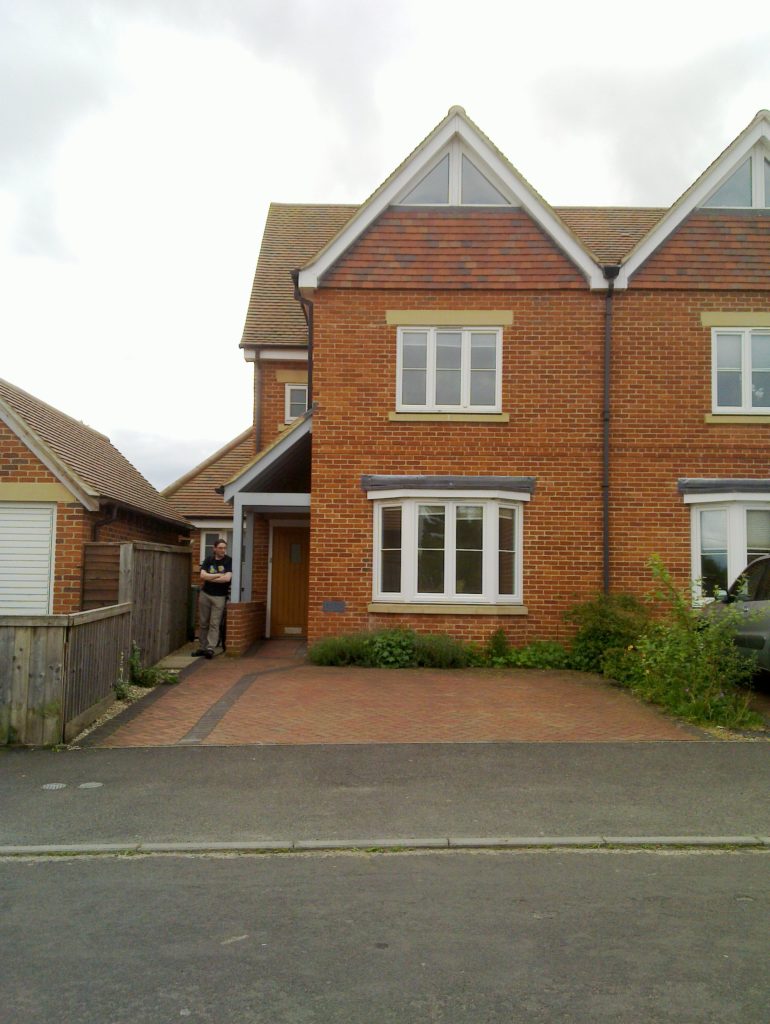 The more we drink, the less we have to box up and move, you see! So we've spent a lot of the last fortnight inventing new (sometimes quite-experimental) cocktails that make use of the ingredients that we'd rather not have to take with us to the new place. We've refrained from buying alcohol, promising ourselves that we won't buy any more until we've gotten rid of the stuff we've got and don't want by one means or another. And it's just about working.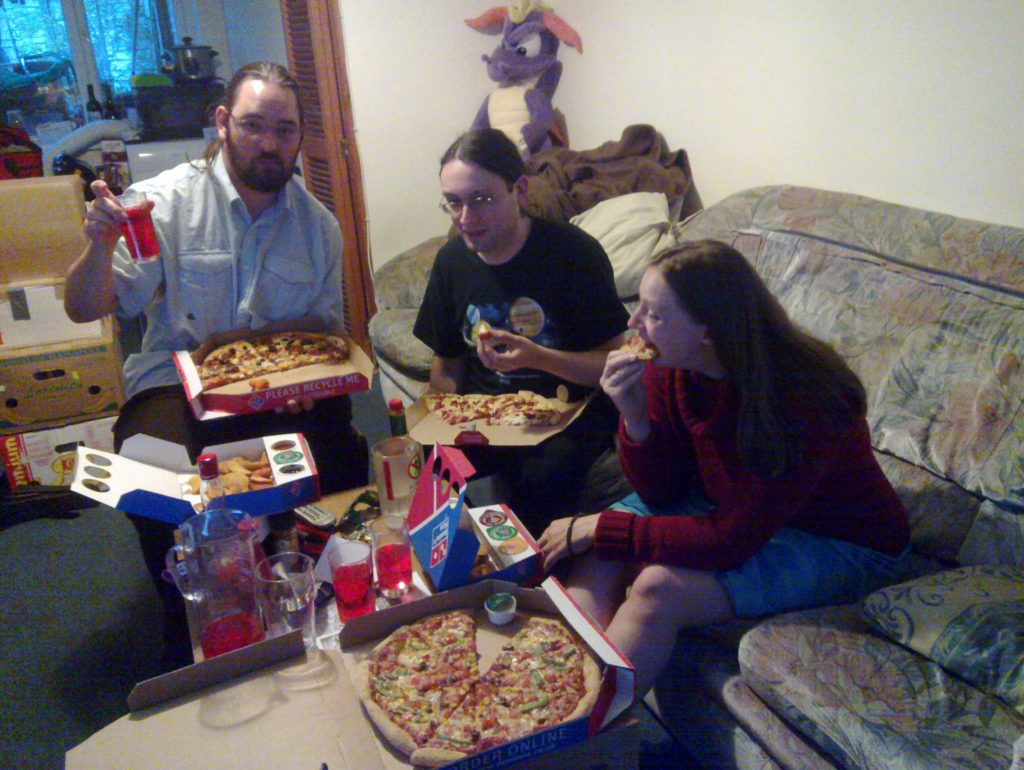 Earth Sunset – a mixture of cheap vodka, grenadine, and lemonade, with stacks of ice – caused some debate when Paul compared the drink to a Tequila Sunrise, claiming that "it isn't a sunrise without orange juice". He's certainly right that you don't get that cool "gradient" effect without something lighter (both in colour and specific density) to float on top of the grenadine. But on the other hand – as JTA pointed out – this is an Earth Sunset: it's name has little to do with what it looks like and a lot to do with what it represents – the end of our life on (what we're now calling) Old Earth.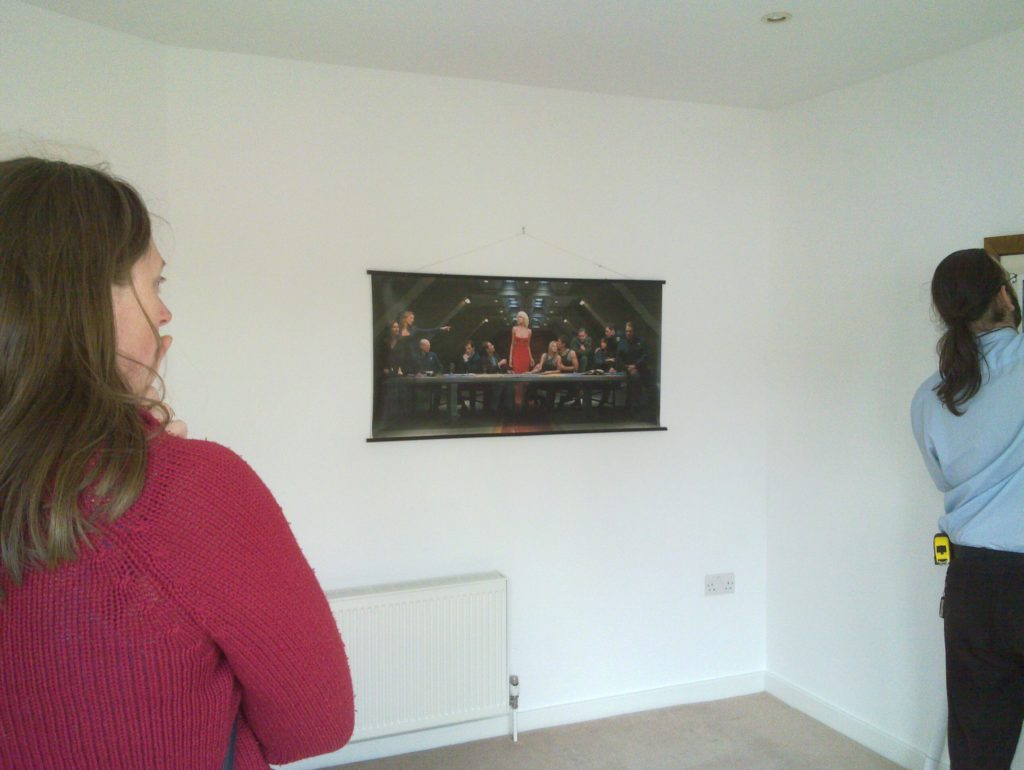 For those who are following our progression and comparing it to Battlestar Galactica canon, you'll be glad to see that this works. We arrived on Earth, but now we're leaving because it was irradiated and inhospitable (okay, perhaps it's a slight exaggeration, but the house was a little run-down and under-maintained). And so we find ourselves making our home on New Earth.
There'll be a housewarming thingy for local people (and distant people who are that-way inclined, but we're likely to have something later on for you guys) sometime soon: watch this space.