Eight years, six months, and one week after I started at the Bodleian, we've gone our separate ways. It's genuinely been the nicest place I've ever worked; the Communications team are a tightly-knit, supportive, caring bunch of diverse misfits and I love them all dearly, but the time had come for me to seek my next challenge.
(For anybody out-of-the-loop, I'm moving to Automattic after surviving their amazing, mind-expanding recruitment process).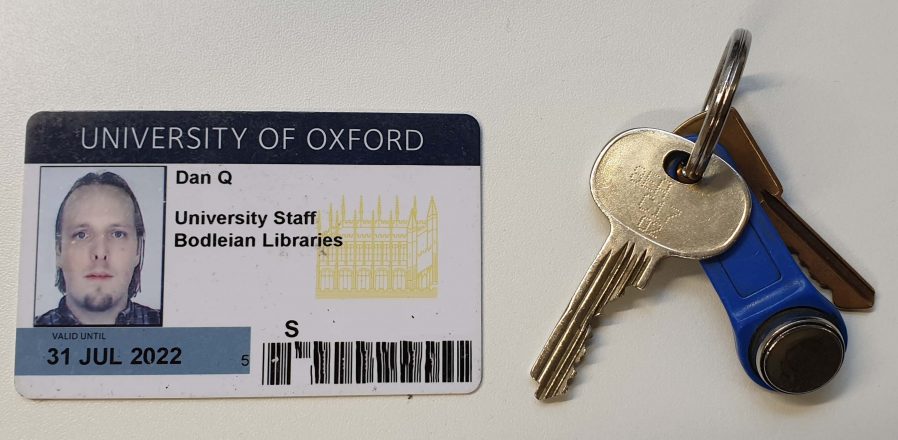 Being awesome as they are, my team threw a going-away party for me, complete with food from Najar's Place, about which I'd previously raved as having Oxford's best falafels. I wasn't even aware that Najar's place did corporate catering… actually, it's possible that they don't and this was just a (very) special one-off.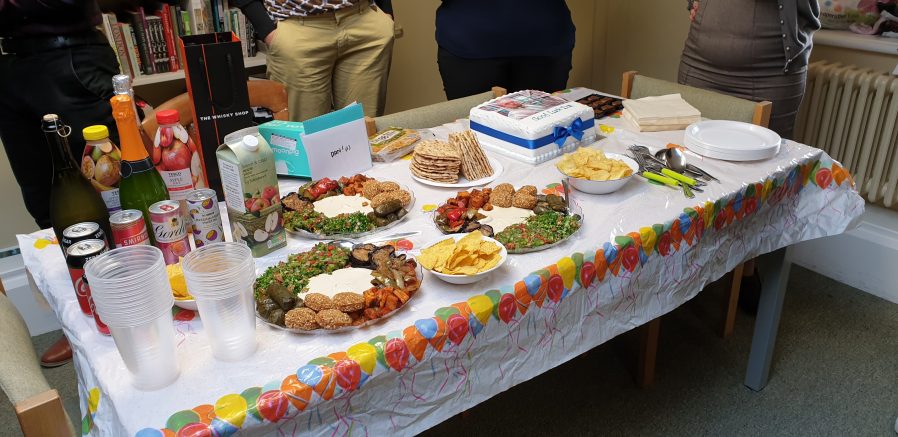 Following in the footsteps of recent team parties, they'd even gotten a suitably-printed cake with a picture of my face on it. Which meant that I could leave my former team with one final magic trick, the never-before-seen feat of eating my own head (albeit in icing form).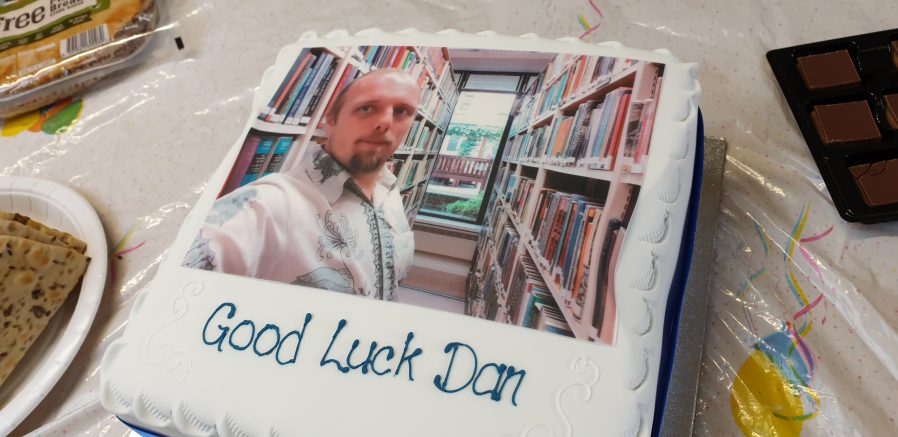 As the alcohol started to work, I announced an activity I'd planned: over the weeks prior I'd worked to complete but not cash-in reward cards at many of my favourite Oxford eateries and cafes, and so I was now carrying a number of tokens for free burritos, coffees, ice creams, smoothies, pasta and more. Given that I now expect to spend much less of my time in the city centre I'd decided to give these away to people who were able to answer challenge questions presented – where else? – on our digital signage simulator.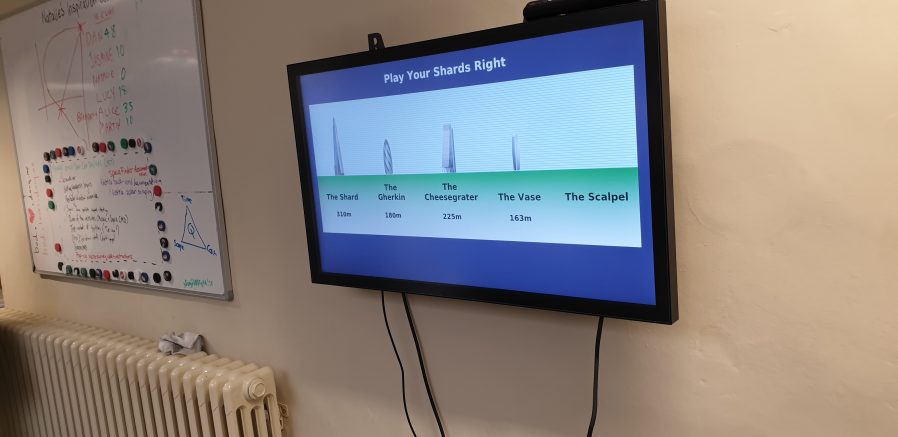 I also received some wonderful going-away gifts, along with cards in which a few colleagues had replicated my long tradition of drawing cartoon animals in other people's cards, by providing me with a few in return.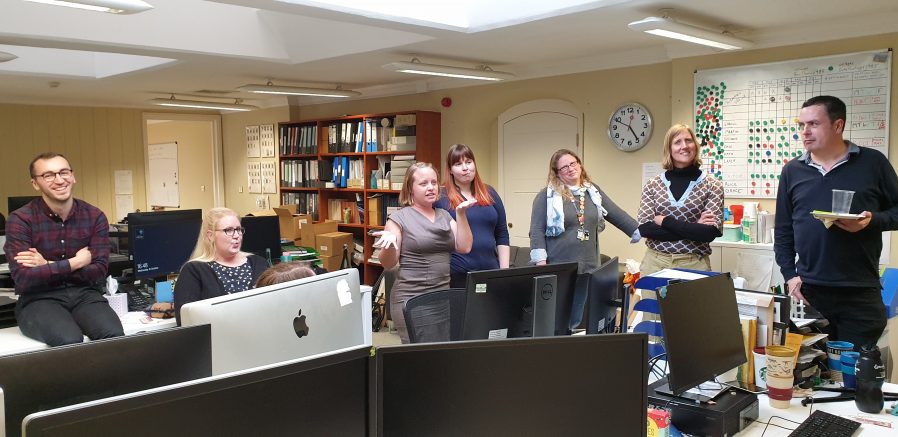 Later, across the road at the Kings' Arms and with even more drinks inside of me, I broke out the lyrics I'd half-written to a rap song about my time at the Bodleian. Because, as I said at the time, there's nothing more-Oxford than a privileged white boy rapping about how much he'd loved his job at a library (video also available on QTube [with lyrics] and on Videopress).
It's been an incredible 8½ years that I'll always look back on with fondness. Don't be strangers, guys!