It just passed two years since I started working at Automattic, and I just made a startling discovery: I've now been with the company for longer than 50% of the staff.
When you hear that from a 2-year employee at a tech company, it's easy to assume that they have a high staff turnover, but Automattic's churn rate is relatively low, especially for our sector: 86% of developers stay longer than 5 years. So what's happening? Let's visualise it: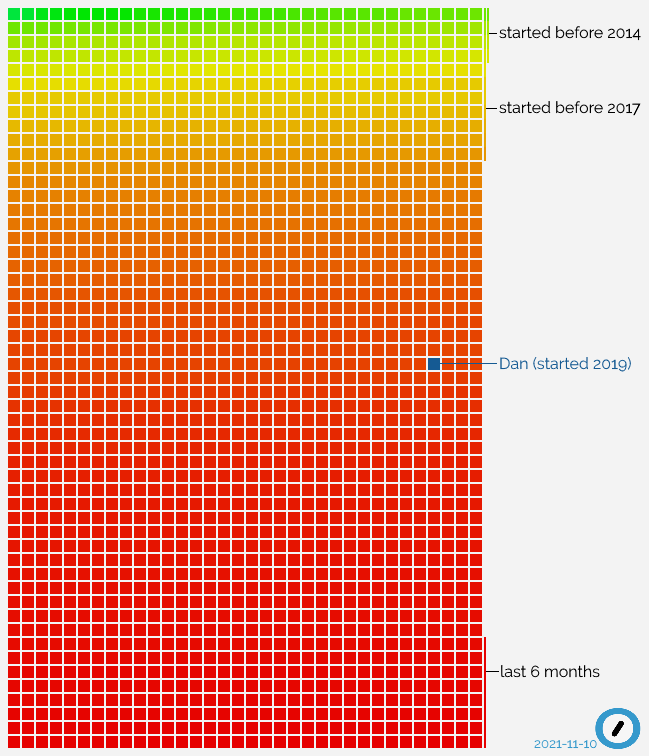 All that "red" at the bottom of the graph? That's recent growth. Automattic's expanding really rapidly right now, taking on new talent at a never-before-seen speed.
Since before I joined it's been the case that our goals have demanded an influx of new engineers at a faster rate than we've been able to recruit, but it looks like things are improving. Recent refinements to our recruitment process (of which I've written about my experience) have helped, but I wonder how much we've also been aided by pandemic-related changes to working patterns? Many people, and especially in tech fields, have now discovered that working-from-home works for them, and a company like Automattic that's been built for the last decade and a half on a "distributed" model is an ideal place to see that approach work at it's best.
We're rolling out new induction programmes to support this growth. Because I care about our corporate culture, I've volunteered myself as a Culture Buddy, so I'm going to spend some of this winter helping Newmatticians integrate into our (sometimes quirky, often chaotic) ways of working. I'm quite excited to be at a point where I'm in the "older 50%" of the organisation and so have a responsibility for supporting the "younger 50%", even though I'm surprised that it came around so quickly.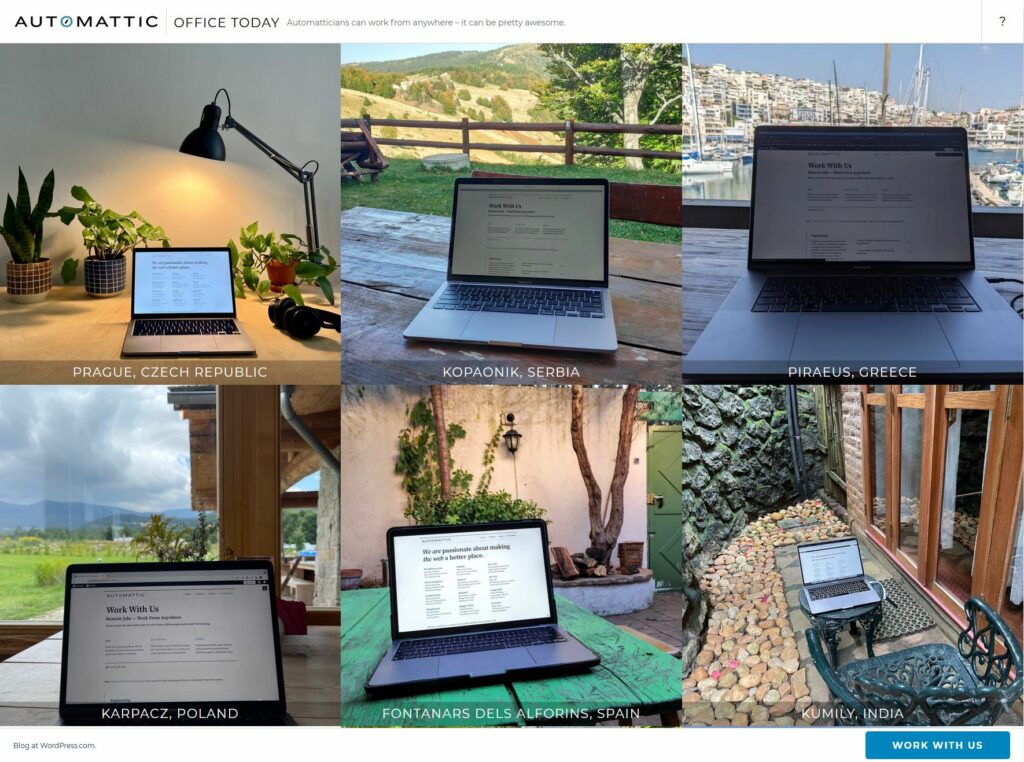 I wonder how that graph will look in another two years.