Do you remember Challenge Anneka? It aired during the late 1980s and early 1990s and basically involved TV presenter Anneka Rice being dropped off somewhere "random" and being challenged to find and help people in sort-of a treasure-trail activity; sort of a game show but with only one competitor and the prizes are community projects and charities. No? Doesn't matter, it's just what I was thinking about.
Ruth's brother Robin is doing a project this year that he calls 52 Reflect (you may recall I shared his inaugural post) which sees him leaving London to visit a different place every weekend, hike around, and take some photos. This last weekend, though, he hadn't made any plans, so he came up to Oxford and asked us to decide where he went: we were to pick a place between 10 and 15 miles away, blindfold him, and drop him off there to see if he could find his way home. Naturally he'd need to be deprived of a means of navigation or communication, so we took his phone, and to increase the challenge we also took his wallet, leaving him with only a tenner in case he needed to buy a packet of crisps or something.
After much secretive discussion, we eventually settled on N 51° 50.898′, W 001° 28.987′: a footpath through a field in the nothingness to the West of Finstock, a village near the only-slightly-larger town of Charlbury. Then the next morning we bundled Robin into a car (with a blindfold on), drove him out to near the spot, walked him the rest of the way (we'd been careful to pick somewhere we believed we could walk a blindfolded person to safely), and ran quietly away while he counted to 120 and took off his blindfold.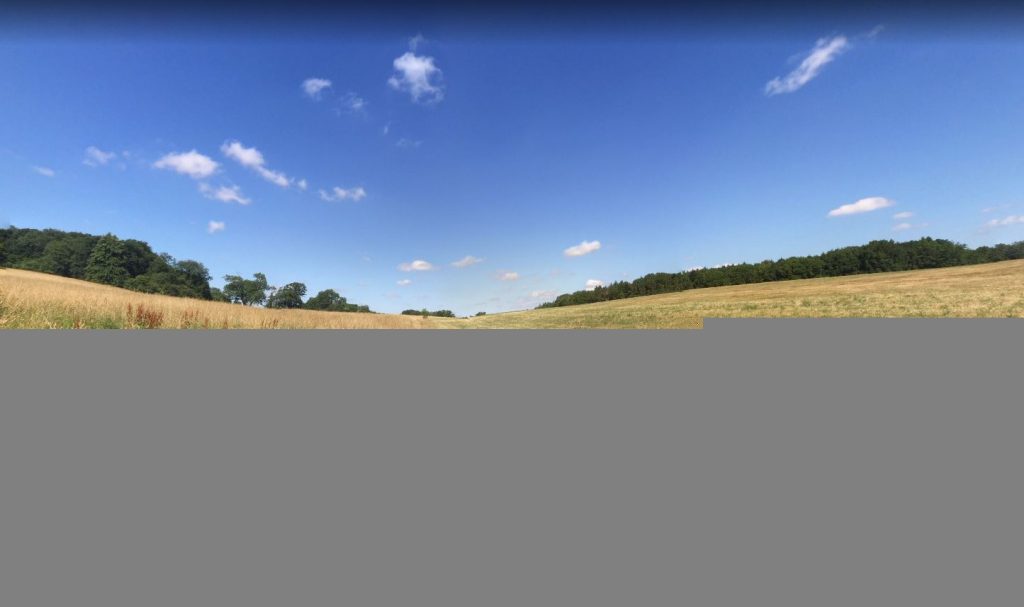 I also slipped a "logging only" GPS received into his backpack so that we'd be able, after the fact, to extract data about his journey – distance, speeds, route etc.. And so when he turned up soaking wet on our door some hours later we could look at the path he took at the same time as he told us the story of his adventure. (If you're of such an inclination, you can download the GPX file.)
For the full story of his adventure, go read Robin's piece about it (the blog posts of his other adventures are pretty good too). Robin's expressed an interest in doing something similar – or even crazier – in future, so you might be hearing more of this kind of thing.