Hi, ONS! I know we haven't really spoken since you ghosted me in 2011, but I just wanted to clear something up for you –
This is not a mistake :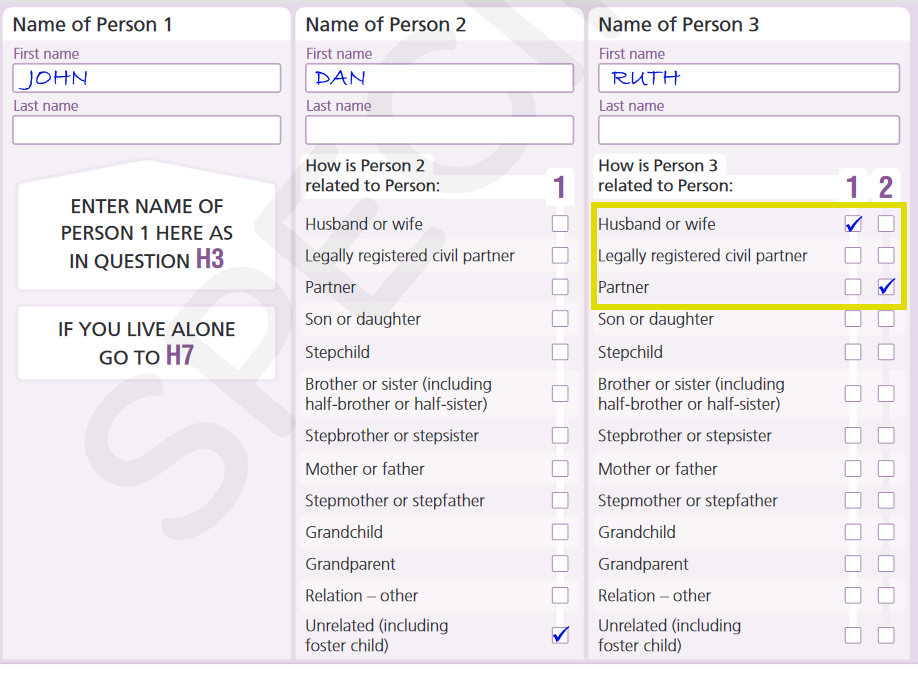 Back in 2011 you thought it was a mistake, and this prevented my partner, her husband and I from filling out the digital version of the census. I'm sure it's not common for somebody to have multiple cohabiting romantic relationships (though it's possibly more common than some other things you track…), but surely an "Are you sure?" would be better than a "No you don't!"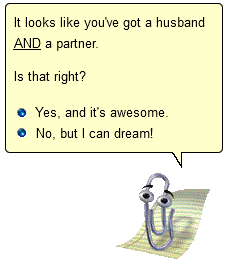 We worked around it in 2011 by using the paper forms. Apparently this way you still end up "correcting" our relationship status for us (gee, thanks!) but at least – I gather – the originals are retained. So maybe in a more-enlightened time, future statisticians might be able ask about the demographics of domestic nonmonogamy and have at least some data to work with from the early 21st century.
I know you're keen for as many people as possible to do the census digitally this year. But unless you've fixed your forms then my family and I – and thousands of others like us – will either have to use the paper copies you're trying to phase out… or else knowingly lie on the digital versions. Which would you prefer?