This article is a repost promoting content originally published elsewhere. See more things Dan's reposted.

In my office at the Bodleian, we've got a calendar on which employees mark their annual leave. The theme of the calendar is supposed to be paintings inspired by flowers… but – and maybe it's just my dirty mind – this month's image seems just a little bit saucy: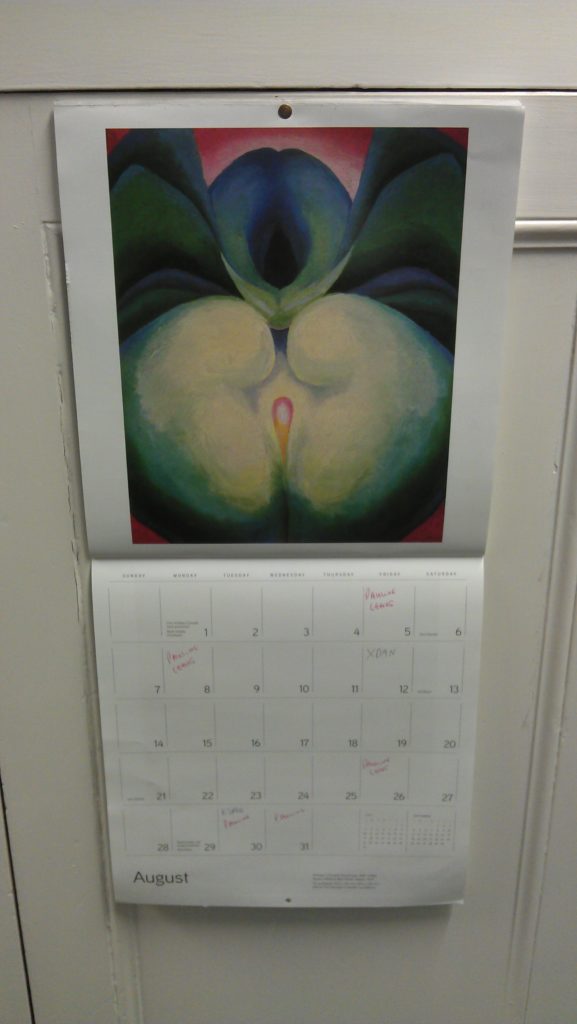 Click to embiggen. It can't be just me that sees… it… right?
Perhaps the most disturbing dream yet since I started on this weird medication. And I promise you that if you know the people starring in it, you'll be scared, too…
Warning: Sexually Explicit Content – You Have Been Warned
I only remember fragments of the dream, but two particular images stand out:
Lots of men in their 40s, all with beards, sharing a bungalow. With Adam Westwood.
Matt Reynolds fucking me up the arse, and repeatedly telling me how much he was loving it.
Just thought I'd share those images with you so you know what my head's going through. Fucking weird.