For the last eight winters, we at Three Rings have sent out Christmas cards – and sometimes mugs! – to our clients (and to special friends of the project). The first of these was something I knocked up in Photoshop in under an hour, but we've since expanded into having an official "company artist" in the form of our friend Ele who each year takes the ideas that the Three Rings volunteer team have come up with and adapts them into a stunning original design that we're proud to show off to our clients.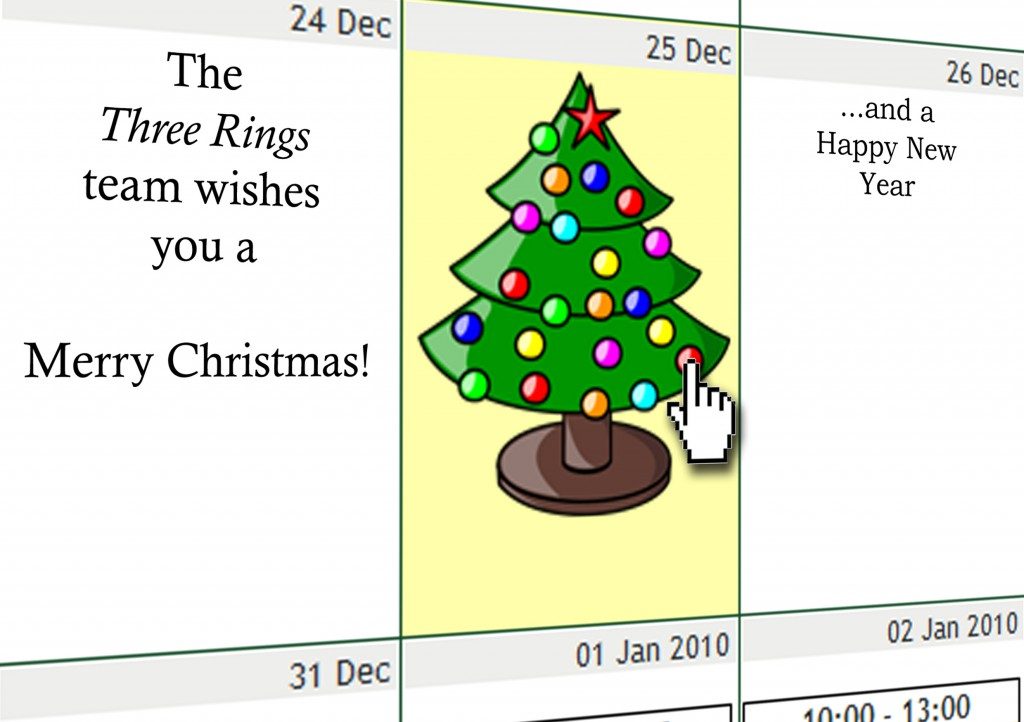 This year's card is still winging its way to some of our more-distant customers, as Three Rings is used in six countries, and so it doesn't yet appear on our gallery of previous cards. But here's a sneak peek: For most of Three Rings life, our server's been hosted by the awesome folks at Bytemark. We had a brief dalliance with Amazon Web Services for a while but had a seriously unsatisfying experience and we eventually came crawling back to Bytemark (complete with a conveniently-timed Valentines' Day message expressing our love for them and our apologies for our mistake). What I'm saying is that we've made a habit of sending seasonal greetings to our buddies at Bytemark – and this Christmas was no different – but what surprised us was what we received from them this year: Not only did Bytemark send us a delightful Christmas card (with a pixel-art picture of Sana literally burning the logs) but they included a fabulous-looking fruitcake. Thanks for bringing a little bit of extra cheer to our Christmas, Bytemark!