A fast food giant faces a lawsuit because their burgers don't look like they do in the marketing. It's not the first time.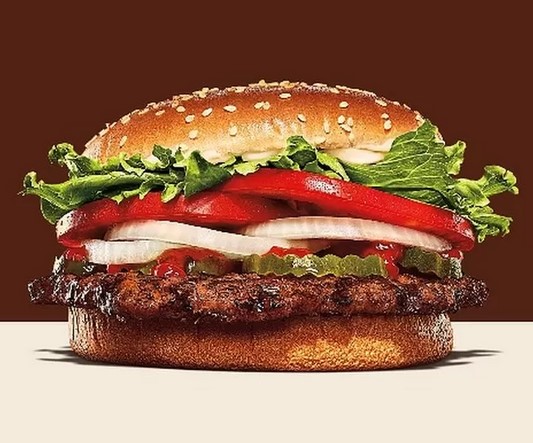 If I ran a fast food franchise affected by this kind of legal action, do you know what I would do? I'd try to turn it back around into marketing exercise with a bit of crowdsourcing!
Think about it: get your customers to take photos and send them to you. For every franchisee that uses a photo you take, you get a voucher for a free meal (redeemable at any outlet, of course). And where it appears on the digital signage menus they all seem to have nowadays, your photo will have your name on it too.
Most submissions will be… unsuitable, of course. You'll need a team of people vetting submissions. But for every 50 people who send a blurry picture of an unappetising bit of sludge-meat in a bun; for every 10 people who actually try hard but get too much background in or you can see the logo on their clothing or whatever; for every 5 people that deliberately send something offensive… you might get one genuinely good candid burger picture. Those pics get pushed out to franchisees to use. Sorted.
Now if anybody complains that you fake your photos you can explain that every one of your food pictures was taken by a real-life customer, and their name or handle is on the bottom of each one. Sure, you get to vet them, but they're still all verifiably genuine pictures of your food.
And you probably only have to do this gimmick for a year and then everybody will forget. Crowdsourcing as a marketing opportunity: that's what I'd be doing if I were crowned Burger King.