I bought Zach Weinersmith's Bea Wolf for my kids (9 and 6, the elder of them already a fan of Beowulf). It arrived today, but neither of them have had a chance to because I wouldn't put it down.
My favourite bit is when Bea and her entourage arrive near Treeheart and the shield-bearer who greets them says "Your leader sparkles with power and also with sparkles." The line's brilliant, clever, and accompanies the most badass illustration.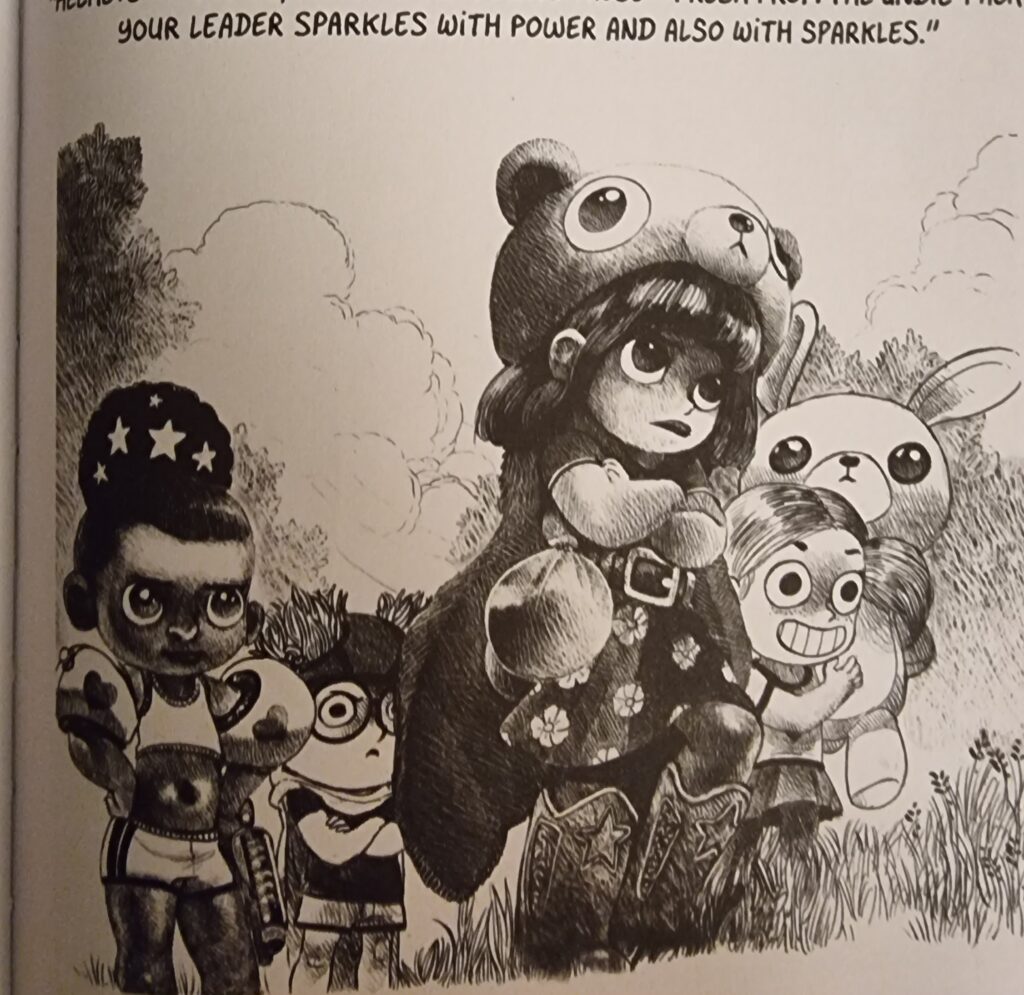 I'll give it to my kids… eventually. But if you're looking for a book recommendation in the meantime, this is it.