Despite a full workload and a backlog of both work, personal, volunteering and study emails to deal with, 2016 is off to a pretty good start so far. Here's some highlights:
In Sainsburys at the weekend, I got carded. Less than a week before my thirty-fifth birthday and for the first time in well over a decade, somebody asked me to prove my age when I was trying to buy alcohol*. It's even more-impressive when you consider that I was buying about £90 worth of shopping and a single small bottle of kirsch… oh, and I had a toddler with me. That would have been an incredible amount of effort for somebody who very-definitely looks like he's in his thirties. Delighted.
This week, I've been mostly working on a project to make interactive digital content to support an exhibition on board games that we're about to launch at my workplace. When my head of department first mentioned the upcoming exhibition, there was no way you could have held me back fast enough.
Annabel has recently decided that she deserves a beard like her father and her Uncle Dan. Her new game is encouraging people to draw them on her with washable pens. Aww.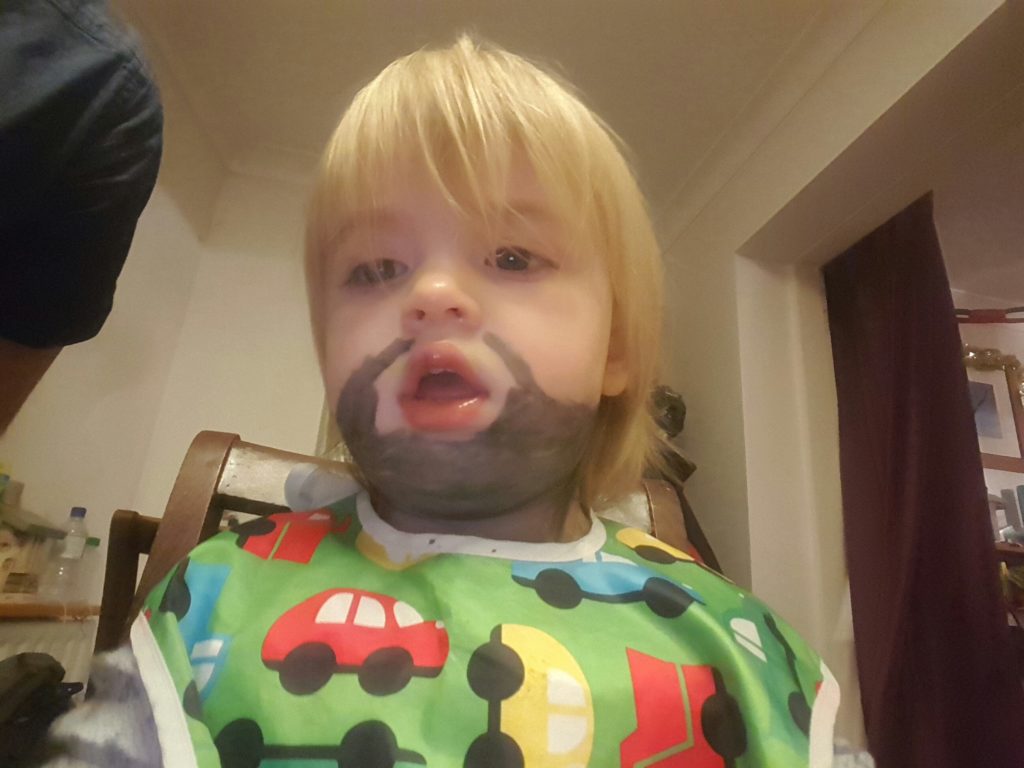 I hope everybody else's year is kicking off just as well.
* With one possible exception: the other year, an overenthusiastic bouncer insisted that I join a queue of one in turn to show him my ID before he let me into a nightclub at 9:30pm on a Wednesday night. Like I said, overenthusiastic.