This is the last in a series of four blog posts about my experience of being called for jury duty in 2013.
And just like that, it was over. The courts service kept me "on the hook" for a day or two, but after that: when I called the answerphone from which I receive my instructions, I was told that I'd been cleared. My jury service was over.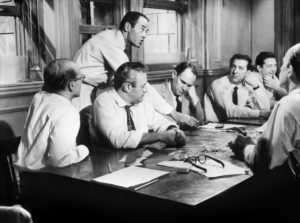 I filled in my expenses form. £5.71 for lunch (where do they get these numbers?) each day. 8.9 pence per mile cycled to and from the courthouse. Given that they give a mileage bonus to car shares, I wonder if they'd have given me a top-up if I'd have shared a tandem with another juror?
I heard the outcome of the trial second-hand, a few days later, on a local radio station. It somehow reminded me that the real world was connected to my time on a jury: something I'd sort-of forgotten at the time. Being pulled out from your daily routine and put onto jury duty feels sometimes surreal, and – like the blind spot in your eye that fills-in what you see with the colours around it – it's hard to remember now that just last week I wasn't just following my normal pattern. So when I heard about the result of a trial in which my 'alter ego' – Dan the juror! – took part, it was strangely jarring. For a moment, I said to myself: "Oh yeah; that happened."
My jury service was a really interesting experience. I'd have appreciated less sitting around and being shuffled from place to place, and more-certainty about when I would and wouldn't be needed, but that's only a small issue. I got to see the wheels of justice turning from within the machine, and to take part in an important process of our society. And that's great.