Next week is half-term. Why does that matter? Because I'm back in education.
Since last month, I've been a student again. Not full-time (I'm not falling for that one again), of course, but I currently spend my Monday evenings studying towards a Certificate in Counselling Skills at Aylesbury College.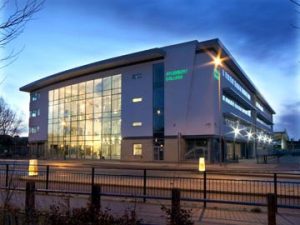 It's actually a qualification I've been looking at for several years, but it's only recently that I've lived somewhere even remotely close to somewhere that it's taught: while there's a lot of counselling theory that can be learned by distance learning, there's naturally a lot of hands-on counselling practice that demands a classroom or clinical setting, and for that… you really do need to be within reach of a suitable school.
Not that Aylesbury's exactly on my doorstep. It's not even in the same county as me (it's just barely over the border, in fact, into Buckinghamshire). And this can make things a little challenging: whereas many of my classmates walk or cycle in, I have a special little dance that I have to do every Monday, in order to make my study possible.
I arrive at work early, so that I can get out of the door by 4:30pm. I then leap onto my bike and pedal furiously through Oxford's crowded afternoon streets to the East side of the city. There, I lock my bike up and hop into a borrowed car (more about that in another blog post), pick my way out between the growing pre-rush-hour traffic, sprawling 20mph zones, and deathwish cyclists, and hammer along the A418 in order to get to class for its 6pm start.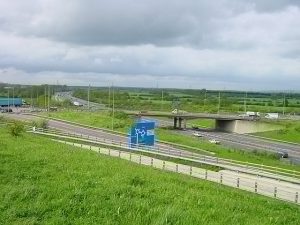 Three hours of theory and roleplay later (as well as a break to eat a packet sandwich), I'm back on the road. It annoys me more than a little that now that I'm not in a hurry, the roads are usually clear and empty, but it's a good excuse to crank up the volume on Jack FM and enjoy the ride back through the villages of East Oxfordshire. Back in Oxford, I pick up my bike and cycle home: I'm usually back before 10:30. It's quite a long day, really.
So what's it all for? Well: ultimately, if I stick with it, it leads to a Certificate in Counselling, then to a Diploma in Counselling. If you take that and couple it with a stack of distance learning modules, it adds up to… well, this Foundation Degree in Counselling, perhaps.
But that's not what you wanted to know: what you wanted to know was, "What are you doing, Dan? What's wrong with the degree and career you've already got?"
Well firstly, of course, learning doesn't have to be about qualifications. This is a field that I've been interested in for longer than I've been blogging. Plus: I'm sure that my various pieces of emotional support work, like my work with Oxford Friend, will benefit from the experience and learning that I bring to it.
But also, it's about the idea I've always had that a good mid-life crisis ought to benefit from planning: it's too important to leave to chance. And I've been thinking that a career switch might be a great mid-life crisis. The social sciences are fun, and while counselling might not be exactly what I'm looking for, there's some doors opened by studying it. With less than a decade before I'm 40, and with part-time study being an ever-so-slow way to get things done, I'd better pull my finger out.
Doubtless, I'll have more to say about my course as it progresses, but for now, I'm just glad that it's half-term week, which means I get a week in which I don't spend my Monday running around like a headless chicken… and I get twice as long to finish my homework.